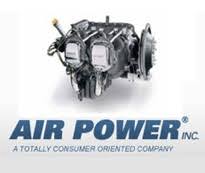 Continental Motors Group Ltd., an AVIC International Holding Corporation company, announced that they have designated Air Power Inc. as a preferred distributor for Factory New and Factory Rebuilt engines.
As of September 21, 2018, Air Power Inc. will offer the full range of Continental gasoline engines under a new contract signed between the two companies. Customers will be able to request quotes, engine customization, and place orders through direct links from the Continental website and using dedicated phone lines.
"Air Power Inc. has tremendous experience in selling our engines and has been a long-standing partner of Continental Motors Group. They offer many additional services to customers, such as engine financing, very cost-effective shipping options, and a dedicated sales team. Furthermore, the experienced staff has outstanding knowledge of our engines. This guarantees the highest level of service to our customers, which is our ultimate goal," said Chris Kuehn, Vice-President, After Market Sales and Support for Continental Motors Group. "We believe that Air Power Inc. will fulfill the needs of our customers when they have to make the decision to overhaul or exchange their original engine. Choosing a factory engine replacement over a field overhaul brings many technical benefits and more value to the customer, such as increased reliability, consistent optimal power output, industry leading warranty (backed by the leading OEM piston engine manufacturer), and reduced downtime."
Under the new non-exclusive agreement, Air Power Inc. will maintain a trained team of Continental Motors' gasoline engine sales experts that will meet stringent product knowledge requirements, maintained by training regularly at the factory. They will be available to answer immediately all questions customers have on the intricacies of engine adaptation to a particular airframe and will be able to point out all the customizations available for each airframe/engine combination. Air Power Inc. integrates core return management, offers low-cost shipping, provides warranty management, and offers engine financing.
"Air Power Inc. is honored to be chosen as a Continental Motors' Preferred Engine Distributor! We are not only about the lowest prices and highest volumes," said George E. Van Bortel, President and General Manager of Air Power Inc. "We build long-term relationships with our customers, based on trust, technical expertise, and service excellence. Our customers are the reason Air Power Inc. has been Continental Motors' #1 Distributor for more than ten years," he added.
Air Power Inc. is ready to answer calls from customers to quote, customize and deliver Continental Motors Group engines today.
How to reach Air Power Inc. dedicated Continental Motors sales team:
Request a quote for a Factory New or Factory Rebuilt Continental® Motors Engine
List of Factory New or Factory Rebuilt Continental® Motors Engines ready for shipment
Contact Air Power Inc. for a quote or to order a Factory New or a
Factory Rebuilt Engine: +1 251 436-8101.
More information: www.continentalmotors.aero or http://www.airpowerinc.com/