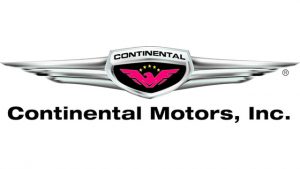 Mobile, AL, USA, August 17, 2016 – Continental Motors Group, Ltd. (CMG), an AVIC International Holding Corporation company, announced that it will consolidate all manufacturing operations into its advanced manufacturing centers located Alabama and Germany. The manufacture of CMG's line of OEM quality FAA approved parts for Lycoming engines, as well as the full line of Titan Experimental and Certified engines that are currently produced in CMG's San Antonio, Texas, facility will be transferred as a result of this consolidation.
Over the past few years, Continental Motors has invested significantly in advanced manufacturing equipment, processes and people while implementing manufacturing techniques and lean tools based on the Toyota Production System. As each current manufacturing site uses similar processes to make similar parts and assemblies, the relocation of the products currently produced at CMG-San Antonio will allow better utilization of the technical capabilities, lean principles and capacity invested in the Alabama and German facilities since 2011.
"Continental Motors has grown significantly in the past three years in both products and facilities as we strive to become the leader in GA propulsion for small aircraft," said Rhett Ross, President and CEO of Continental Motors Group. "However, as we have seen our business grow in the number of products, customers and operating sites, it has become apparent that changes are needed to make us more responsive to the needs of our customers. After significant review, we felt that we needed to simplify the business, not in products or services, but in the complexity of our operations. Our commitment remains to the products first developed at CMG-San Antonio and more importantly to the people affected by this difficult decision," he finished.
This move is being announced today, but will take time to complete. The company expects to work closely with its dedicated employees and its Master Distributor, Aviall, to complete this move without interrupting the availability of the high quality, factory produced parts and engines within the Titan Product Family. As far as the GA market and our customers are concerned, it will be business as usual because we have plans and product in place to assure a smooth transition along with continuous service and support.
Further, CMG recognizes the valuable contributions made by our team members in San Antonio and the uncertainty involved with this change. CMG has established a leadership team that will work directly with our team members and the local community, beginning today, to help them transition to new roles within the CMG family of businesses or to find new opportunities within the San Antonio business community.
Save