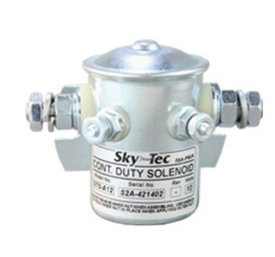 Lamar Technologies announced the asset acquisition of Sky-Tec branded solenoid product line from Hartzell Engine Technologies.
Lamar Technologies is the leading supplier of Original Equipment solenoids in General Aviation, supplying Cessna, Piper and Cirrus, as well as other airframe manufacturers and aviation distributors. "This acquisition will broaden our solenoid product offerings by adding multiple PMA applications to the legacy fleets around the world," said a company spokesperson.
Supply and manufacturing will be moved to Lamar's Marysville, Washington, location immediately. After a transition period the Sky-Tec brand will be phased out in favor of the Lamar brand.
Located in Maryville, Wash., Lamar Technologies is the manufacturer of original equipment and PMA voltage controls, Electrodelta PMA voltage controls and Power Products battery chargers and analyzers and has been supplying most general and corporate aviation markets worldwide for over 40 years.
Learn more at www.lamartech.com.
Save
Save