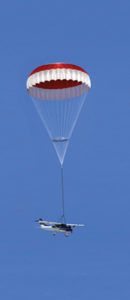 BRS Aerospace, maker of the only FAA/EASA certified aircraft parachute systems for Cessna 172/182s, has engaged Gorman360 as its advertising agency of record. GORMAN360, based in Detroit, Mich., will launch a promotional campaign to increase the visibility of BRS' safety system with Cessna 172/182 owners and operators utilizing social media, direct mail, web presence and aviation trade publications.
"We were searching for an agency to promote our parachute recovery system to owner/operators of Cessna Skylane 182s and Cessna 172s and Jim Gorman at GORMAN360 is the perfect fit for our company," said Enrique Dillon, President of BRS Aerospace. "Jim's creative background and his personal passion for aviation and safety were just what we were looking for to reach Cessna 172/182 owners and operators to let them know our system is approved for that large fleet."
"BRS Aerospace pioneered the whole aircraft parachute system concept, and the proof is 374 lives saved with the system," said Jim Gorman of GORMAN360. "Hopefully, someday, whole aircraft parachutes for personal-use planes will be as ubiquitous as seatbelts and airbags for cars, helmets for motorcycles, and safety glasses for our eyes."
BRS Aerospace is the world leader in whole aircraft parachute systems with more than 35,000 delivered to aviation segments including Light Sport Aircraft, experimentals, ultralights, unmanned vehicles, military aircraft and FAA/EASA Type Certified general aviation, including the most popular piston-powered aircraft. The system has been successfully deployed multiple times, and the company has documented 374 lives saved as a result of its safety device.
BRS Aerospace's whole aircraft parachute system design calls for a parachute ballistic launcher to be installed in the aircraft with either a pilot-initiated activator located in the cockpit or an automated activation system. Upon activation, a ballistic rocket propels a parachute into the airstream to slow the airplane and float it down into a survivable vertical landing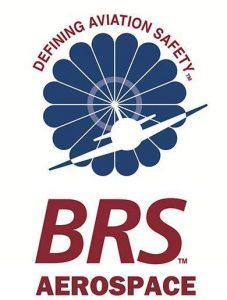 The system is designed to be a last resort for pilots and passengers when all other attempts to recover the airplane in case of emergency or pilot incapacitation have failed. BRS Aerospace was founded in 1980 in South St. Paul, Minn. It has manufacturing facilities at the South St. Paul Municipal Airport and in Pine Bluff, N.C.
For more information, visit www.brsaerospace.com.
Save