Lycoming in late April issued a Service Bulletin alerting certain owners that some engines produced since 2010 had non-conforming T-bolt clamps that should be inspected. Owners have a year to replace them.
Models affected: TEO-540-C1A; TIO-540-R2AD, -W2A; (L)TIO-540-F2BD, -J2B, -J2BD.
From the Service Bulletin:
Lycoming has identified non-conforming T-bolt clamps installed on factory-delivered engines or sold as spares from January 2010 to October 2021. The non-conforming T-bolt clamps have no Lycoming part number marking and could have a vendor part number ending in "438-S". Non-conforming T-bolt clamps can also be identified by the bolt length, which measures 2-1/2 inches (Figure 1). Conforming T-bolt clamps can be identified by the Lycoming part number LW-15570 or 07C29900 marking on the clamp and a bolt length of 3 inches (Figure 2).
See a photo of that below.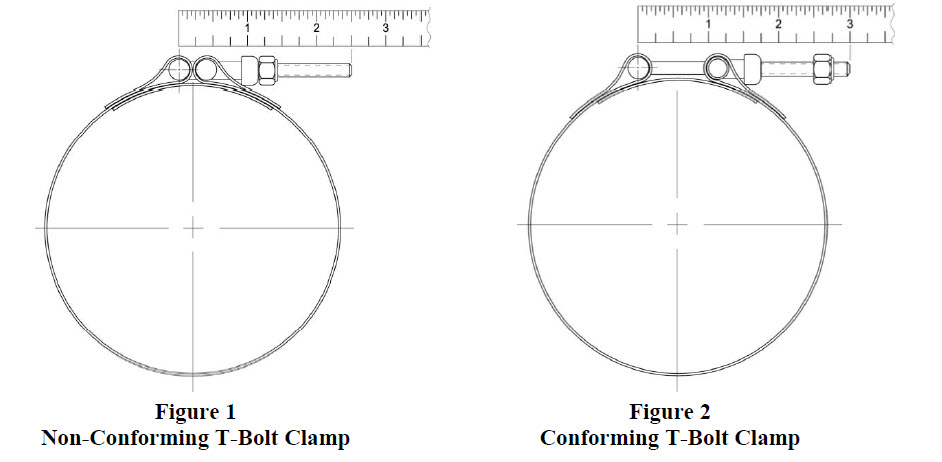 There are more pictures and instruction in the Service Bulletin, which is being made free to all website users below.