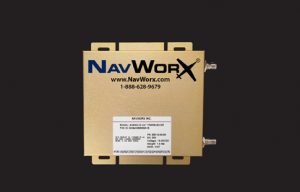 NavWorx, Inc. announced a temporary price reduction on its ADS600-B, a certified UAT providing ADS-B Out and In that meets the requirements of the FAA's mandate for ADS-B equipage. The ADS600-B is available for $1,799.00 with the $200 price reduction effective immediately.
The ADS600-B is a remote mounted Universal Access Transceiver (UAT), providing 2020 compliant ADS-B Out (transmit) and ADS-B In (receive) for installation in certified aircraft. The ADS600-B includes a WAAS GPS plus compatibility with existing transponder and antenna installations offering a significant cost savings.
The ADS600-B is regularly priced at $1,999. With the NavWorx rebate of $200 plus the recently announced FAA rebate of $500, the resultant equipment cost is just $1,299, the lowest price ever for a certified ADS-B Out/In solution.
NavWorx has since inception been providing ADS-B technology solutions to meet the diverse needs of aircraft owners and operators. NavWorx offers equipment designed to operate within the parameters of the FAA mandate for ADS-B. NavWorx continues to offer ADS-B compliance solutions for OEM and new installations at an attractive price. The NavWorx ADS600-B offers:
STC Approvals for All Certified Aircraft
Patent-pending technology that eliminates the need for an unreliable panel-mounted control head
Internal WAAS GPS
TransMonSPE (Transponder Monitor Single-Point-of-Entry) that allows you to keep your existing transponder and altitude encoder
Ease of installation by an A&P or repair shop
Delivery of Traffic and Weather to various displays
While much has been written about meeting the FAA's 2020 mandate, aircraft owners remain confused about the availability of solutions that minimize the cost of installation. NavWorx can assist with finding a 2020 compliant ADS-B solution for any aircraft. The company offers UAT receivers/transceivers with Wi-Fi and transponder connectivity for both certified and experimental aircraft applications.
To take advantage of the NavWorx $200 Price Reduction, order today. Offer ends July 31st.
Buyers can also lock in the $200 Price Reduction with a 10% deposit today for installation in Fall 2016 under the FAA Rebate Program, saving an extra $500. For more information on the FAA ADS-B Rebate, visit http://www.faa.gov/nextgen/equipadsb/rebate/.
For further information, call 1-888-628-9679 or visit www.navworx.com.