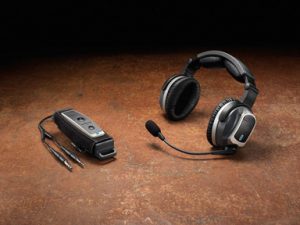 Lightspeed Aviation, the company that created the wireless aviation headset Tango, has made an enhancement to the LEMO version of the popular headset, eliminating the need to ever worry about batteries. The new feature enables the panel interface unit of the headset to charge a spare battery from ship's power, providing a ready replacement should the battery in the headset itself become depleted.
This new change comes on the heels of the addition of accessory Tango panel interfaces to the Lightspeed line of products, a recent development that makes Tango even more convenient for pilots with more than one aircraft, especially if those aircraft use different headset connector types.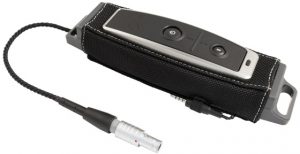 "Pilots have expressed their appreciation for the freedom from cables while using the Tango wireless headset. It is a breakthrough experience pilots have been waiting for," said Teresa De Mers, Executive Vice President of Sales and Marketing. "Pilots are also enthusiastic about the convenience and value of the lithium ion rechargeable batteries. Now, not only are the batteries rechargeable, but with the LEMO version, they will recharge from ship's power in flight, eliminating the need to ever worry about battery status again."
The new version is shipping immediately. Current owners of the Tango wireless headset with a LEMO connection can have their unit retrofitted for a nominal fee. Details are available at www.LightspeedAviation.com/TangoEnhanced.
For more information about Lightspeed Aviation and their products, visit www.LightspeedAviation.com.
About Lightspeed Aviation -Lightspeed Aviation is a leading manufacturer of premium aviation headsets. The company has established a reputation for outstanding performance, value, and support and is a leader in innovation in aviation headsets with a number of first-to-market advances, including Bluetooth® integration, Auto Shutoff™, Streaming Quiet™ ANR, and now, with Tango®, the world's first premium wireless aviation headset. This has earned Lightspeed a loyal customer following among professional, commercial, and private pilots.
Lightspeed also creates shared values with both employees and customers by generously participating in corporate charity matching programs and through its funding of the Lightspeed Aviation Foundation, which supports growth and compassion-related causes with an aviation focus.