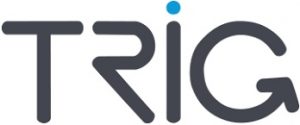 T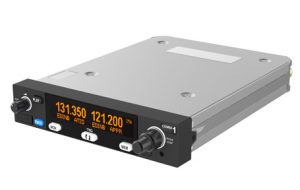 rig Avionics is delighted to announce the latest addition to their radio line – the TY96A and TY97A.
The TY96A and TY97A radios are superb, slimline, 760 channel VHF radios with 25 kHz spacing. They are packed with the same pilot-friendly features as the TY96 and TY97 and are ideal for pilots flying outside 8.33 kHz mandated airspace.
Trig is becoming the standard by which modern aviation radios are judged. "We are pleased to announce the launch of our 760 channel VHF 25 kHz spacing radios," said Trig marketing manager Jon Roper. "These are perfect, feature-rich, pilot-friendly radios for GA pilots not requiring 8.33 kHz spacing."
The TY96A and TY97A are of the same slimline design as the TY96 and TY97 at only 33 mm (1.3ʺ) tall. The TY96A is a 10-watt radio; the TY97A is a 16-watt version. These radios have no cooling fan which means they can be easier and cheaper to accommodate in an old stack. With a clear bright display and a superior user interface, Trig's "Better by Design" ethos is evident within the practical and high-quality design.
The TY96A and TY97A have all the same pilot-friendly features as the TY96 and TY97 such as the unique "Push Step" button. This feature ensures the fastest tuning and transition between 25 kHz and 50 kHz. Pilots can course tune in 50 kHz and then fine tune in 25 kHz.
Frequencies and identifiers are shown on the TY96A and TY97A, with a flip flop button to make a standby frequency active. The dual watch feature allows monitoring of two frequencies and an Emergency button makes selection of 121.5 instantaneous. Pilots also have access to the extremely popular, "Say Again" feature that replays up to 30 seconds of the previously received transmission, meaning the pilot can avoid requesting "Say Again."
Both radios give you flexibility to load more than 200 frequencies and identifiers into the radios' memory using a USB stick, and you can create a database on a PC and load using a CSV file. Each pilot can customize his or her own frequency list and load it from the USB prior to flight. Of course, there are no database subscription fees – Trig gives the pilot complete control.
Finally, a built-in, two-place stereo intercom with support for stereo music ensures quality entertainment options are available.
The worldwide Approved Trig Dealer network and global Trig Service Centers provide excellent customer service and all products come with a two-year warranty.
The TY96A and TY97A are available to order now from your approved Trig Dealer and will be shipping later this year.
For more information on these radios and other Trig products, visit: www.trig-avionics.com.