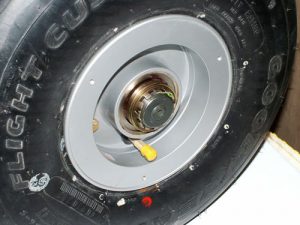 The True-Lock Aviation Faster System for Twin Cessna Aircraft is now available at Aircraft Spruce. Enter promo code TRUELOCK2017 on your online purchases to receive a 10% discount. True-Lock's discount is valid until March 31, 2017.
True-Lock aviation fastener system reduces premature wear on your wheel-end assembly parts (brakes, bearings, axles, including tires and wheels). The True-Lock aviation fastener system eliminates the conventional axle nut system's inherent inferior torque setting characteristics imposed by the castle nut and cotter pin (end-play).
For more information, please contact Aircraft Spruce at 1-877-477-7823 or 951-372-9555 and reference part numbers 06-01511.
Aircraft Spruce's complete product line is available at www.aircraftspruce.com. Request your complimentary copy of the company's free 1100+ page catalog (available in print, CD, or PDF formats).