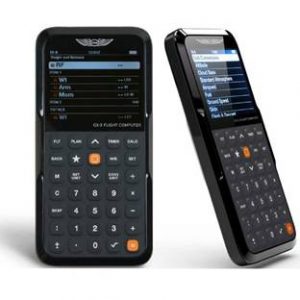 The CX-3 Flight Computer 13-01040 provides a fast, accurate flight computing solution and takes confusion out of the equation for ground school study, preflight planning, and enroute navigation.
Fast, versatile and easy to use, the CX-3 delivers accurate results quickly and efficiently through an intuitive menu structure designed to follow typical flight planning sequences with a minimum of keystrokes. It can be used on all FAA and Canadian pilot, mechanic, and dispatcher knowledge exams.
For more information, contact Aircraft Spruce at 1-877-477-7823 or 1-951-372-9555.
Aircraft Spruce's complete product line is available at www.aircraftspruce.com as well as through the company's free 1,000+ page catalog.