All products are ultimately a solution to a problem, and the Bushliner Cessna Panel Nextgen System from Aircraft Remanufacturing, Inc., is a perfect example.
The problem is multilayered and one that owners of older Cessnas are either aware of by now, or they haven't tried to upgrade their avionics yet. When you reach that point, you learn that glass-heavy PFD/MFD avionics like Garmin and Dynon do not physically fit into almost all Cessna panels older than 2005.
Furthermore, because there are 60-plus panel structure variations throughout Cessna history, the avionics manufacturers cannot include modification instructions or an STC for their own products' installations — you and your A&P or avionics shop need to figure out how to fit the avionics yourselves.
"It's a two-tiered problem," said Kyle Fosso, a partner in Bushliner and an A&P whose background is in mechanical structures. "The first issue is that the Dynon or the Garmin STC is just to replace the interface of the six-pack and the engine monitoring system with the new PFD. The STC itself does not give you license to modify the aircraft in order to install it."
[Ed. Note: This version of the story is longer than what ran in the magazine in the December 2022 issue.]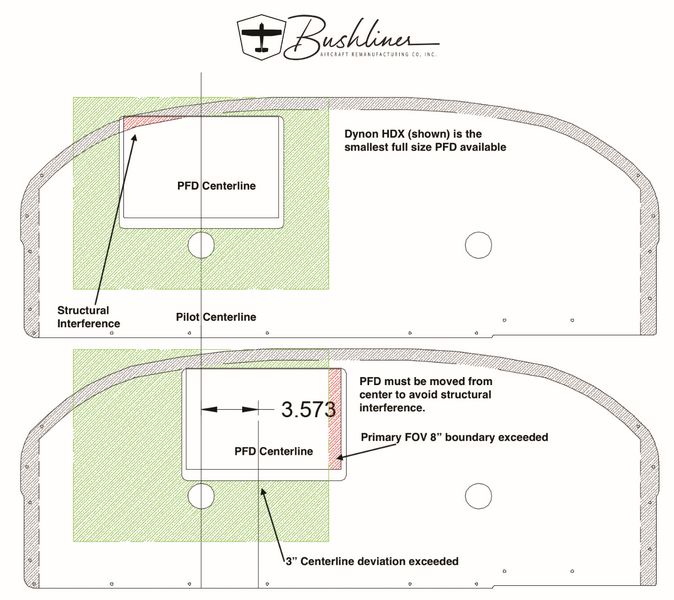 Rather, it merely instructs the owner to "obtain additional FAA approved data" to install the new instruments. "So, you get the whole airplane gutted, and then have to ask, 'how are we going to fit this?'" Fosso said.
Secondly, Fosso said, there are requirements for the panel layout and structure that are not solved even if you figure out a way to squeeze in all of the instruments. "The STC and FAA want the screen centered over the yoke ± 3 inches, and it's typically going to be off about 6 inches," he said. "Then, the FAA wants structural compliance." In other words, if you cut anything you need to prove, with data, that your modification is structurally compliant.
"The fine print says, 'additional FAA data is required for aircraft modifications,'" Fosso said. "People wrongly make the assumption that Garmin or Dynon should be able to approve it (or provide an STC for installation), and they call us and ask how it's possible that they can sell this equipment without installation instructions in the STC, but that's impossible, they have 500 aircraft on their Approved Model List, they can't anticipate each scenario."
Read a review by an avionics installer. Click Here.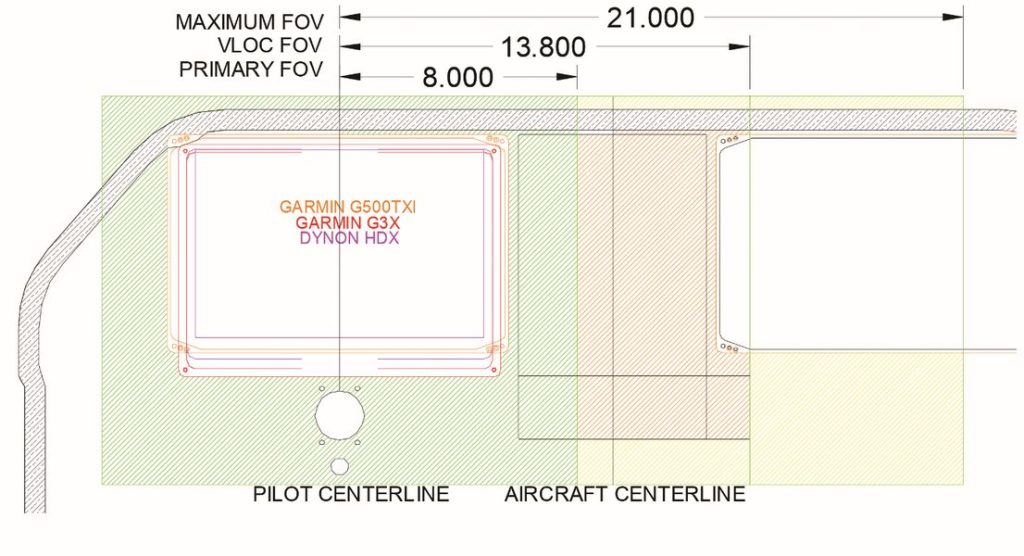 Bushliner Cessna Panel Typical Situations
The most common scenario that Bushliner has seen to date is the A&P or avionics shop knows (thankfully) that they can't simply start cutting new holes into the metal, but they also have no way of remedying the situation, because the panel isn't large enough or the correct shape if somebody wants glass avionics.
"The worst case that we've heard of had a frame that was absolutely hacked to make this stuff fit, and the FAA ramp-checked the plane, and they wound up grounding the plane," Fosso said. "The plane owner sued the shop, and the plane is still grounded. The shop thought the STC included approval for installation and did not obtain approved data for the structural modifications. The airplane will likely be grounded until they do so.
One well-known avionics installer recently called Bushliner regarding a 185 for which the owner had purchased the Garmin G500 TXI, which is approved for that aircraft. But, illustrating the point, it doesn't actually fit into that panel. The NextGen panel system solved that problem. That shop purchased the Bushliner frame kit and, using the free template, created a new custom panel plate finished to the owner's desired configuration. "I believe it has 2 G500 TXi 10-inch displays, and a 750 and more in the center," Fosso said. "We don't compete with the shops, rather we enable them to eliminate guesswork and install the systems that the avionics companies sold them on. They still make the panel, do the install, etc., but now they are working with known parameters and not starting over from scratch every time."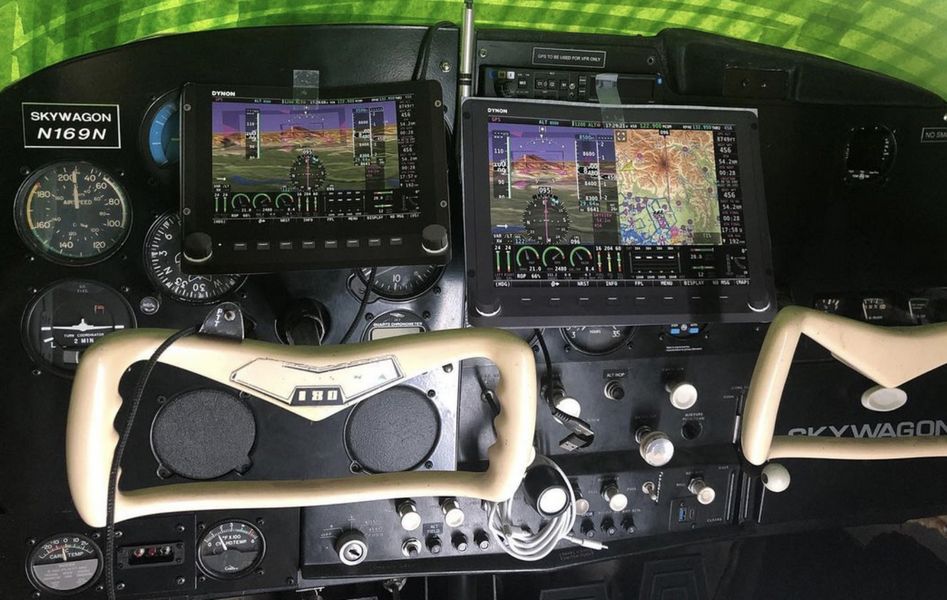 The Evolution
Cessna started including Garmin G1000 glass in 2005, and it reshaped the panel at that time, first for the 172. So all 180 and 185 models (which were done being produced by then), plus virtually every other 172, 175, and 182 older than 2005, needs a new panel if you want glass avionics.
Bushliner started working on its first frame of this type for a Cessna 180 in 2019, and had that panel installation occurring on a bench, when it dawned on the company that they could simply do this every time — put the customer's instruments into this new panel, at the company facility, and ship the entire thing later.
"Instead of (the pilot or their mechanic) crawling upside down under the panel trying to do rewiring, and finding little screws, with flashlights in your teeth, now we're sitting on a table working on both sides of the panel," Fosso said. "Now we've got this whole thing functioning on the bench and powered up and ready to drop into the plane. Then, we enabled other shops to do the same, and now we sell that as a kit."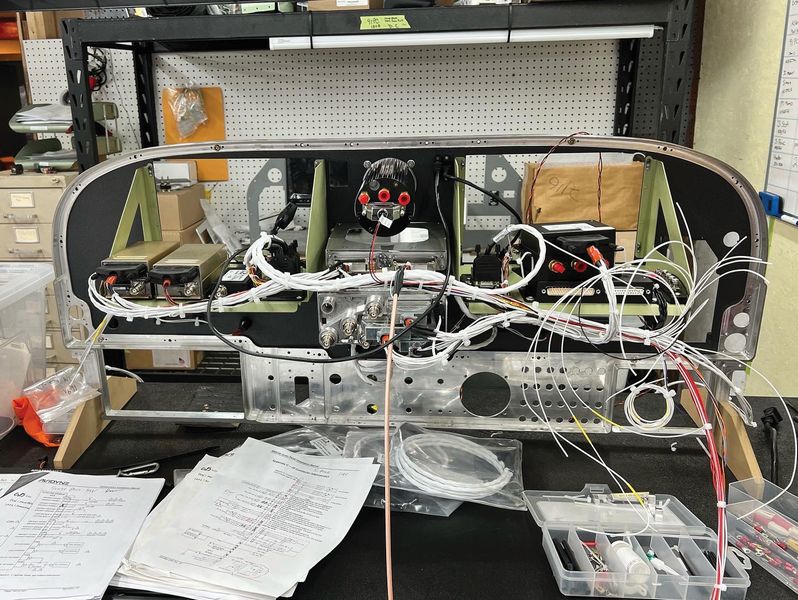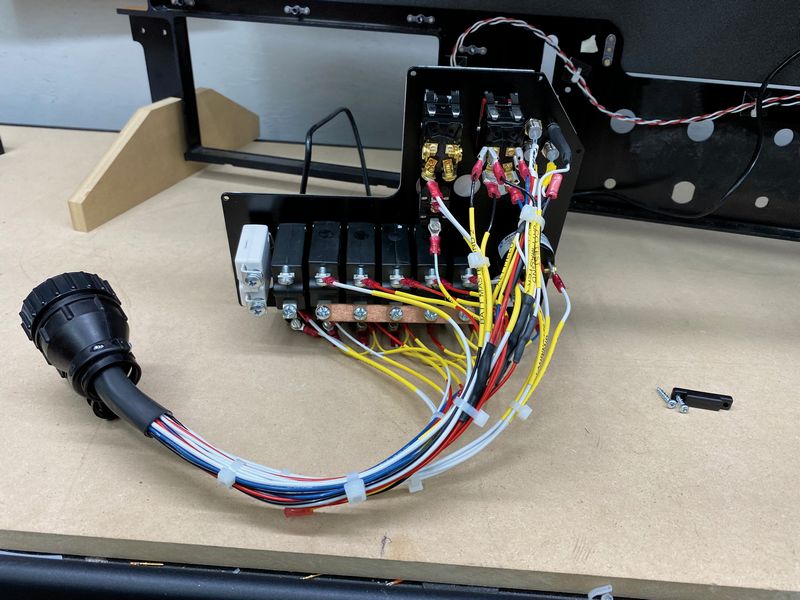 The business model wasn't done evolving. This first test case was for that 180, but then somebody called with a Cessna 172, so Bushliner modified that first frame for the 172 series, and then the 182 series, and a widebody 182, and so on. "They only have to be modified a little bit," Fosso said. "All of those series are built on the same parameters."
Read a review by an avionics installer. Click Here.
The rest of this article can be seen only by paid members who are logged in.
Have a website login already? Log in and start reading now.
Never created a website login before? Find your Customer Number (it's on your mailing label) and register here.
JOIN HERE
Still have questions? Contact us here.