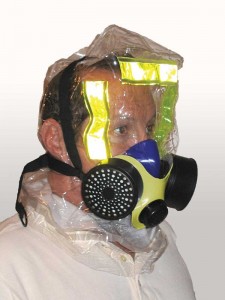 The iEVAC Smoke/Fire Hood provides protection against carbon monoxide, the number one cause of injury or death in a fire situation.
The iEVAC product line offers alternate storage items for staying organized. Choose from their new iEVAC wall mount racks, cabinets for smoke hoods, or the belt pouch for keeping the smoke/fire hoods within reach.
The iEVAC cabinet system provides the option purchasing with an alarm, or purchasing without. The iEVAC cabinet system holds up to twelve smoke hoods at a time! If you are looking for smaller storage, the iEVAC wall mount holds one smoke hood per frame.
Contact Aircraft Spruce for your iEVAC smoke hoods and organizers today!
View Aircraft Spruce's complete product line at www.aircraftspruce.com. Request your complimentary copy of the company's free catalog (in print or on CD). For more information, please contact Aircraft Spruce at 1-877-477-7823 or 951-372-9555