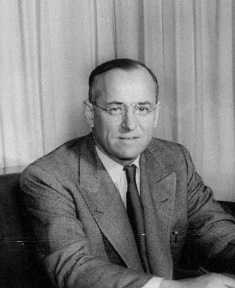 Hartzell Propeller Inc. will be a co-presenting sponsor of the National Aviation Hall of Fame's 53rd Annual Enshrinement Dinner & Ceremony.
This year's inductees include the late Robert N. Hartzell, an early manufacturer of wooden aircraft propellers, later designing lightweight metal propellers that became a catalyst to help develop the general aviation industry.The other co-presenting sponsor is Hartzell Industries, a family-owned trio of companies: Hartzell Air Movement, Hartzell Hardwoods, and Hartzell Veneer Products, which are unaffiliated with Hartzell Propeller.
"Hartzell Propeller is very pleased to honor company founder Robert N. Hartzell's innovative spirit and legacy," said Hartzell Propeller President Joe Brown. "In addition, we are looking forward to celebrating the company's 100th anniversary in 2017 as we carry on his entrepreneurial tradition."
America's Oscar Night of Aviation
The black-tie gala event, known as America's Oscar Night of Aviation, will take place Friday, Oct. 2, in the National Aviation Hall of Fame (NAHF) Learning Center and the adjacent National Museum of the United States Air Force in Dayton, Ohio. Joe Brown and his brother Jim Brown III, co-owners of Hartzell Propeller and parent company Tailwind Technologies Inc., will head a contingent of company representatives at the event.
This year's inductees will join the roster of 225 men and women pioneers so honored since the NAHF's founding in 1962. The four to be enshrined are:
Gen Robert L. Cardenas, USAF (Ret) – WWII B-24 combat pilot, test pilot for record-breaking X-plane programs, SE Asia fighter-bomber wing commander, and Air Force Special Ops pioneer.
The late Robert N. Hartzell – early manufacturer of wooden aircraft propellers, later designed lightweight, controllable metal propellers that helped develop the general aviation industry.
Eugene "Gene" Kranz – Air Force fighter pilot and aeronautical engineer with 37 years in spaceflight operations at NASA including the Mercury, Gemini, Apollo, Skylab and Shuttle mission programs.
The late Abe Silverstein – NACA aerodynamicist in WWII and early supersonic aircraft developer, later credited at NASA as the architect of the U.S. space program and "The Father of Apollo."
Hartzell History
The late Robert N. Hartzell owned a small airplane and did maintenance as a young man. Originally dreaming of being a barnstormer, his father, at his mother's request, urged him to focus on aircraft repair and rebuilding. While repairing airplanes Hartzell noticed a high failure rate with wood propellers.
His friend Orville Wright suggested he use walnut to manufacture propellers. This marked the beginning of Hartzell Walnut Propeller Company in 1917. He built the first propellers using hand axes on walnut logs.
The Hartzell family sold the propeller company to a Fortune 500 company in 1981. Since 1987, Hartzell Propeller Inc. has been owned and operated by the Brown family.
Hartzell Propeller is the global leader in advanced technology propeller design and manufacturing with over 3,800 propellers delivered annually to business, commercial and government customers. The company designs these next generation propellers with innovative "blended airfoil" technology and manufactures them with revolutionary machining centers and robotics. With ASC-II™ composite technology, Hartzell delivers optimal performance, strength, and durability with carbon fiber blades.
Hartzell Propeller and its sister company, Hartzell Engine Technologies LLC, form the general aviation business unit of Tailwind Technologies Inc. The aerospace technology company also includes Hi-Tech Metal Finishing and Mayday Manufacturing. For more info on Hartzell Propeller go to hartzellprop.com.