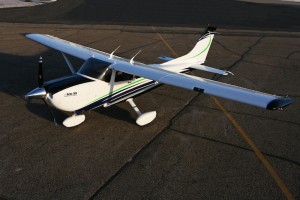 Wipaire, Inc. is pleased to announce that the most powerful factory-new engine conversion for the Cessna 182 is now available for landplanes. The Boss 182 Lycoming IO-580 engine conversion boasts a 58 pound (26 kg) gross weight increase on wheels. Owners can opt to use their existing engine mount, or can upgrade to Wipaire's heavy-duty engine mount (required for float installation as well as floatplane gross weight increases).
"We're excited to make the performance of the Boss 182 engine conversion available to owners of wheeled aircraft," commented Chuck Wiplinger, President and COO. "Often, we find that the performance- and utility-enhancing modifications we develop for the float market are desirable to landplane owners as well."
Owners seeking to upgrade to the Boss 182 engine conversion will see no decrease in useful load with the engine conversion due to the 58 pound gross weight increase. Installation of the optional heavy-duty engine mount allows for the addition of Wipaire's floatplane gross weight increases at a later time.
About Wipaire, Inc. – For over 55 years, Wipaire has been engineering and manufacturing a full line of aircraft floats for all sizes of aircraft from the Piper Cub to the Viking Twin Otter, including most single engine Cessna aircraft. In addition, Wipaire has engineered over 100 Supplemental Type Certificated modifications for improved performance, convenience, and reliability. As a leading aircraft service provider, Wipaire offers maintenance, avionics installation and repair, custom interior design and installation, and exterior paint refinishing all in one convenient location. Wipaire is recognized for its quality products and engineering expertise worldwide.