By Greg Thomas
Have you recently updated your Cessna? Send us your story!
I purchased my first Cessna 175 in January 1991 — or rather half of a C-175; my dad helped me with the other half. I had been flying for about 4 years and had about that much experience with airplanes. I loved the speed and performance I would get out of the 175 versus the 150 and 172, the only other planes I had ever flown. Little did I know the plane had such a bad reputation for the original GO-300 engine. We didn't have Google then.
As time passed, I found myself wanting to move to the tailwheel world. This probably had something to do with my initial flight training taking place in North Pole, Alaska, and seeing all the tailwheels parked on the gravel parking ramp. I had talked with my A&P/IA about doing a tailwheel conversion on the 175 and then doing an engine mod when the old engine finally gave out. In the meantime, I purchased a Luscombe 8A in 2005 to get my tailwheel certification and build some time for insurance purposes. Three years later, N7448M came into the picture.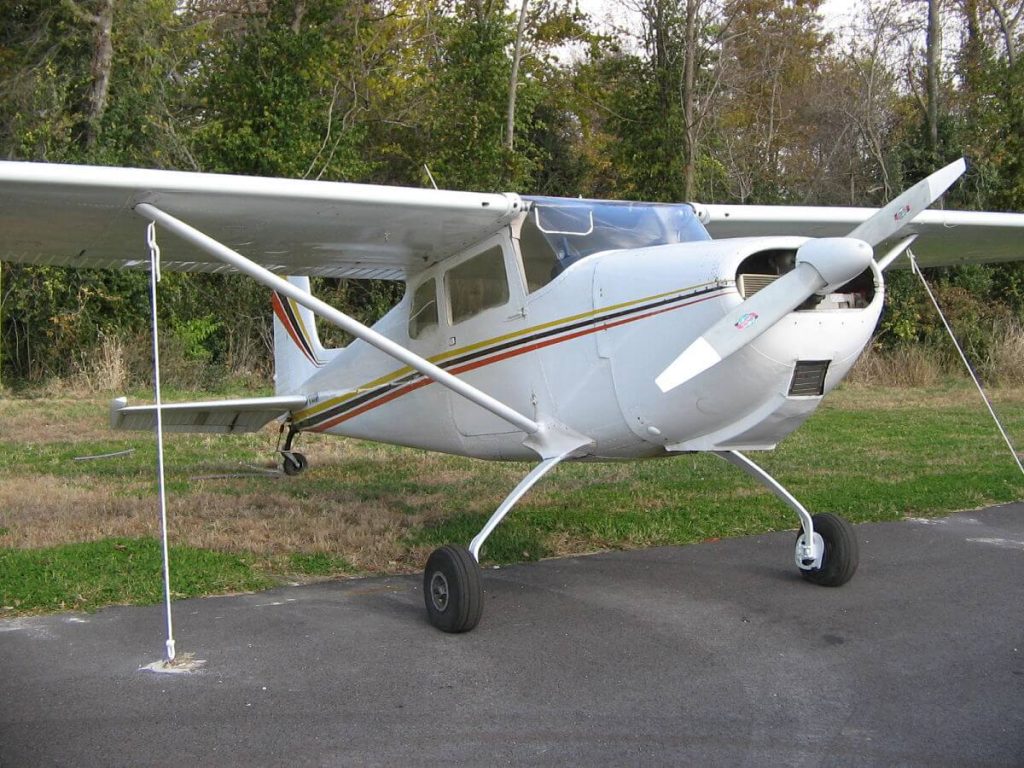 Wings of Hope had N7448M, this ugly old tailwheel-converted C-175 listed for sale in December 2008. It had a Bolan tailwheel conversion and Horton stall kit. I did the math on what it would cost to convert mine and it was a no-brainer to make them an offer. They accepted so I rented a car one way to St. Louis and set off to get my project. The original logbooks showed it had been involved in everything from commercial flights to skydiving operations. After 6 hours of cleaning ice from fuel tanks and rats nests out of the tail, I added fuel and started it on a nice 3 below zero December day. The old bird seemed to run just fine on 100LL instead of water. Two and a half hours later N7448M found its new home at Cook Airfield (K50).
I flew it for about 100 hours the first year bringing the 1,200-hour TBO engine up to 1,100 hours. I absolutely loved the ugly plane! I started researching the different engine conversions pros and cons. I met Dave Stoots, owner of the Stoots IO-360 STC for the C-175 in the summer of 2009 while serving with the Kansas Air Guard in Alaska. I decided this would be the engine mod for me.
I had planned to get all I could out of the GO-300 before dropping the big bucks — there was nothing major wrong when it was time to do the first annual. I was contemplating redoing the interior when my A&P/IA friend offered his help to just press on with the engine conversion. Not being one to look a gift horse in the mouth, I called Dave Stoots and ordered the conversion right away. It didn't stop with an engine conversion, though. There were just too many other cool things we saw it needed if we were going to make a baby 180. After two years of Saturdays we had managed to drain the bank account and add to the old bird.
Completed additions include:
Stoots Aviation IO-360 engine mod.
Western Skyways IO-360 A1A 200-hp engine.
Selkirk Aviation extended luggage and luggage door mod. The luggage door was donated from Deason Aircraft Service.
MT-Propeller 210-cm constant speed prop.
New interior, new VFR panel, and new glass.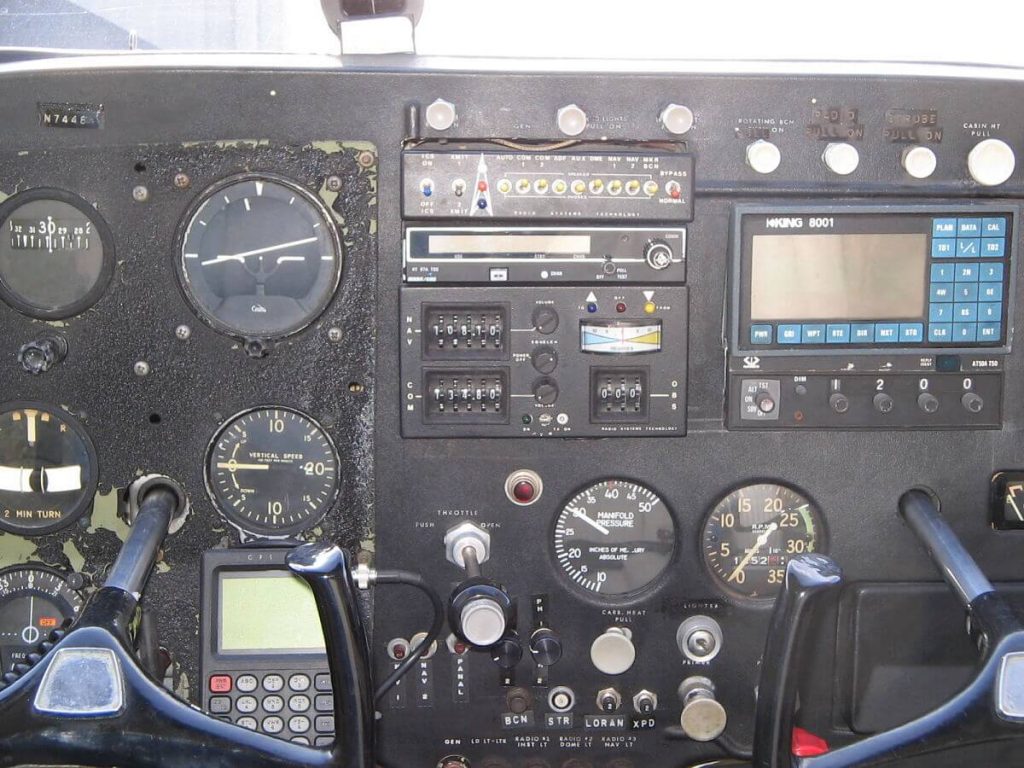 A final paint scheme was selected in 2013. I had found the scheme on a C-185 in Alaska but decided I needed different colors to better align with my patriotic tastes. After the new paint, I still wasn't satisfied. This is where Jason with Red House Paints came to the rescue adding a little old-fashioned tail art. Something was still missing. After breaking a tail wheel on a trip home from Oshkosh, I started talking to Alaska Bushwheel and decided on 26-inch tundra tires and new Baby Bushwheel Tailwheel. Now it seemed to be complete, at least for the next 4 years.
I had always been a VFR pilot and never really thought about IFR until I retired out of the military and had a GI Bill going to waste. One year later I found myself multi-engine commercial rated with only a VFR plane. What is a pilot to do? No brainer — drop another $20,000-$25,000 and upgrade the panel.
I am sure in 1-2 years there will be better options out there, but autopilot STCs are limited on the 175, so this is what I decided on. Aspen Avionics E-5, Trio ProPilot autopilot, PAR200 audio panel with remote comm, ICA 220 second comm, Stratus transponder for the ADS-B Out mandate (only because I already had the Stratus 2S receiver), and a Garmin 500 GPS I had on the shelf. Personnel issues at the avionics shop caused me numerous delays and issues. The main issue was right in the middle they decided the Garmin 500 would not fit with the old-style T yokes behind the panel. This caused a last-minute switch to the Garmin 175. I love the 175 touchscreen but had I known beforehand that the 500 wouldn't work I would have installed either the GPS/comm or GPS/transponder to save space.
Have you recently updated your Cessna? Send us your story!
There are times I would like to travel faster but I never feel safer than sitting in N7448M. I consistently make 500- to 600-foot takeoffs at gross weight on normal days. Half fuel and by myself, I force it to stay on the ground. It always puts a smile on my face to go up for a biannual with a young pilot, add 20 degrees of flaps, power, lift off in about 350-450 feet and climb out with no indicated airspeed while they are reaching for the yoke!
I am very fortunate to have friends like Justin who helped me build my dream plane. Most of the first VFR panel was done by my friend Jason, another retired vet who now owns Compass Rose Aviation.