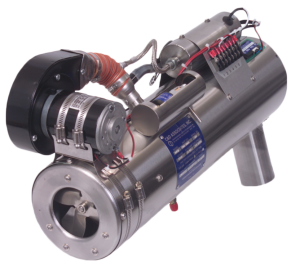 Montgomery, AL, (February 17, 2016) — Representatives of Hartzell Engine Technologies LLC announced that the company has finalized the asset purchase of C&D Associates, Inc., which manufactures a line of branded aircraft cabin combustion heaters, as well as FAA-approved PMA parts for Janitrol and South Wind cabin heaters.
"We are very happy to welcome the C&D line of products to the Hartzell Engine Technologies cabin heater family," Mike Disbrow, president of Hartzell Engine Technologies (HET) said. "C&D founders Dennis Sandmann and his wife, Cheryl, along with their son and company General Manager, Bill, have done a fantastic job building an outstanding business and line of products. Our goal is to continue that success."
Disbrow explained that the reason for the company's sale was the desire of the company's founders to retire. He also said that Bill Sandmann will be joining HET, initially assisting with the C&D product integration into Hartzell's heater business unit in Montgomery, Alabama.
"My parents and I have put our life's work into building C&D and I could not be happier that our products and our customers will continue to be supported by the team at Hartzell," Bill Sandmann stated. "They are truly committed to general aviation. I honestly couldn't think of a better group to represent the C&D name and its products."
Disbrow said that HET will continue to produce the C&D line of aircraft combustion cabin heaters in the current factory in Buchanan, Michigan until Hartzell Engine Technologies has FAA PMAs in place.
"Once the FAA approves all of the Parts Manufacturer Approval (PMA) data packages, the production of C&D products, as well as FAA PMA parts for Janitrol and South Wind heaters will be transferred to HET's Montgomery, Alabama facility," he said. "Right now Hartzell anticipates adding five new jobs in Montgomery. Those numbers may increase as our going-forward production plans are further finalized."
"The acquisition of the C&D brand is consistent with our strategy of growing our core product lines organically and through acquisition," Disbrow stated. "This is another example of our parent company, Tailwind Technologies', strong commitment to invest in and grow our general aviation portfolio."
About C&

D Associates, Inc. – Founded in 1979 and located in Buchanan, Michigan, C&D Associates, Inc., is best known for its line of combustion aircraft cabin heater products. The company currently manufactures and sells a line of FAA-approved PMA upgrade and overhaul components and kits for Janitrol and South Wind combustion cabin heaters. C&D also sells patented cabin heater test equipment. For more information, visit: www.cdaircraftheaters.com.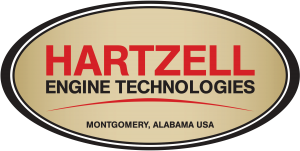 About Hartzell Engine Technologies LLC. – Hartzell Engine Technologies LLC, along with its sister company, Hartzell Propeller Inc., form the general aviation business unit of Tailwind Technologies Inc., a growing aerospace technology company. Hartzell Engine Technologies is the leading OEM supplier of aircraft cabin heating solutions and engine accessories, including turbocharging systems, aircraft alternators, starters and fuel pumps. For further information about Hartzell Engine Technologies and its products please visit: www.hartzell.aero.