Rugged, durable, and designed for real pilots: These three principles are found in everything we do.
In conjunction with innovative design and exceptional customer service, Flight Outfitters offers premium quality clothing, accessories and gear for modern aviators, from fashionable-yet-rugged hats and shirts, to a warm fleece jacket for preflight on a cold morning. And just like our bags, they're all built to last.
Flight Outfitters is very excited to add these new items! For more information, or to find a Flight Outfitters dealer, visit FlightOutfitters.com.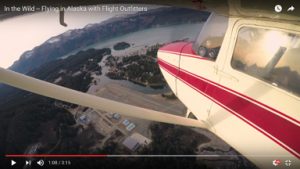 Please also look for our new video filmed in Homer Alaska that pilots are sure to enjoy watching.