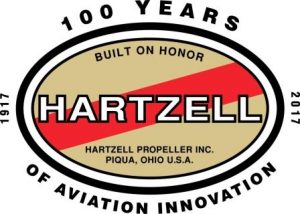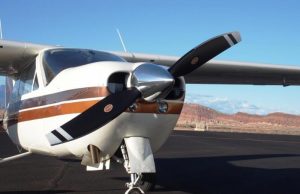 Hartzell Propeller's composite Trailblazer prop has received a Supplemental Type Certificate (STC) for Cessna Cardinals. The approval covers retractable gear normally aspirated and turbo-normalized C-177RG Cardinals with IO-360s and IO-390s engines.
"Our testing found the Trailblazer two-blade prop to have excellent performance. Its light weight and the composite materials result in very smooth operation," said Tim Roehl, president of General Aviation Modifications Inc., of Ada, Okla., which holds the new STC. "It is about seven pounds lighter than most aluminum two-blade props and up to 25 pounds lighter than some three-blade props approved for Cardinals. It's great in combination with our "Cardinal Cruiser" turbo-normalizing system by sister company Tornado Alley Turbo," he added.
"C-177RG Cardinals outfitted with new Hartzell composite Trailblazer props possess excellent climb and cruise performance, across the board," said Hartzell Executive Vice President JJ Frigge. "General Aviation Modifications Inc. is also making both polished aluminum and lighter composite spinners available with this kit."
Props are in stock and available for immediate delivery. Pricing for the 83-inch diameter prop is $12,500 plus freight for the prop and aluminum spinner.
About General Aviation Modifications Inc. – Located in Ada, Oklahoma, General Aviation Modifications Inc. (GAMI) was founded in 1994 by aeronautical engineers George Braly and Tim Roehl in order to obtain a Supplementary Type Certificate to install balanced fuel injectors on Continental Motors engines, and a Parts Manufacturing Approval (PMA) to make them. Today, with over 25,000 set of their GAMIjector® fuel injectors flying in both Continental and Lycoming engines, GAMI and Tornado Alley Turbo, Inc. hold over 25 STCs covering a range of modifications from engine upgrades, turbo-normalizing kits, baffle kits, prop installations and more. GAMI is currently engaged in certifying a new, high octane, unleaded avgas as a replacement for 100LL. For more info go to www.gami.com and www.taturbo.com.
About Hartzell Propeller – Hartzell Propeller is the global leader in advanced technology aircraft propeller design and manufacturing for business, commercial and government customers. In business for more than a century, the company designs next generation propellers with innovative "blended airfoil" technology and manufactures them with revolutionary machining centers, robotics and custom resin transfer molding curing stations. With ASC-II™ composite technology, Hartzell delivers optimal performance, strength, and durability with carbon fiber blades. Hartzell Propeller and its sister company, Hartzell Engine Technologies LLC, form the general aviation business unit of Tailwind Technologies Inc. For more info on Hartzell Propeller go to www.hartzellprop.com.