The Experimental Aircraft Association recognized the contributions made to the world of flight by five aviators as they were inducted into the EAA Sport Aviation Halls of Fame on November 10 during an induction ceremony at the EAA Aviation Center in Oshkosh, Wisconsin.
The five aviators each represent a spectrum of aviation within the EAA community and have achieved notable successes within their particular realm of flight:
EAA Ultralight Hall of Fame: Tracy Knauss of Chattanooga, Tennessee
International Aerobatic Club Hall of Fame: Robert Armstrong of Bishop, Georgia
Vintage Aircraft Association Hall of Fame: Phil Coulson of Lawton, Michigan
Warbirds of America Hall of Fame: Doug Champlin (posthumous)
EAA Homebuilders Hall of Fame: Jim Bede (posthumous)
The EAA Sport Aviation Halls of Fame were established to honor the outstanding achievements of men and women in aviation who share the spirit of EAA and its community. Those inducted into the hall of fame are selected by their peers for the myriad contributions made to their respective areas of aviation.
In addition, Don and Joanie Moder of Appleton, Wisconsin, received the Henry Kimberly Spirit of Leadership Award for their efforts on behalf of EAA and the local community. Don Moder has been a longtime grounds crew volunteer at the EAA Aviation Center, while Joanie Moder has volunteered in the retail and merchandise areas.
EAA HALLS OF FAME 2016 INDUCTEES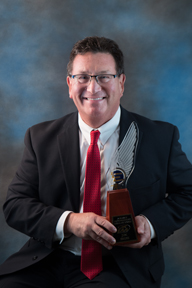 HOMEBUILDERS HALL OF FAME
Jim Bede (EAA Lifetime 3758): An Ohio native, Bede made his first foray into the experimental aviation world with his original BD-1. It had innovative features that included bonding the aluminum structure instead of riveting. His later designs included the BD-2 and BD-4, and the iconic BD-5 and BD-5J, the latter which was powered by a jet engine and became known for its flying sequences in the James Bond movie Octopussy. Bede died in July 2015.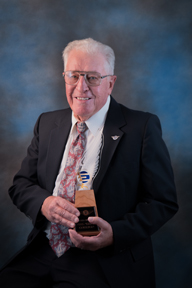 VINTAGE AIRCRAFT ASSOCIATION HALL OF FAME
Phil Coulson (EAA Lifetime 71350): Coulson began his aviation career in the military with service in the U.S. Air Force. He learned to fly in a Piper J-5 Cruiser and became an EAA fly-in volunteer in the early 1960s. His vintage aircraft passion led him in particular to antique Waco aircraft. He served as president of the American Waco Club for 20 years.
Coulson was also a longtime board member of the Vintage Aircraft Association and chairman at EAA AirVenture Oshkosh, as well as an aircraft judge.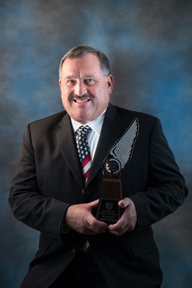 INTERNATIONAL AEROBATIC CLUB HALL OF FAME
Robert Armstrong (EAA 113152): Armstrong learned to fly in high school, and soon found a strong interest in aerobatic flight. He finished second in the U.S. National Aerobatic Championships in 1998 in his first year of competition. Since then, he has qualified for the American team 10 times and participated in the World Aerobatic Championships.
Armstrong has more than 17,000 hours of total flight time, including thousands of hours as an airline pilot. His 5,000-plus hours of sport aviation flying time includes 1,600 hours of aerobatic flight time.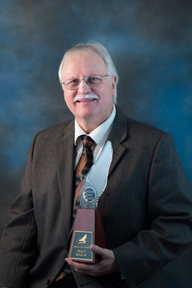 ULTRALIGHT HALL OF FAME
Tracy Knauss: Knauss began his aviation interest in hang gliding in the mid-1970s and quickly discovered a need for a publication that informed pilots about hang gliding and the new ultralight craze. That initial publication, Glider Rider, evolved into Light Sport and Ultralight Flying magazine. Knauss became known around the world for his publication that shows the commonality in flying transcends languages. Through its 40 years of publication that recently ended, Knauss' magazine was a key information source for everyone involved in the lightest end of sport aviation.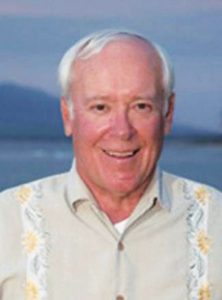 WARBIRDS HALL OF FAME
Doug Champlin (EAA 62048): Champlin's passion for preserving military aircraft extends to all eras, from World War I to the Vietnam War period. His Champlin Air Museum in Mesa, Arizona, became a magnet for warbird enthusiasts from around the world. The facility also became the home base for the American Fighter Aces Association and the Flying Tigers Association.
After Champlin retired, the entire collection was moved in 2002 to the Museum of Flight in Seattle, where it is displayed in the museum's Personal Courage Wing. There, the airplanes and stories of the people who flew them can be preserved for posterity. Champlin died in May 2013, leaving behind a unique legacy in aviation.
INDUCTEES – EAA HALLS OF FAME
HOMEBUILDERS
1993: Paul Poberezny, S.J. "Steve" Wittman, George Bogardus
1994: Bernie Pietenpol, Bob Burbick, Ray Stits
1995: Tony Bingelis, Molt Taylor, John Thorp
1996: Sam Burgess, Nick D'Apuzzo, Ed Heath, Volmer Jensen
1997: Ladislao Pazmany, William Ghan, Harold Best-Devereux
1998: Curtis Pitts, Burt Rutan, Bill Warwick
1999: Henri Mignet, Richard Van Grunsven, Chris Heintz
2000: Jean Delemontez, Leslie Long
2001: John Monnett
2002: Jack Cox, Ken Brock
2003: William Chana
2004: Bob Whittier, Pete Bowers
2005: Robert Bushby
2006: Edgar Lesher, B.J. Schramm
2007: Randy Schlitter
2008: John W. Dyke
2009: Lance A. Neibauer
2010: Dean Wilson
2011: Ed Fisher
2012: Wes Schmid
2013: Phillip J. Lockwood
2014: George Pereira
2015: Tom Hamilton
2016: Jim Bede
INTERNATIONAL AEROBATIC CLUB
1987: Jose Luis Aresti, Duane Cole, Curtis Pitts, Frank Price
1988: Marion Cole, Mike Murphy, Betty Skelton
1989: Robert L. Heuer, Beverly Howard, Harold Krier
1990: Lincoln Beachey, Bob Herendeen, Charlie Hillard, Art Scholl
1991: Leo Loudenslager, Mary Gaffaney
1993: Neil Williams, Clint McHenry
1998: Bill Barber, Rodney Jocelyn, Tex Rankin, Harold Neumann, Tom Poberezny
1999: Henry Haigh
2000: Gene Beggs
2001: Mike Heuer
2002: Bill Thomas, Bob Davis
2003: Don Taylor
2004: Betty Stewart, Dorothy Hester
2005: Patty Wagstaff
2006: Gene Soucy
2007: Debby Rihn-Harvey, Bill Kershner
2008: William B. "Bill" Finagin
2009: Robert A. "Bob" Hoover
2010: Jimmy Franklin
2011: Tony LeVier
2012: Giles Henderson
2013: William Joseph "Bill" Adams
2014: Sammy Mason
2015: Sean D. Tucker
2016: Robert Armstrong
VINTAGE AIRCRAFT ASSOCIATION
1993: E.E. "Buck" Hilbert, George York
1995: Cole Palen, Kelly Viets, Joe Juptner
1997: Paul Poberezny, Ann Pellegreno, Jim Younkin, Harold Armstrong
1999: Gene Chase, Edward C. Wegner, Tom Flock
2000: Jack Cox
2001: Dr. Roy Wicker, Ted Koston
2002: John M. Miller
2003: Al Kelch, Nick Rezich
2004: Espie "Butch" Joyce
2005: Richard Knutson, Charlie Nelson
2006: Charles W. Harris
2007: Chet Peek
2008: Bill Pancake
2009: Stephen Pitcairn
2010: Morton Lester
2011: John W. Underwood
2012: Clyde Smith Jr.
2013: Susan Dusenberry
2014: Timothy Talen
2015: Dale "Gus" Gustafson
2016: Phil Coulson
WARBIRDS OF AMERICA
1995: Paul Poberezny, Walt Ohlrich, John Baugh, Bill Harrison, Jerry Walbrun
1996: Dick Dieter, Charlie Nogle
1997: Sue Parish, Rudy Frasca, Jeff Ethell
1998: John Ellis, Randy Sohn
1999: William Dodds, Richard Ervin
2000: Dave Schlingman
2001: Lincoln Dexter, Edward Maloney
2002: Frank C. Sanders
2003: Chuck Doyle, Lloyd Parker Nolen
2004: Howard Pardue
2005: Kermit Weeks, Steve Hinton
2006: Jack Harrington, Daryl Lenz
2007: Wilson "Connie" Edwards
2008: Connie Bowlin
2009: George H. Baker
2010: Harold D. "Hal" Weekley
2011: David B. Lindsay Jr.
2012: Preston (Pete) Parish
2013: Lee Lauderback
2014: Jay Wisler
2015: Nelson Ezell
2016: Doug Champlin
ULTRALIGHT
1999: Homer Kolb, John Moody, Chuck Slusarczyk
2000: Boris Popov, Wayne Ison
2001: Mike Sacrey
2002: John Chotia, Tom Peghiny
2003: Mike Jacober
2004: Klaus Hill, Bert Howland
2005: Larry Mauro
2006: Bob Lovejoy, Volmer Jensen
2007: Mike Markowski
2008: Mike Loehle
2009: Roy Pinner
2010: John Ballantyne
2011: Jack McCornack
2012: Taras Kiceniuk Jr.
2013: Frank Beagle
2014: Lowell Farrand
2015: Leonard Milholland
2016: Tracy Knauss
About EAA – EAA embodies the spirit of aviation through the world's most engaged community of aviation enthusiasts. EAA's 200,000 members and 900 local chapters enjoy the fun and camaraderie of sharing their passion for flying, building and restoring recreational aircraft. For more information on EAA and its programs, call 800-JOIN-EAA (800-564-6322) or go to www.eaa.org. For continual news updates, connect with www.twitter.com/EAA.
Save