Six Pack Aero Gets FAA Approval for 172E to 172M
Six Pack Aero, a two-person startup from Bellingham, Washington, has landed an STC to help owners of certain older Cessna 172 models upgrade their aircraft with modern avionics. The Legacy XL Stationary Panel System is a replacement stationary panel that offers a Cessna 172 panel upgrade solution to Cessna 172 E through M models that otherwise would be unable to fit 10-inch Primary Flight Displays or "six pack" layouts.
Lyle Jansma and Elizabeth Gibbs started working on the idea several years ago and have been working with the FAA for two years to acquire the STC for their replacement stationary panel. Six Pack Aero's STC starts with the 1964 172E model — which is what Gibbs called "the first model that is closest to a modern Cessna" — and carries through to the 1975 M Models, cutting off on serial number 17265484. Cessna made some modifications starting with the 1976 model year, creating enough room for the standard six-pack above the control yoke, making any modification to the stationary panel unnecessary on later models to fit a single 10-inch PFD.
For all photos in this article, click for a popup.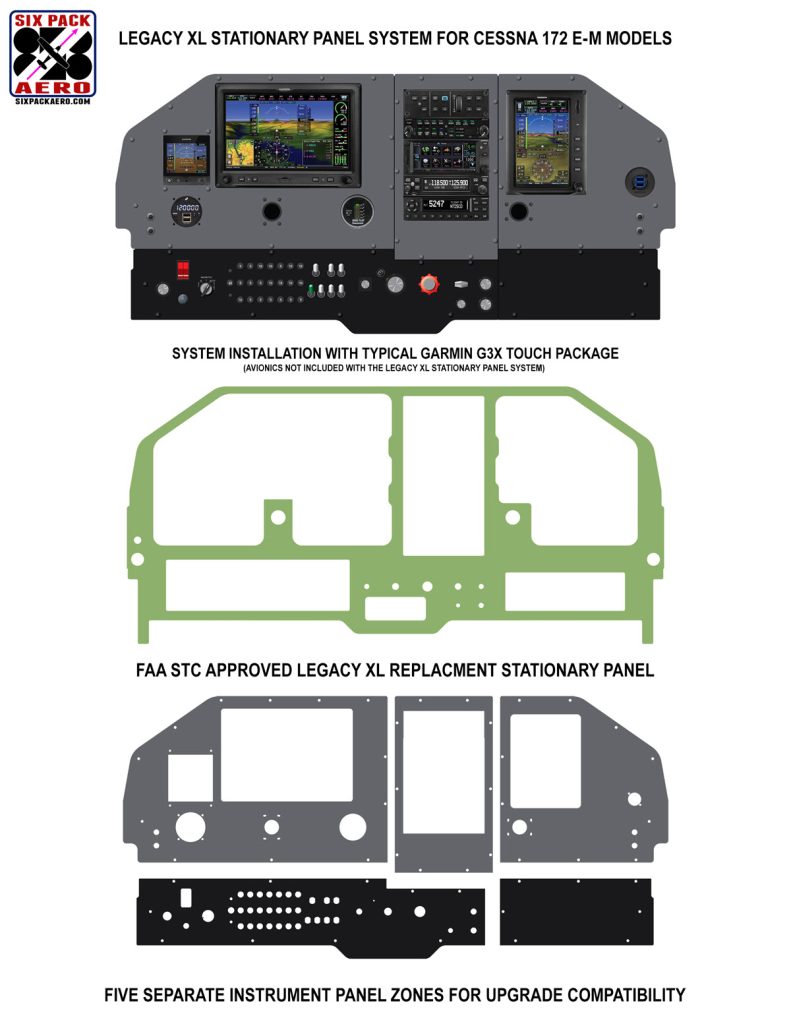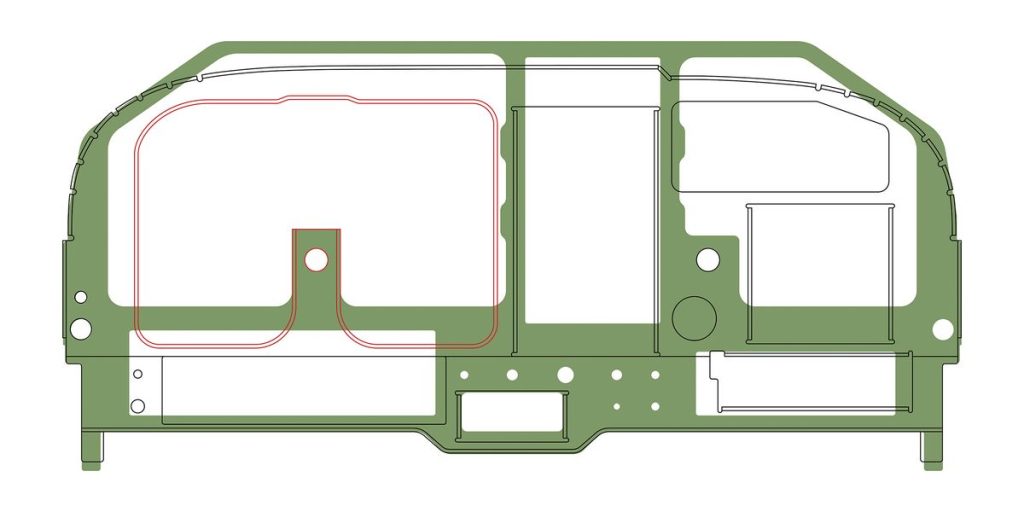 STC means Supplemental Type Certification and in layman's terms, it means that the product has been approved by the FAA so it can be installed in each model approved on the Approved Model List (AML), unlike an airframe-specific "field approval" that requires an FAA inspection.
The price for the Six Pack Aero Legacy XL Panel System will be in the $7,000 range plus the cost of installation by an avionics shop or A&P, with an estimated total install time of 40 hours. The STC includes the replacement stationary panel and five individual instrument cover panels, which come in three standardized configurations that are FAA approved, with some customization available.
Evolution of the Cessna 172 Panel Upgrade
Jansma was inspired to follow his aviation journey by his grandfather, who was an aircraft propeller mechanic in World War II. "He worked on Douglas A-20 Havocs in the South Pacific, and as a child, I'd sit on his lap, and he'd explain the inner workings of the Hamilton Hydromatic propeller. One of my most cherished photos of him is one where he is installing a propeller while standing of a 55-gallon drum while clothed in a set of baggy, jungle worn army fatigues."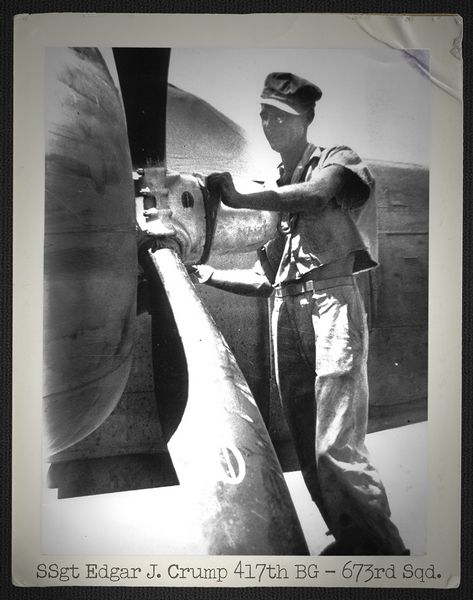 Despite a lifelong interest in aviation, Jansma did not initially pursue becoming a pilot until well into adulthood. Instead, he first made his mark in aviation as a photographer, doing work for the Heritage Flight Museum in Washington state. "My very first photo shoot ever was photographing a P-51 Mustang," he said. "Within a couple years of that, I had been published on the cover of Air and Space Magazine."
In 2009, he decided to pursue flying, until an unexpected hiccup in the process of getting a medical had him stepping back from flying. "If I couldn't fly, then I was going to focus on becoming the best aviation photographer that I could," he said. He made something of his time at the Heritage Flight Museum by introducing the world to ACI Cockpit 360 app, in which he took his photographic talents and created stunning 360 virtual photographs of the inside of the historical cockpits, allowing guests at museums all over the country to view what is otherwise unavailable to many.
Meanwhile, Gibbs worked at the Heritage Flight Museum, which also led to an interest in becoming a pilot. "When I got there, I couldn't tell one airplane from another," she said. Gibbs started out assisting Jansma with some photography work, which turned into a growing interest in aviation. By this time, Jansma had finally received his medical, and began to take flying lessons again, and the two went in as partners on N3872Q — or "Dorothy" as they call her, a 1971 Cessna 172L they planned to learn to fly in.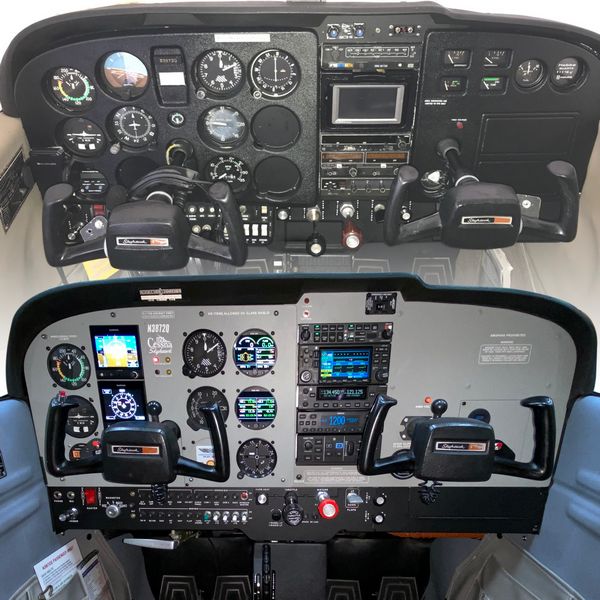 "This all began in 2015," Jansma said. "We had tried to restore a 1946 Taylorcraft BC-12D, but that was going nowhere, so we started look for a Cessna 172. The airplane that we ended up buying was actually right here in our home airport in Bellingham (Washington). So by February 2018, we bought 3872Q, and at the time, Elizabeth had a few hours and I had about 16 hours.
"We picked it up for about $26,000 and we put about another $20,000 into getting it airworthy, because it sat for a couple of years. That was our introduction into owner-assisted annuals."
Command Aviation of Bellingham, Washington, is their home shop, and the lead mechanic on this project was A&P/IA Craig Scamehorn. He encouraged Jansma and Gibbs to work on their airplane themselves, at Command Aviation's direction. They started that process with an owner-assisted annual.
"We got our hands into areas of that airplane that hadn't been seen in a number of years," Jansma said. "We bought it in February and we had it back in the air in May, and we got into our flight training. Then about a month before our check ride, our vacuum system started going out."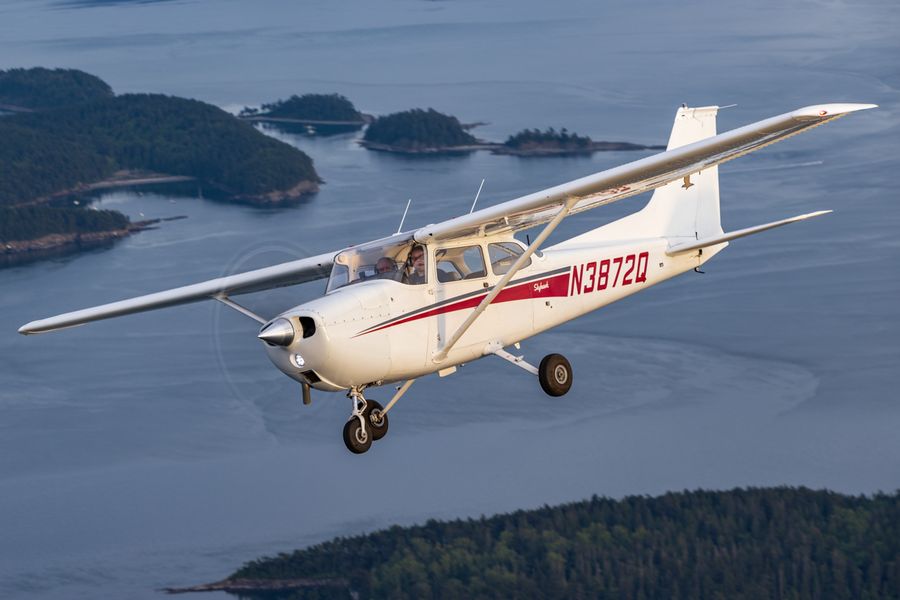 Jansma said they eventually learned about things like weak vacuum pumps and old gauges, and "that's when we decided we were going to buy the fancy G5s and have them flush-mounted." Originally, they had hoped to flush mount the G5s above the control yoke, but soon discovered that this was not possible due to space constraints in earlier models. They opted instead to keep them in the stock layout and get a new aluminum panel for a cleaner look.
Owner Produced Parts
The pair started to get quotes for upgrading their panel, and quickly realized how expensive a custom Cessna 172 panel upgrade can be. The average quote they received for the custom design came in around $3,500. Their A&P/IA suggested they could save the money and design and build the panel themselves, as owner-produced parts. "My son was going to school for machining and pretty handy with CAD, so I had him draw it up for us," Jansma said.
Realizing that building the panel as an owner manufactured part could save quite a bit of money, they began to wonder if they could help other owners with affordable panels as well.
"I thought that 'there isn't any reason that this should cost owners so much,'" Jansma said. "So we asked our local FSDO, and their answer was that as long as the owners were meaningfully involved in the process, an owner can choose to work with whoever they want to help them with their own owner-produced parts."
Jansma and Gibbs then started doing research and testing the market on social media to see if other plane owners were interested in such services. They worked further in CAD, developing designs for planes like the 152, 172, and 182. Along the way, they "stayed within the spirit of the owner having a meaningful involvement," Jansma said.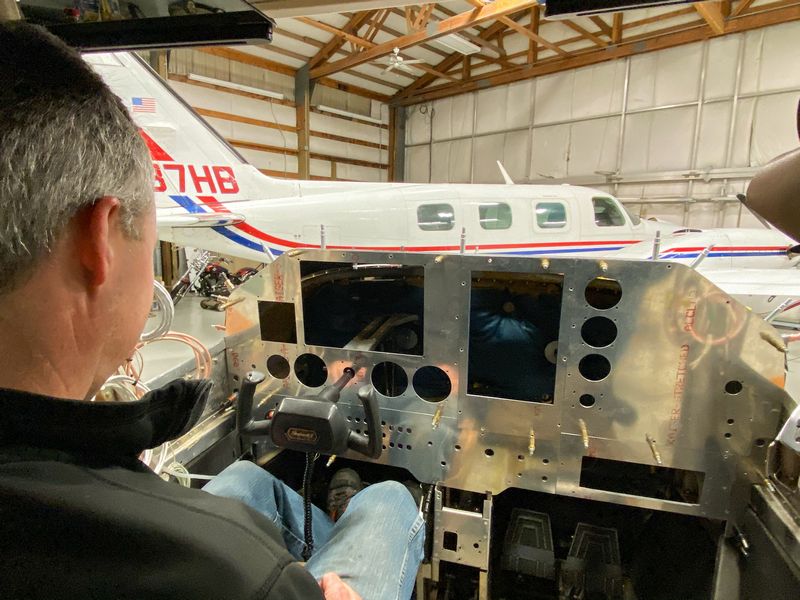 During this process, and as Gibbs wrote about in her March 2022 article "All About Stationary Panels," Gibbs and Jansma learned that there isn't enough space in a 172 panel for 10-inch glass in most of the early models. This is due to the control yokes being approximately 1.5 inches higher than in later models, thus reducing the space between the control yoke and the structural stationary panel.
"Knowing the problem was there, we began to work on our first replacement stationary panel, for our friend Quentin Chambers," Jansma said. "We figured out how to put in a 10-inch display. We talked to the DER (Designated Engineering Representative) who was recommended by our IA, and he said our plan would work. We first cut a panel into particle board to test the shape and see if it would work."
They also ran across some other companies that were doing similar things, which for them was validation that there was a problem that needed solving.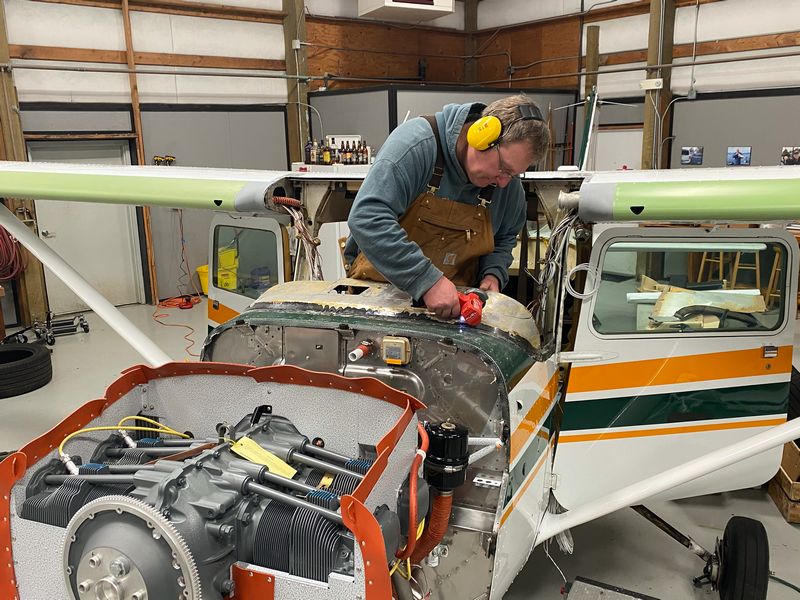 Cessna 172 Panel Upgrade Testing and Solutions
The next steps to test the process were to purchase actual 172 fuselages to test the design and installation process. Jansma and Gibbs made a trip across the mountains to a salvage yard in Deer Park, Washington, where they were able to pull three test fuselages in relatively good shape. Once the design was finalized, they worked with the DER for testing the strength and support of the panel. Once the DER approved the design, two separate approvals were issued based on individual serial numbers, each to Quentin Chambers airplane (October 2021 Issue) and Steve Compton's airplane (August 2022 issue).
Through the journey of working with owners to produce instrument panel overlays as owner-produced parts, it was becoming clear there was an increasing demand for the 10-inch primary flight displays. As the screens and their accompanying systems become more affordable and available, aircraft owners were hoping to get that glass cockpit look in their legacy Cessnas. Unfortunately, many find they are unable to fit these solutions in their specific model without making a major modification to the stationary panel, which leaves them looking for solutions.
Knowing this, Jansma decided to pursue obtaining the STC for the replacement stationary panel. The benefit of an STCed product is that "the FAA doesn't want a series of one-off, individually signed approvals by DERs coming through the FSDOs," Jansma said. Having the product approved for a range of serial numbers to be installed makes it easier all around.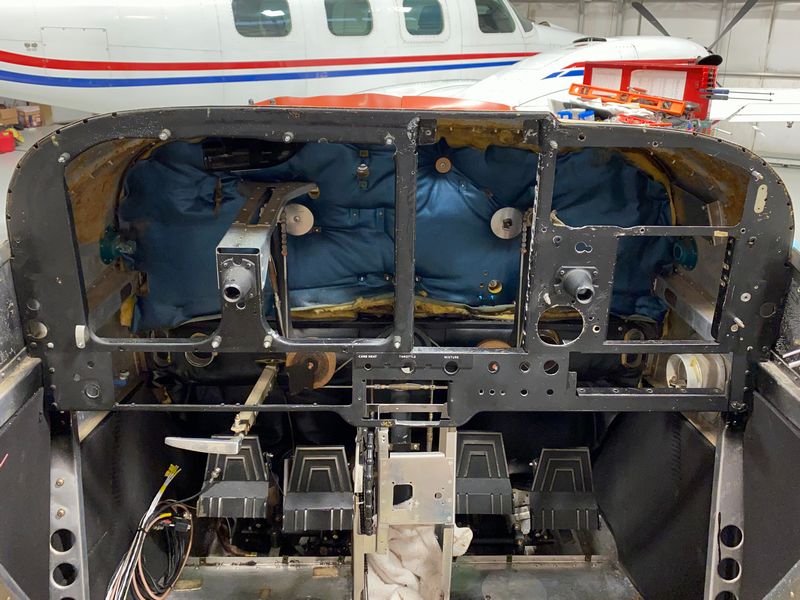 The Control Yoke Challenge
The problem with the older panels is not rocket science. If you want new glass panel instruments, there simply isn't enough room.
The challenge of a Cessna 172 panel upgrade on these older Cessna 172s is not as simple as building a new panel overlay with the right cutout. There is structure behind the panel overlay that holds all the instruments, that structure is called the stationary panel. Cessna 172M models prior to 1976 had the control yoke 1.5 inches higher than later models, leaving a smaller area between the control yoke and the edge of the stationary panel.
"Stationary panels were essentially stamped aluminum, with doubling of aluminum for strength in some areas," Jansma said. "What creates the rigidity in the panel is a rolled edge around the open area where the instruments go."
That rolled edge is typically what ends up getting cut away when people try to modify stationary panels to fit the 10-inch displays, and that rolled edge is what provides structure and rigidity to the stationary panel. Modifying the stationary panel in any way is considered a major modification and requires DER approval with supporting documentation in the logbooks.
"We looked at opening up that area and strengthening the upper edge of the panel with multiple doublers and thoughtful angles. We were able to open up that entire area to allow for the 10-inch display," Jansma said. But it wasn't just about creating enough space above the control yoke to fit the display, but also working to create a stationary panel that incorporated all the other existing structural components that are already existing in the aircraft.
For example, "There is a control yoke support that goes from the stationary panel back to the firewall, and in certain models there's actually a guide to keep the control yoke from having side-to-side movement, which was introduced in the 1968 model year in conjunction with the optional wing leveler," Jansma said. "Then in later models starting in 1976, that support for the lateral movement was moved to the passenger side."
That's a lot of detail, but it's presented to illustrate that "Cessna put a part in there that needs to stay in there," Jansma said. "And the FAA agreed that this part needed to stay in there, and that's one of the things that differentiates us from other products, because our product doesn't omit that part."
Gibbs and Jansma also stressed that their panel is mounted using the same mounting locations as the original panels. "That was one of the biggest factors in getting the STC," Gibbs said. "You'll drill out the rivets for the original stationary panel, you'll put the new panel in, and you'll just put rivets right back in those same holes. The Legacy XL Panel System mounts to all the same areas as the original stationary panel and maintains all the same locations for your engine controls, circuit breakers, switches, and other systems. It still look and feel just like your Cessna 172 once the panel is installed."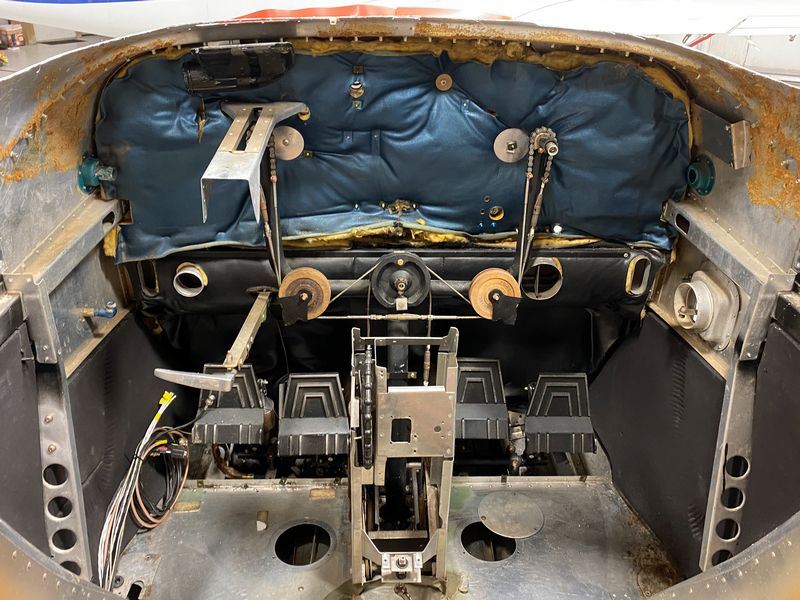 Examples of Red Flags
There are undoubtedly hundreds of Cessnas flying around the country today that have stationary panels that were not upgraded in a proper way. Jansma and Gibbs see them every day in pictures of upgraded panel layouts. "If you've got a 172 that is between '64 and '75, and you've got a 10-inch display, or a six-pack, that's a red flag," Jansma said. That doesn't immediately mean the aircraft is dangerous or illegal, but it does demonstrate that there needs to be documentation of FAA approval for the modification to the structural stationary panel. Jansma has seen many examples of how unapproved modifications can have negative consequences years down the road.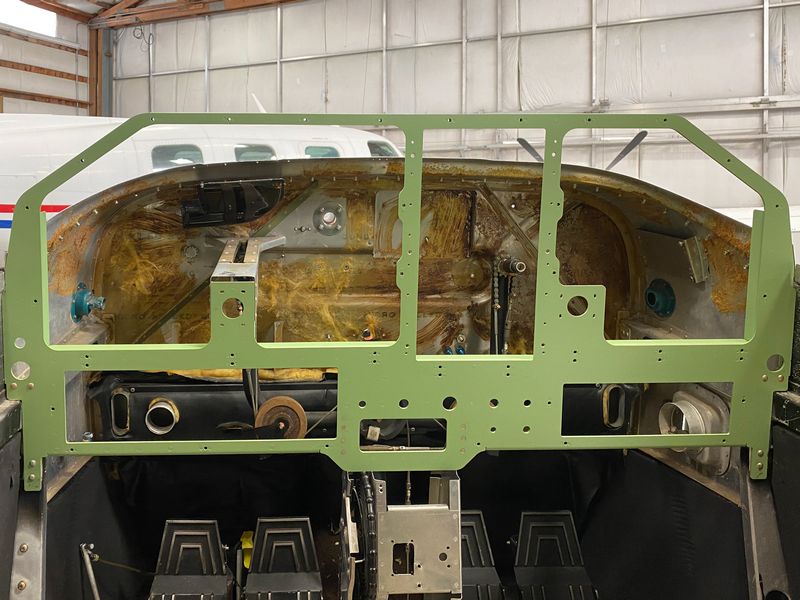 Example #1: Six Pack Aero is getting ready to install their stationary panel system into a local flight school aircraft, a 1974 172M model that should have the aforementioned control yoke guide meant to reduce side to side movement. Instead, an earlier panel upgrade incorrectly replaced this part with one meant for a 1976 model, which omits the guides due to a design change with the later model. The result of using the incorrect part produced a result essentially the same as removing the control guide all together.
"When you pull the control yoke all the way back, you can move that control yoke assembly from side to side," Jansma said. "It's a flight school airplane — you've got students flying that airplane, and one of the maneuvers that they have to learn how to do is a stall, and that stall maneuver requires you to pull that yoke all the way back." The takeaway is, with the ability of the control yoke assembly to move from side to side (in essentially a wobble motion), undue stress and wear is placed on the bushing that attaches the column to the airframe.
Example #2: Six Pack Aero recently bought a 182 stationary panel from an aircraft recycler for the purpose of reusing it for a local customer's Cessna 172 panel upgrade. When the Six Pack Aero received it, they saw the rolled edge had been cut away to accommodate instruments above the control yoke, and the panel had substantial damage to the edge where the modification occurred.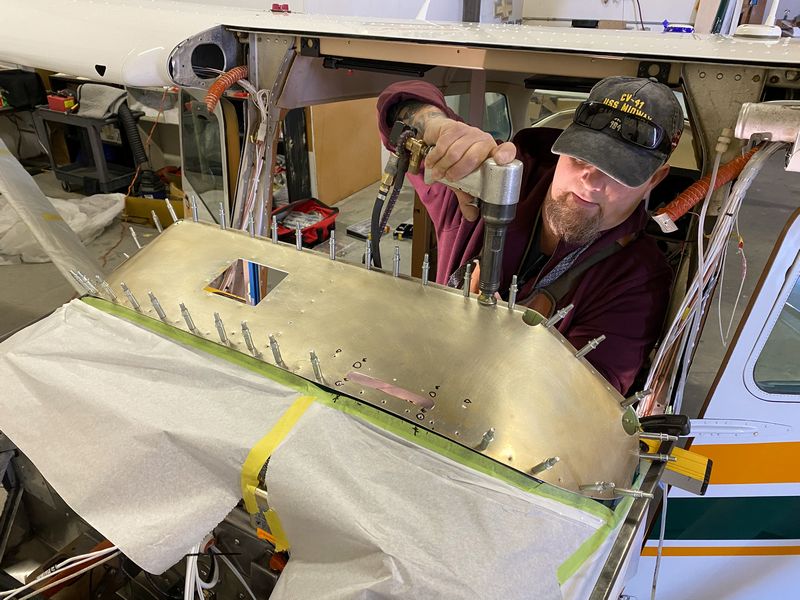 Legacy XL Panel System – Three Options
The STC has been approved by the FAA with three initial options of panel layout, and each one offers some customization for a number of different instrument layouts. The instrument panels themselves are delivered in five modular pieces. "If you ever wanted to change your radio stack, you can remove the center radio stack panel, resize it or change it, and then replace just that portion," Gibbs said.
Each layout contains a pilot side panel configured for standard instruments or the PFD of your choice, a center radio stack panel configured with a customizable opening for the radio stack of your choice, and a co-pilot side panel configured for either an MFD or iPad. The lower panel features your circuit breakers, switches, and familiar locations for all your standard controls such as throttle, mixture, carb heat, cabin controls, etc. The lower right side map box panel can be configured as an additional circuit breaker panel or be outfitted with a door for the optional map box.
For all photos in this article, click for a popup.
The first of the three options available is the Legacy layout. "The Legacy Layout features your standard T configuration, otherwise known as your pilot's six pack. The pilot side panel is configured for the six standard gauges, with room for four additional 3-1/8 inch gauges and up to three additional 2-1/4 inch gauges. This panel can be customized for your installation if you are installing Garmin G5s, Aspen Evolution, or an engine monitor such as the JPI 900. The co-pilot side panel can feature a panel mount handheld GPS or iPad," Gibbs said.
Then there is the Garmin layout. The Garmin Layout is formatted to accommodate a 10-inch Garmin G3X Touch or a 10-inch Garmin G500 TXI on the pilot's side, an accompanying Garmin G5 or GI-275 standby instrument, and an optional 7-inch vertical G3X or G500 TXI on the co-pilot panel. The center radio stack can be formatted around your chosen accompanying GTN Unit and associated avionics.
There is also a Dynon layout, formatted to accommodate the 10-inch Dynon Skyview display with the accompanying D-10A standby instrument. The co-pilot panel can be formatted to hold a 7-inch Skyview display or iPad. The center radio stack can hold your Dynon knob and button panels, as well as the GPS navigator and/or a nav/comm of your choice.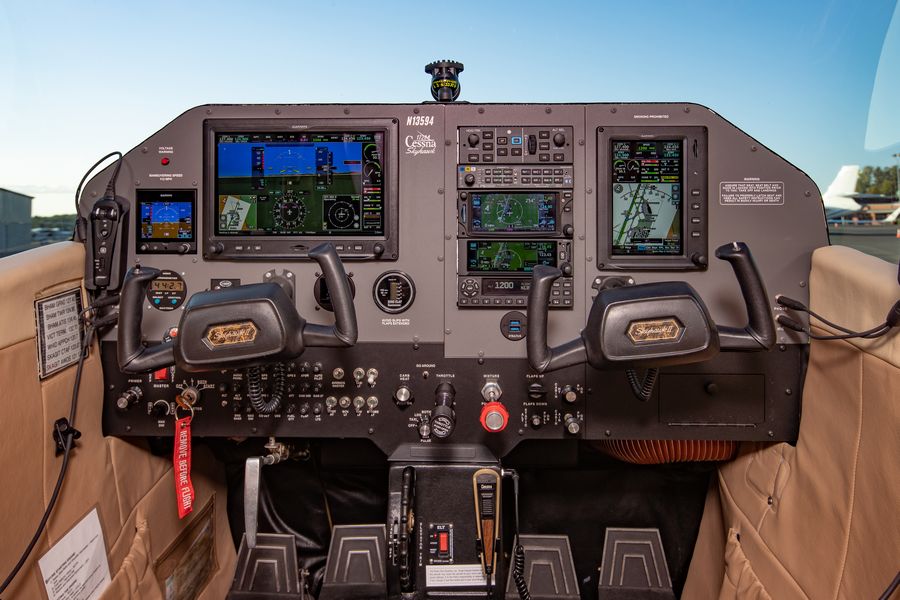 Like other STCs, of course you'll also get extensive installation instructions, including photos. Your shop can install it, put the paperwork in the logbook, and fly it away. Six Pack Aero also committed to supporting the STC for the long haul, which can be a challenge in the world of STCs, where the owners so often disappear years later and leave the product unsupported. "We are going to support this throughout their lifespan," Gibbs said. "We're supporting your airplane for the life of it, and with an STC, you'll be able to trace this back to us."
The introductory price $6,950 includes:
Replacement Stationary Panel
Instrument Panel Covers in the configuration you choose
Upper Skin Extension
Molded Glare Shield (eyebrow)
Detailed Instructions and Supporting Paperwork
Aircraft Spruce will be the primary distributor. The company welcomes inquiries from avionics shops around the country.
Six Pack Aero hopes to expand to 172 B, C, and D models eventually. "We've purchased a 182 fuselage, too," Gibbs said, though there would be no timeline on those.
MORE READING
About Dorothy, the Six Pack Aero plane, July 2021 issue, cessnaowner.org/jul21
Quentin Chambers panel upgrade, October 2021 issue, cessnaowner.org/oct21
All About Stationary Panels, by Elizabeth Gibbs, March 2022 issue, cessnaowner.org/mar22
Steve Compton plane restoration, three parts, July August September 2022 (visit the archive and click on each issue)
RESOURCES & LINKS
Six Pack Aero, sixpackaero.com
Command Aviation, Craig Scamehorn, A&P/IA, commandaviation.net
Aircraft Spruce, aircraftspruce.com