By Elizabeth Gibbs
As Cessna owners, we're always looking for ways to save a little money on the maintenance of our airplanes. That's why knowing the ins and outs of preventative maintenance can be handy and cost effective. Even those who have little to no mechanical aptitude can often find something on their airplane that they can do with no more than a screwdriver.
In Paul New's webinar on lubrication, he describes one of the ways that owners can help with a little preventative maintenance. The December 2022 Hangar Tip covered some of the lubrication products on the market. But, how do you know what type of lu­bricant to use on what parts? How often do you lubricate certain parts? New has a simple answer.
"All your system manuals include a lu­brication chart, usually in Section 2 for the legacy airplanes. Airplanes that are 1996 or newer use the 88-chapter sys­tem, so it's organized a little differently. Section 2 with the legacy airplanes will tell you all the places that need to be lubricated and what they need to be lu­bricated with."
Many Cessna service manuals can be found online for download, for purchase if you can find an old copy on eBay, or even possibly in the dusty old library your A&P mechanic may keep in the shop. The service manual for my 1971 Cessna 172 is just as New described, with Section 2 containing graphic depictions of the method of appli­cation, type, and frequency of lubrication for each part requiring lubrication. There are many options, such application by hand, grease gun, oil can, or syringe, and frequencies of 50, 100, 500, or 1,000 hours. These are just guidelines and are probably considered a minimum frequency.
Some of the items to look out for are nose gear torque links, pul­leys, bell cranks, hinges, rudder pedals, and flap mechanisms, just to name a few. Any moving part on the airplane likely needs some form of lubrication.
New also mentions a word of caution for owners to note. "If you perform preventative maintenance, that often requires a logbook entry. Lubricating does not, because you're not taking things apart. It's like washing an airplane."
So, if you plan to do a bit of work to make sure that the visible moving parts on your airplane remain properly lubricated and working well, take care not to dive too deeply into your airplane. Some preventative maintenance items do require logbook entries, especially if they involve taking anything apart to gain access.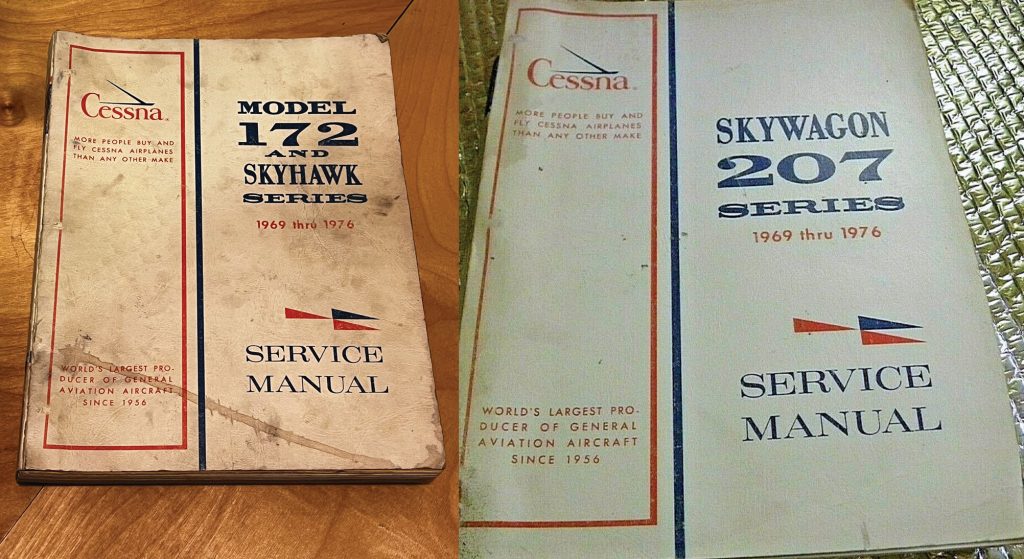 Elizabeth Gibbs (writer) and Lyle Jansma (photographer) are private pilots and coowners of a Cessna 172. When they're not flying above the beautiful Pacific Northwest, they are working hard designing instrument panels for other Cessna owners. To learn more about upgrading your instrument panel, visit sixpackaero.com.