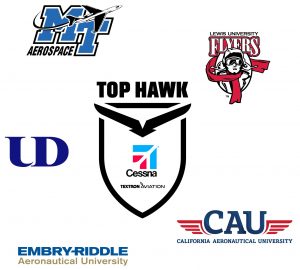 Textron Aviation Inc., a Textron Inc. (NYSE:TXT) company, announced it has selected the following universities for the 2018 Top Hawk program: Middle Tennessee State University, University of Dubuque, Lewis University, Embry-Riddle Aeronautical University – Prescott and California Aeronautical University. Each university will take delivery of a new, custom branded Cessna Skyhawk 172 to support flight training, university recruiting efforts and promotional activities throughout the year.
"As the Top Hawk program enters its fourth year, we're proud to build on a program that has allowed us to support general aviation and contribute to the enhancement of student pilot training with the renowned Skyhawk 172 platform," said Doug May, vice president, Piston Aircraft. "We are eager to begin collaborating with the universities selected for the 2018 Top Hawk program and continue to build relationships with the schools training the next generation of pilots."
Textron Aviation works with universities, training organizations and flight schools throughout the world, and the Top Hawk program plays a vital role in the initiative to support the advancement of general aviation and modernization of aircraft training fleets.
Garmin and Bose will be sponsoring the Top Hawk program again this year by providing several of their industry-leading products. Garmin will provide a G1000 NXi database subscription and a Garmin Pilot subscription, while Bose will provide two A20 Aviation Headsets for each Top Hawk aircraft.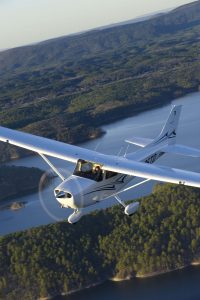 About the Cessna Skyhawk 172 – The Skyhawk platform is the world standard for pilot training and is renowned for offering the best combination of modern features, including the leading Garmin G1000 NXi avionics system with wireless connectivity, a standard Angle-of-Attack display system, and proven dependability. The aircraft's high-wing design enables superior flying characteristics ideally suited for pilot training. More Skyhawks have been delivered to customers around the world than any other type of aircraft, with more than 44,000 put into service.