In April, pilots flock to Lakeland, Florida, just like a flock of geese heading south. Lakeland and the Lakeland Linder Airport are the home of Sun 'N Fun, the annual spring break for pilots.
If you have never been, you do not know what you are missing. It hard to explain unless you have been to other events like it. It reminds me of a smaller and more relaxed AirVenture.
There are four big hangars filled with vendors, tents scattered around the grounds, and aircraft on display. There is a dedicated warbird section and even a sport and ultralight aircraft runway and display area. And of course, much more. People come from around the world to enjoy aviation. And the event has fantastic airshow performers like Michael Goulian and including military teams like the Thunderbirds and Blue Angels.
But one of the other things about Sun 'N fun is you can see a lot of cool planes and products. Some are established, well-known companies like Cessna and Piper, and others are new to the market.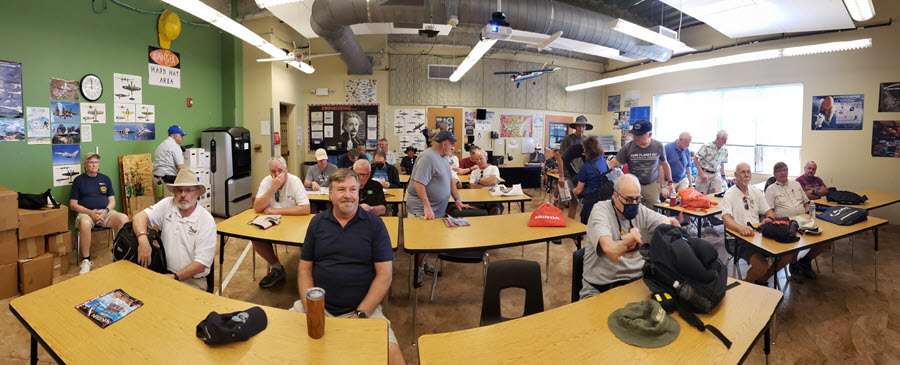 Additionally, there are informative workshops and forums happening every day. There's a wealth of knowledge available from experts in all areas of aviation, from how-to subjects and FAA regulations. It a great way to brush up on things you might have forgot or learn something new.
There are also a few things you learn after attending more than one Sun 'N Fun. I have been attending more years than I can remember. My planning starts in the early fall.
If you are flying in, make plans for where you will stay, early. On the airport or in a hotel. Hotels book up very quickly, at least the ones around Lakeland. You can always stay on the beach in St Petersburg, in Tampa, or Orlando, but your drive to the airshow can take an hour or more.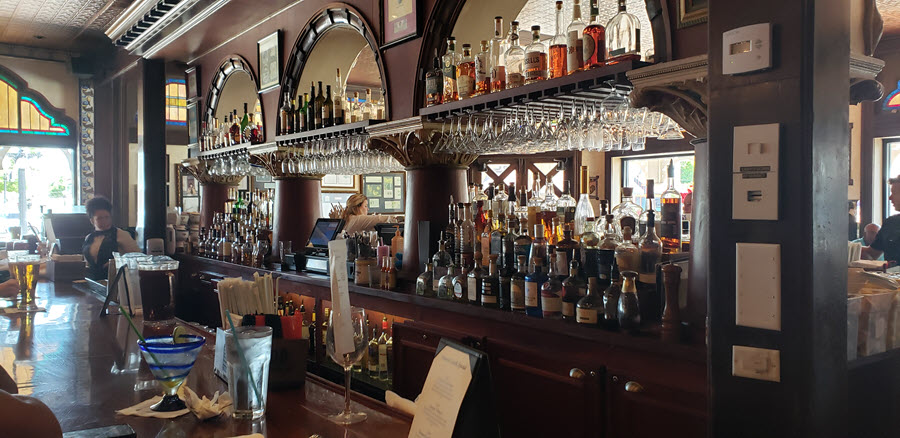 Which brings up transportation. Rent a car if you can. Some people like to spend all their time on the airshow grounds, which is OK, but there is more to do than just hang out at the airshow and eat airshow food. Lakeland has a number of big chain restaurants and hometown shops to visit.
Being a cigar fan, I found a great cigar bar in Lakeland called Cigar Life. I also took time off from the airport to head to the old historic district near Tampa called Ybor City. Great food, buildings, and of course cigars. I stopped at the JC Newman Cigar factory had the tour, and watched a cigar roller. They still make a few cigars (the American) in the states using all tobaccos grown in the United States. Even if you are not a cigar person, the Cuban food and coffee at the Columbia are worth the trip.
Lakeland is also the home to "Publics" grocery store chain. While driving to my hotel I drove by the "Publics" distribution center and was surprised to see a water tower shaped like a three-layer cake with colored candles on top. And not far from there was an original old-style drive-in theater, still in operation. Who knew?
A few things that caught my attention at Sun 'N Fun
This year is the 65th anniversary of the 182. Cessna had a paint scheme white, black and yellow and named the name "Astro", which was on display. Learn More
If you are a Piper Cub fan (but don't really want to fly a tailwheel aircraft) you should check out Cub Crafters' NX Cub. It's the fun flying of a Cub with a heavy-duty off-road tricycle landing gear.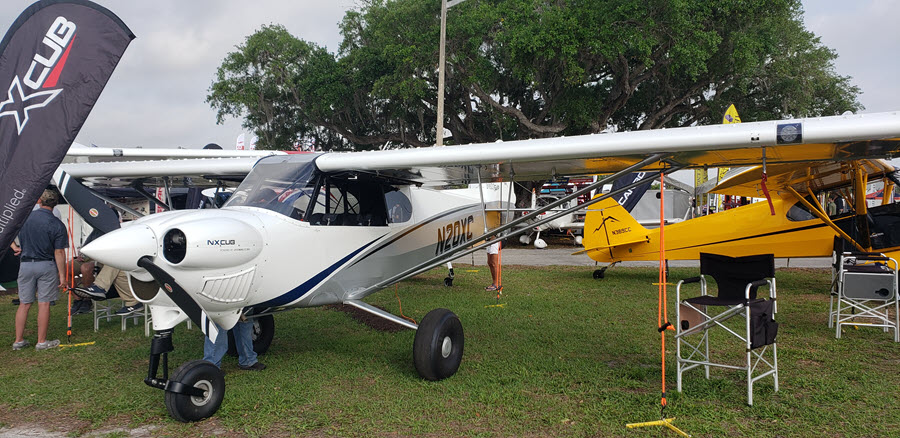 Looking for a way to block that sunshine from blinding you while flying, driving, or boating? Check out Slap Shades. They are attached with micro-suction cup technology. Can be used in all kinds of situations and in see through or blocking out tints.

Take your dog flying?  If you need oxygen so does your dog.  Check out Aerox Canine Oxygen masks. And don't forget ear protection for your four legged co-pilots.
The AirLite Digital Radio Receiver lets you monitor aircraft communication anytime you want. It's a tiny unit like an original iPod. Listen not only to aviation frequencies but also AM/FM broadcast radio.