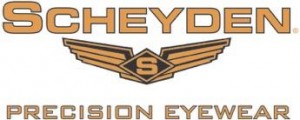 HUNTINGTON BEACH, CA – Scheyden Precision Eyewear – a leader in performance eyewear is proud to announce Hendrik Bütter as the winner of a Scheyden Steam Gauge Timepiece at the 2015 Gateway to Osh Fly-In.
The sweepstakes was held from the beginning of Monday, July 20th and went through Friday, July 24th. This particular sweepstakes was held for members traveling through GTO, of which these paying members also received a $100 off towards Scheyden coupon for traveling specifically with GTO.
In collaboration with Cessna Owner Magazine/Pipers Magazine, Gateway to Osh is a program designed to provide a convenient and affordable way to attend EAA Airventure at Oshkosh. Scheyden was excited at the opportunity to participate with such an outstanding event and organization that is adamant about get pilots and aviation enthusiasts to Oshkosh.
Bütter, an aviation enthusiast as well an avid airshow attendee, says he is "excited and said what a wonderful timepiece he received." The True Aviator Steam Gauge is the ultimate aviation tool for pilots featuring a compass, global airport identifiers/time zones, IFR timer and Aide Memoire bi-directional ATIS bezel.  This timepiece stands as a unique and sought after instrument while in the cockpit and paired with Scheyden Precision Eyewear is an unmatched combination.
Scheyden looks to continue its marketing efforts throughout the rest of the year by attending sport fishing events, PGA events, planning the 2016 Catalina Air Show and being the title sponsor of the 2015 Flying Aviation Expo presented by Scheyden, which will be held on October 15-17 in Palm Springs, CA.
Scheyden (SHAY-den) creates precision, handcrafted eyewear, watches, and luggage for individuals who demand nothing but the best. The Scheyden Precision Eyewear Collection is engineered to aerospace tolerances with the best materials available, and artisinally made in the small community of Fukui, Japan – renowned for producing some of the finest eyewear in the world.
For more information regarding Scheyden Precision Eyewear or to purchase products visit www.scheyden.com or call (800) 851-2758.  Get Social with @Scheyden on Facebook or Twitter.
For information on the Gateway to Oshkosh Fly-In, visit http://gto.aircraftownersgroup.com/.