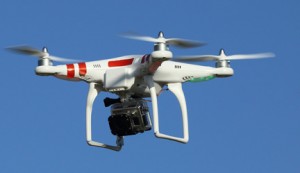 From FAA News & Updates – www.faa.gov
August 12– Pilot reports of unmanned aircraft have increased dramatically over the past year, from a total of 238 sightings in all of 2014, to more than 650 by August 9 of this year. The FAA wants to send out a clear message that operating drones around airplanes and helicopters is dangerous and illegal. Unauthorized operators may be subject to stiff fines and criminal charges, including possible jail time.
Pilots of a variety of different types of aircraft – including many large, commercial air carriers – reported spotting 16 unmanned aircraft in June of 2014, and 36 the following month. This year, 138 pilots reported seeing drones at altitudes of up to 10,000 feet during the month of June, and another 137 in July.
Meanwhile, firefighters battling wildfire blazes in the western part of the country have been forced to ground their operations on several occasions for safety reasons when they spotted one or more unmanned aircraft in their immediate vicinity.
The FAA will continue to work closely with industry partners through the "Know Before You Fly" campaign to educate unmanned aircraft users about where they can operate within the rules. The agency is also supporting the National Interagency Fire Center's "If You Fly, We Can't" efforts to help reduce interference with firefighting operations.
However, the FAA also is working closely with the law enforcement community to identify and investigate unauthorized unmanned aircraft operations. The FAA has levied civil penalties for a number of unauthorized flights in various parts of the country, and has dozens of open enforcement cases.
The FAA encourages the public to report unauthorized drone operations to local law enforcement and to help discourage this dangerous, illegal activity.