Rule will streamline approval of new technologies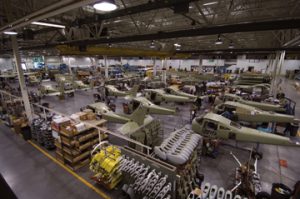 On December 16, 2016, the U.S. Department of Transportation's Federal Aviation Administration (FAA) issued a final rule that overhauls the airworthiness standards for small general aviation airplanes. This innovative rule will reduce the time it takes to move safety enhancing technologies for small airplanes into the marketplace and will also reduce costs for the aviation industry.
"Aviation manufacturing is our nation's top export and general aviation alone contributes approximately $80 billion and 400,000 jobs to our economy," said U.S. Transportation Secretary Anthony Foxx. "The FAA's rule replaces prescriptive design requirements with performance-based standards, which will reduce costs and leverage innovation without sacrificing safety."
FAA's new Part 23 rule establishes performance-based standards for airplanes that weigh less than 19,000 pounds with 19 or fewer seats and recognizes consensus-based compliance methods for specific designs and technologies. It also adds new certification standards to address general aviation loss of control accidents and in-flight icing conditions.
"The rule is a model of what we can accomplish for American competitiveness when government and industry work together and demonstrates that we can simultaneously enhance safety and reduce burdens on industry," said FAA Administrator Michael Huerta.
The rule responds to the FAA Modernization and Reform Act of 2012 and the Small Airplane Revitalization Act of 2013, which directed the FAA to streamline the approval of safety advancements for small general aviation aircraft. It also addresses recommendations from the FAA's 2013 Part 23 Reorganization Aviation Rulemaking Committee, which recommended a more streamlined approval process for safety equipment on small general aviation aircraft.
The new rule also promotes regulatory harmonization among the FAA's foreign partners, including the European Aviation Safety Agency (EASA), Transport Canada Civil Aviation (TCCA), and Brazil's Civil Aviation Authority (ANAC). This harmonization may help minimize costs for airplane and engine manufacturers and operators of affected equipment who seek certification to sell products globally.
The rule affects airplane manufacturers, engine manufacturers, and operators of affected equipment. To learn more from the FAA and industry about the benefits of streamlined certification, visit: http://bit.ly/Part23.
To read the complete FAA news release and access a PDF of the new Part 23 rule, visit http://bit.ly/Part23PDF.
Save