Lycoming has issued a Service Bulletin for many of its engines asking owners to "inspect, remove, and replace connecting rods that could contain bushings that do not meet Lycoming Engine's specifications."
Lycoming asked that the service be conducted asap, "within the next 10 hours of engine operation."
Here's a table showing the engine numbers and serial numbers impacted.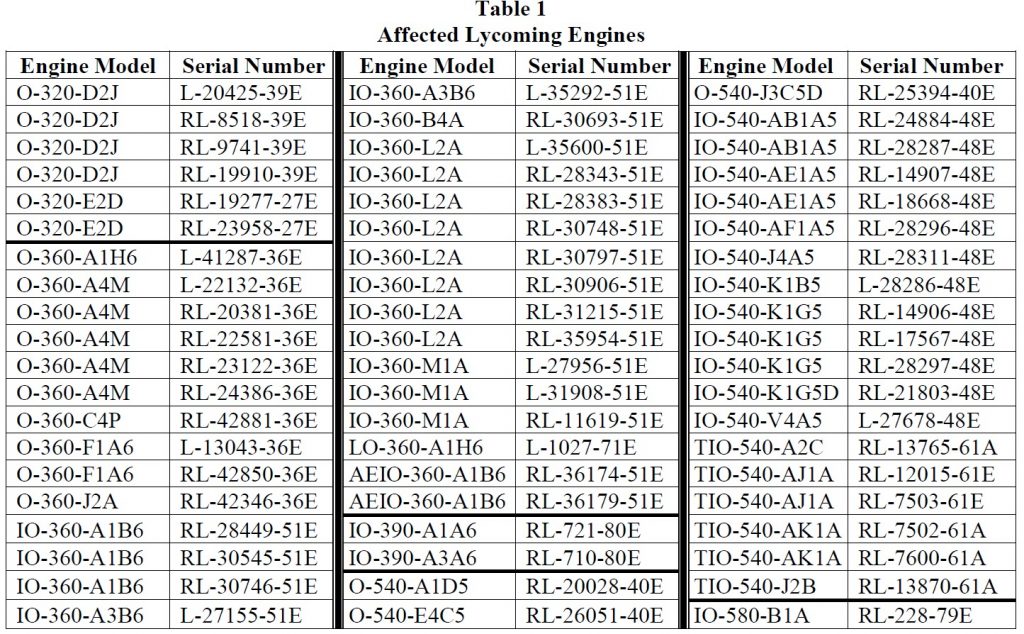 Required Action
Identify and quarantine affected engines (Table 1):
As you complete the remaining "Required Action" steps, complete the fillable form attached to this Service Bulletin.
Complete the "Connecting Rod Inspection" in this Service Bulletin on all affected engines in Table 1.
Complete this inspection on each cylinder, one at a time. Reinstall the cylinder and torque the cylinder base fasteners to the proper torque before moving on to the next cylinder.