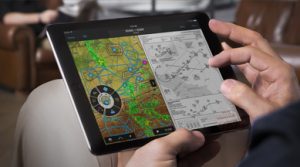 Cessna Aircraft Company announced that student pilots who sign up for the Cessna Flight Training System through the Cessna Pilot Center network will receive a one-year Garmin Pilot subscription. The Garmin Pilot app allows pilots to plan, file, fly and log flights using their Apple or Android tablets and smartphones.
"The Cessna Flight Training System has always provided industry-leading technologies to support the next generation of pilots, from ground to sky. Cessna Pilot Center students learn to fly in the world's leading flight trainer, the Cessna Skyhawk, and now students will also have access to a premium, feature-rich application backed by Garmin's decades of navigation experience," said Doug May, vice president, Piston Aircraft. "Using the latest technology simplifies the job of a pilot and makes learning more intuitive. We're thrilled to partner with Garmin to bring this technology to the Cessna Pilot Center network."
Garmin Pilot incorporates the most comprehensive suite of casino online slots tools designed specifically for general aviation and corporate pilots. Flight planning, charts, interactive maps, weather briefing resources and navigation capabilities are all included. The app's intuitive interface mirrors those on the newest Garmin touchscreen avionics so pilots can go seamlessly from preflight to inflight.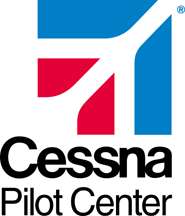 About the Cessna Pilot Center network – More pilots come to Cessna Pilot Centers to get their wings than any other flight school. The network has been in place for 46 years and includes more than 150 flight schools worldwide. The network continues to expand and find new partnerships and opportunities to better support the network and the flight training community. Cessna Pilot Centers use the Cessna Flight Training System, a comprehensive, proven flight-training program that produces competent, prepared and confident new pilots about 30 percent faster than the national average. Visit Cessna.com to locate any Cessna Pilot Center worldwide.