Press Release
IRVING, TEXAS, January 19, 2021 – FreeFlight Systems, a NextGen aviation leader specializing in avionics design, development, and manufacturing, today announced that their Datalink ADS-B Solution has received Approved Model List Supplemental Type Certificate (AML-STC) approval covering over 400 FAA Part 23 aircraft airframes for OEMs including Beechcraft, Cessna, Cirrus, Piper, and more.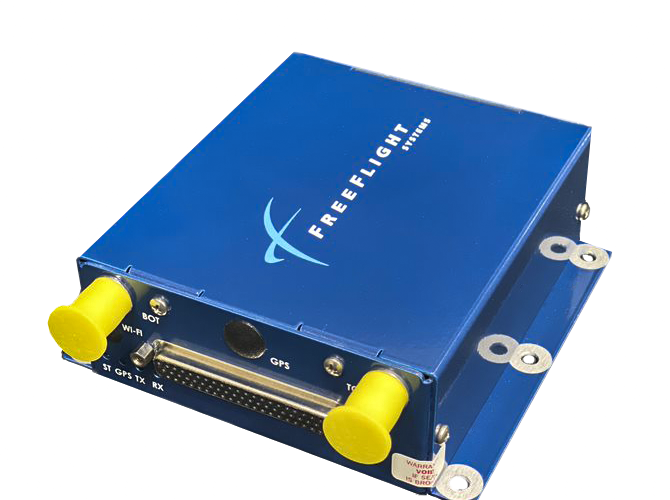 The Datalink ADS-B system, available in both receiver and transceiver options, has received five certifications for ADS-B; transmission on the 978 UAT frequency, receiving flight information broadcast services (FIS-B), receiving and processing aircraft surveillance application systems, receiving traffic information systems broadcasting (TIS-B) and global positioning systems. The unit interfaces with Traffic Alert System (TAS) and Traffic Collision Avoidance System (TCAS), and supports Ethernet, RS-232, and ARINC 429 data interfaces.
The robust and reliable solution is designed to interface with a broad range of aircraft avionics and tablet applications, and also provides a flexible option for upgrading technologies and displays. FreeFlight Systems' latest ADS-B device is a powerful addition to its extensive list of avionic systems and technologies.
"This is exciting news for our customers," mentioned Ashley Ring, VP Sales and Marketing of FreeFlight Systems. "Many of our customers already flying with our RANGR series can upgrade to the new Datalink ADS-B transceiver to improve their situational awareness."
For customers utilizing the RANGR series, FreeFlight Systems is currently offering a $2500 trade-in to upgrade to the new Datalink Transceiver. For more information about FreeFlight Systems' Datalink ADS-B Solutions, please visit go.freeflightsystems.com/datalink or contact sales@freeflightsystems.com.