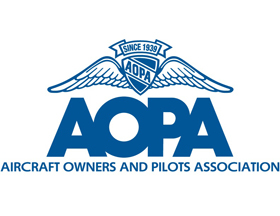 FREDERICK, MD – The Aircraft Owners and Pilots Association (AOPA) is standing firm in its opposition to user fees as FAA reauthorization legislation moves to the full House. The legislation passed out of the House Transportation and Infrastructure (T&I) Committee on a 32 to 26 vote following a marathon markup Feb. 11.
"We're profoundly disappointed that user fees are still part of this legislation," said AOPA President Mark Baker. "AOPA simply won't accept user fees in any form on any segment of general aviation. And while there are some very positive provisions for GA in this proposal, user fees are a non-starter for us."
Following an amendment, H.R. 4441, also known as the AIRR Act, would exempt Part 135 charter operations in Alaska and Hawaii from user fees, but operators in other states will still be subject to the charges—a situation unacceptable to AOPA.
"User fees are an all or nothing proposition as far as we're concerned," Baker said. "This isn't over. We're going to keep fighting to protect every segment of general aviation in every state from user fees when this legislation goes to the full House."
AOPA will continue to work with general aviation advocates to defeat user fees.
ABOUT AOPA – Since 1939, AOPA has protected the freedom to fly by creating an environment that gives people of all ages the opportunity to enjoy aviation and all it has to offer. As the world's largest community of pilots and aviation enthusiasts with representatives based in Frederick, Md., Washington, D.C., Wichita, Kans., and seven regions across the United States, AOPA's events, initiatives, and services bring current and future pilots together and make aviation more accessible to everyone. To learn more, visit www.aopa.org.