Courtesy of Elizabeth A Tennyson | Senior Director of Communications, AOPA – www.aopa.org
According to a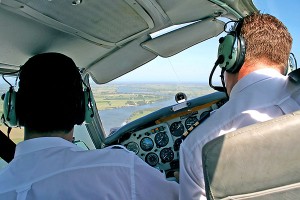 n Aircraft Owners and Pilots Association (AOPA) report, the FAA has published a final rule changing the way student pilot certificates will be issued and withdrawing plans to require photos on all pilot certificates, a proposal AOPA vigorously opposed.
Under the new "Student Pilot Application Requirements," published in the Federal Register Jan. 12, aviation medical examiners (AMEs) will no longer issue student pilot certificates. Future applicants will need to go through designated pilot examiners, FAA inspectors, airman certificate representatives from a Part 141 flight school, or flight instructors. Those representatives will accept and process applications (primarily through the FAA's Integrated Airman Certification and Rating Application system) but not issue the certificates, which will be plastic, similar to other airmen certificates.
The changes, which will prevent flight students from applying for and receiving their certificate on the same day, grew out of a Congressional requirement that all pilot certificate applicants be screened by the TSA before being issued a certificate. The FAA estimates it will take up to three weeks from the time a student applies for a certificate until it is issued.
Unlike current student pilot certificates, the new certificates will not expire. And CFIs will no longer have to endorse the certificate itself, instead putting the endorsement in the student's logbook.
The new rule takes effect April 1, but student pilots who have been issued paper certificates before that date will be allowed to continue to use them until they expire.
"We'll continue to monitor the implementation of this new rule to make sure the FAA is issuing student pilot certificates promptly," said Justin Barkowski, AOPA director of regulatory affairs. "We don't want this requirement to unnecessarily delay students from soloing or completing their flight training."
The rule has its roots in the 2004 Intelligence Reform and Terrorism Prevention Act and an initial notice of proposed rulemaking published in 2010.
AOPA has been engaged throughout the process to ensure that the requirements would not be excessively costly or onerous. The association strongly opposed a requirement to put a photo on all pilot certificates, urged the agency to reduce turnaround times for issuing student certificates, and opposed a plan to charge $22 for the issuance or renewal of a pilot certificate. The FAA has said it will address charges for pilot certificates separately.
To view or download a PDF of the FAA ruling, visit www.faa.org and search ""Student Pilot Application Requirements."