CD-100 Series Upwards – Significantly Lower Operational Cost
Continental Motors Group, an AVIC International Holding Corporation company, raised the TBR (time between replacement) of its Diesel CD-100 series engines to 2,100 hours. This lifetime increase affects all CD-135 and CD-155 engines manufactured since December 1, 2015, incorporating revision status 2 design changes.
Continental continues to invest in research, development and production quality enhancements, said Jürgen Schwarz, EVP Engineering of CMG: "The continuous improvement of the engine design, based on the evidence and experience of 5 million flight hours, results in lower cost of ownership and operation. This significant TBR increase shows Continental delivering for our OEM partners and to all our customers."
The lifetime extension was possible due to several design improvements engineered in the last two years. Through key improvements, continuous testing and field experience, both the CD-135 and CD-155 are now rated to a TBR of 2,100 hours. The TBR of the CD-155 increases from 1,200 hours to 2,100 hours, the CD-135 from 1,500 to 2,100 hours. In addition, the gearbox and timing chain will be rated for 1,200 hours once EASA issues the final paperwork for these components.
The CD-100 family of compression ignition engines are extensively used in bitcoin usa casino flight schools around the world and have been chosen by OEMs such as Cessna Aircraft (Cessna 172 JTA Skyhawk), Diamond Aircraft (DA 40 and DA42), Glasair (Sportsman), Mooney Aircraft (M10), Piper Aircraft (Archer DX) and Robin New Aircraft. Retrofit kits for many popular airframes are also available.
More information can be found at www.continentalmotors.aero.
Continental and Aviall Sign Master Distributor Contract

Continental also announced that it has partnered with Aviall as its domestic and international Master Distributor for aftermarket parts, effective immediately. Aviall will from today be responsible for providing Continental Motors gasoline engine spare parts. Diesel parts will be added in Phase II at a later date.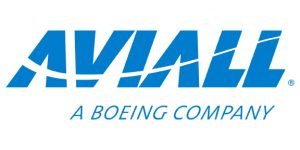 "Continental Motors strives to enhance customer experience and improve customer satisfaction. Aftermarket parts availability was one of the areas where we saw room for improvement," says Robert Boggan, Vice President Sales, Marketing and Customer Service, Continental Motors Group. "By partnering with Aviall, we benefit from their experience in supplying parts from stocking locations worldwide, and expect a much smoother process going forward."
Aviall, a Boeing company, has a network of 40 customer service centers located around the world. More than 230 dedicated global team members provide sales and support across the aviation industry. Eric Strafel, Aviall President and CEO, said of the new partnership: "We are pleased to add Continental Motors' products to our market basket, and to continue the strong relationship our companies have enjoyed. We have invested tremendously in our infrastructure to provide exceptional customer service and to consistently deliver the right part, at the right time. Our agreement with Continental Motors will allow us to strategically expand upon these capabilities in the General and Business Aviation marketplace, and deliver on bringing valued products and services to even more customers."
Aviall has committed to immediately increase its stock of Continental parts across the globe to ensure immediate delivery to customers worldwide. This commitment includes stocking and supplying Continental's line of FAA approved Lycoming parts, Titan experimental and certified parts. Furthermore, Aviall has pledged to meet industry-leading rates of stocking, fulfillment and shipment accuracy.
Effective April 20, all Continental parts, Continental FAA-approved parts for Lycoming engines, and Titan experimental parts can be ordered from Aviall (www.aviall.com).