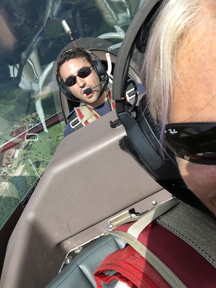 SimCom Training Aviation is pleased to announce that they have partnered with Patty Wagstaff Aviation Safety, to provide high quality Upset Prevention and Recovery Training (UPRTA). SimCom, through its partnership with Patty Wagstaff Aviation Safety, will now be able to add another layer of safety training for its customers.
The UPRTA training will give pilots the skills needed to handle any upset situation that presents itself. It will instill more confidence and will help pilots gain more enjoyment from their flying.
"Demand for in-aircraft UPRTA is rising and we are proud to partner with Patty Wagstaff Aviation Safety, as the logical choice based on her knowledge and exceptional reputation in the industry," said John Warnk, Lee Vista Training Center Manager.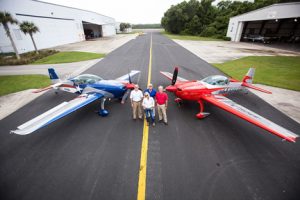 "For pilots of any skill level, this is the right thing to do," said Patty Wagstaff, whose career of flying in extreme attitudes spans more than three decades. She added, "This training helps pilots become more professional and ultimately safer. We are excited about partnering with SIMCOM, the perfect choice to support this unique training as a leader in the training and safety industry."
For more information, call (407)275-1050 or (800)272-0211 or visit www.simulator.com.