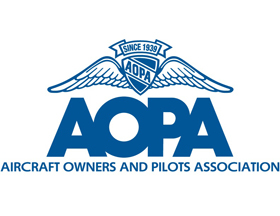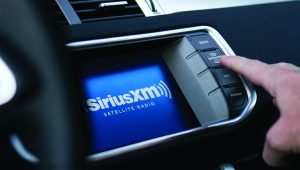 The Aircraft Owners and Pilots Association (AOPA) and SiriusXM announced a new agreement that will support AOPA Air Safety Institute programs and feature SiriusXM Aviation services in the AOPA You Can Fly Ambassador Program that educates and engages pilots in order to build a stronger, more vibrant pilot community.
AOPA is the world's largest aviation community representing more than 320,000 active members, including over two-thirds of all private pilots in the United States.
"AOPA is thrilled to be collaborating with SiriusXM," said AOPA Senior Vice President of Marketing Jiri Marousek. "We believe their detailed in-flight weather information will enhance pilot safety and situational awareness whether the pilot is on the ramp pre-flight, at 1,500 feet, or FL450."
SiriusXM offers pilots and their passengers superior aviation weather and information services. Delivered to the cockpit by satellite, SiriusXM weather has no altitude or line of sight restrictions and is available throughout the continental United States as well as many parts of Canada. SiriusXM Aviation weather and audio is available on select Garmin receivers and displays, on the Garmin Pilot app, and on the ForeFlight app. Pilots subscribing to SiriusXM Aviation services can also add SiriusXM's audio entertainment channels at a discounted rate, giving them access to commercial free music, plus live sports, news, talk, comedy and more while flying.
"We are very pleased to work with AOPA – an organization that is clearly respected by pilots nationwide – and support their important efforts to help pilots fly safely and make informed decisions," said Dave Wasby, Vice President, Aviation, Marine, and Music for Business for SiriusXM. "This agreement will help more pilots learn about the value of our aviation services, which provide the best graphical weather information available from wheels up to wheels down."
AOPA members will benefit from SiriusXM's support of AOPA Air Safety Institute (ASI) seminars, which qualify as the ground portion of the FAA WINGS program. ASI conducts roughly 200 free live safety seminars across the country each year, which cover important and relevant safety topics such as aeronautical decision making, GPS operations, fuel management, IFR operations, takeoffs and landings, navigation charts and weather. Pilots who attend these presentations are taught by an experienced group of instructors how to avoid the most common types of accidents.
SiriusXM will also showcase its satellite weather service in the aircraft flown by AOPA's You Can Fly Ambassadors. You Can Fly Ambassadors visit airports nationwide to meet with flight schools and flying clubs and host educational seminars, bringing AOPA's resources directly to the pilot community with the aim of making flying more accessible, affordable, and enjoyable.
Visit www.aopa.org/siriusxm for more info.
About AOPA – Since 1939, AOPA has protected the freedom to fly for thousands of pilots, aircraft owners and aviation enthusiasts. AOPA is the world's largest aviation member association. With representatives based in Frederick, Md., Washington, D.C., and seven regions across the United States, AOPA provides member services that range from advocacy at the federal, state, and local levels to legal services, flight planning products, safety programs and award-winning media. To learn more, visit www.aopa.org.
About SiriusXM – Sirius XM Holdings Inc. (NASDAQ: SIRI) is the world's largest radio company measured by revenue and has approximately 32.7 million subscribers. SiriusXM creates and offers commercial-free music; premier sports talk and live events; comedy; news; exclusive talk and entertainment, and a wide-range of Latin music, sports and talk programming. SiriusXM is available in vehicles from every major car company and on smartphones and other connected devices as well as online at siriusxm.com. SiriusXM radios and accessories are available from retailers nationwide and online at SiriusXM. SiriusXM also provides premium traffic, weather, data and information services for subscribers through SiriusXM Traffic™, SiriusXM Travel Link, NavTraffic®, NavWeather™. SiriusXM delivers weather, data and information services to aircraft and boats through SiriusXM Aviation™ and SiriusXM Marine™. In addition, SiriusXM Music for Business provides commercial-free music to a variety of businesses. SiriusXM holds a minority interest in SiriusXM Canada which has approximately 2.8 million subscribers. SiriusXM is also a leading provider of connected vehicles services, giving customers access to a suite of safety, security, and convenience services including automatic crash notification, stolen vehicle recovery assistance, enhanced roadside assistance and turn-by-turn navigation.