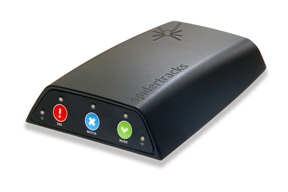 The Spider S6 Portable Global Tracking Solution is now available at Aircraft Spruce! GPS and Iridium antennas are integrated so no external aerials are required. The Spider S6 provides Iridium Satellite Network that will give global coverage in real time by 66 low earth orbit satellites that will send information within 5 seconds. The Spider S6 will send an SOS message after 15 minutes of no communication if power is lost. Your aircraft can now alert you to changes in altitude and send position updates in real time!
For more information, please contact Aircraft Spruce at 1-877-477-7823 or 951-372-9555, and reference part number 11-13791
Aircraft Spruce's complete product line is available at www.aircraftspruce.com.  Request your complimentary copy of the company's free 1000+ page catalog (available in print, CD, or PDF formats).