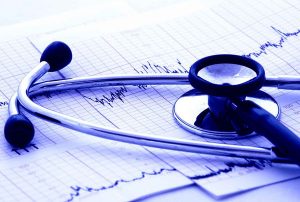 President signs FAA funding bill that includes aeromedical reform language
A huge number of aviators will now be free from many of the expenses and hassles of the current FAA medical certification system under legislation signed July 15 by President Obama that reforms that system. The provision was included in an FAA funding extension that replaces a short-term funding measure that expired July 15.
"It's important to celebrate this moment, which has been a long time coming and resulted from an incredible amount of work over the past five years," said Jack J. Pelton, EAA CEO/Chairman. "EAA was a leader in getting this done because it was the right thing to do for members, working in cooperation with fellow aviation organizations, congressional leaders, and others to persistently pursue this path against many challenges. This win is for everyone who loves recreational flight."
The aeromedical reform was indicated as a top advocacy priority for EAA members for a number of years, and led to EAA and AOPA initially petitioning the FAA for changes in the third-class medical certification process. The goal was to reduce the unnecessary regulatory and expense barriers that pushed aviators out of recreational flying and kept potential pilots from engaging in aviation. This new law, which will fully take effect within the next 12 months, surpasses the initial petition request by including more pilots and aircraft.
For details of the new provision, its timeline, and what it means for pilots, as well as a list of Frequently Asked Questions, visit the EAA website.
Industry reaction
"We did it together! Medical reforms are now the law, and that's a big win for general aviation. It has taken years of commitment and hard work to make these reforms a reality. AOPA and EAA started the current reform effort back in 2012 when we petitioned the FAA for a medical exemption but the terms of that petition were much more limited than what pilots will get under the new reform law.
This is something our entire community can get excited about. The reforms are now law and that means we're in the home stretch when it comes to getting more pilots flying without compelling them to repeatedly go through the expensive and burdensome medical certification process. But there's more work to do to ensure that the law is translated into regulations that make sense and work in the real world."
~ AOPA President Mark Baker
"Time and again the Senate has voted to pass the Pilot's Bill of Rights 2, showing the strong bipartisan support there is among my colleagues for the general aviation community and specifically for reforming onerous third-class medical regulations. Now we have finally accomplished this goal with third-class medical reform included in the FAA extension that has successfully passed both chambers and [was] signed into law by the president. This is a huge win for general aviation and will ensure that GA pilots across the country are not overburdened by existing medical certification regulations. I am grateful for the strong and consistent voice of EAA members who shared why third-class medical reform is necessary. I want to thank Jack Pelton, CEO/chairman of the Experimental Aircraft Association, and his team for their leadership and support from the beginning and all their work to educate my colleagues in Congress on issues that affect pilots."
~ Sen. Jim Inhofe (R-Oklahoma)
"This FAA extension is a win for general aviation. With provisions on third-class medical reform and tower marking requirements that improve safety for aviators, we can begin to fix some of our industry's most pressing challenges. With that said, we must press forward to address some policies not included in this bill, such as lengthening the time frame of aircraft registration, repealing statutory flight restrictions at sports stadiums near air shows, and permanently killing the threat of FAA fees for ATC services at air shows like Oshkosh and Sun 'n Fun."
 ~ Rep. Sam Graves (R-Missouri)
"I have truly appreciated working with Jack Pelton and the staff at EAA to ensure that all aviators can fly without burdensome bureaucratic mandates. As we work towards a long-term FAA bill next year, I look forward to continuing to work with EAA to protect the rights of all pilots."
~ Rep. Todd Rokita (R-Indiana)
Save