Steve Compton's Project Plane Is Made Like New
By Elizabeth Gibbs
The wheels of fate began to turn in fall 2020 as three Pacific Northwest pilots came together in a team effort to bring some life back to an old airplane.
The airplane in question was then known as N1965V, a 1974 Cessna 172M. For much of the past few decades, 65V had been a staple at Bellingham International Airport and was listed in the logbooks of many local pilots. Then the flight school that owned the plane shut down after many years and it was sold to new owners.
As the airplane sat outside for quite some time, weather and time took a toll. Eventually, the then-owners knew they needed to get it flying again before it was too far gone. Some work was done at that time to make the plane airworthy so that it could pass a pre-buy as a flying aircraft and head to a new home.
Before being listed as for sale, the first of our three players knew the owners and was offered the opportunity to purchase the airplane as part of a package deal. Quentin Chambers purchased 65V and a hangar to put her in. The hangar was the biggest draw of the package, but he also saw the opportunity to breathe some new life into a little piece of local history. He knew that he could take the restoration a little further in the form of some cosmetic updates as well.
This article has been made free to all website visitors. The future installments will not be free. Join today.
Phase 2: A Panel Idea
Chambers brought the project to his friend Lyle Jansma, who also owns a 172 that he has thoroughly restored and flown for several years. His skill and knowledge of 172s would be a valuable asset to the project, and the timing was perfect. He was just getting ready to test a new idea for a stationary panel structure for legacy 172 planes, a design that would allow for installation of 10-inch glass cockpit displays without reducing structural integrity.
Chambers hoped to have the conversion done in his own 172M, which he was in the process of planning upgrades for. The purchase of 65V allowed for testing and a proof of concept before moving on to installing in his own airplane. It also meant that with the new stationary panel, 65V would have the ability to be upgraded to newer, more modern avionics for many years to come.
The project would be a huge undertaking, but with each of them possessing a unique skillset, they partnered with Command Aviation — the local maintenance shop — to complete the project under the supervision of their crew of A&P mechanics.
Starting With Paint
The original plan was to spruce her up with new paint, install the stationary panel upgrade, and get her flying again for an entry-level buyer. However, knowing that a potential buyer might want interior or avionics upgrades anyway, a quick Facebook post was made offering the opportunity for someone to buy into the project at an early stage.
The third player in our story, Steve Compton, was the first to respond. After decades of life getting in the way, Steve had rekindled his love of aviation only a few years earlier. After completing his instrument rating, he decided it was time for an aircraft of his own. Six months into his search, he spotted that post online.
Intrigued by the idea of inspecting the airplane before, during, and after restoration, as well as the opportunity to choose the finishes and upgrades, Steve, his wife Mary, and their A&P friend Dixon Smith made the trek from southeast Washington to northwest Washington to check out the project in the early stages.
"We were going to have a once-in-a-lifetime opportunity to get a practically new aircraft," Steve said. "Not only that but we were in on the ground floor and could have a say on what goes back on during reassembly."
Truly a one-in-a-lifetime opportunity, a deal was made, and the hard work began.
Recommended: On a computer, click on a photo for a popup slideshow. On a smaller mobile device, often the photos look better if you don't click on them and just browse through.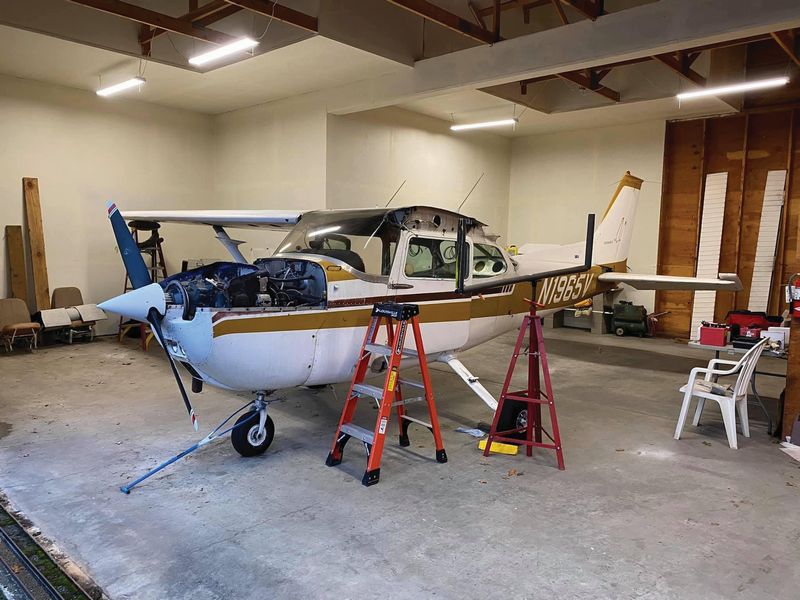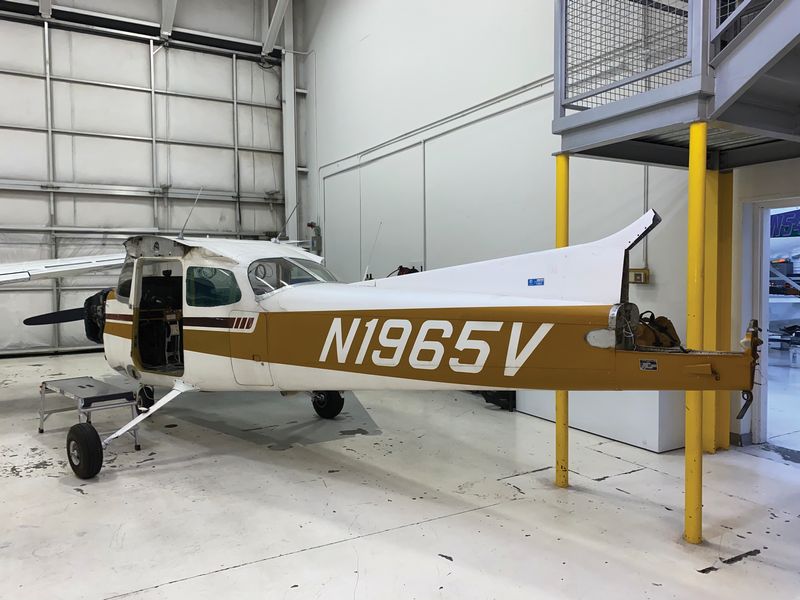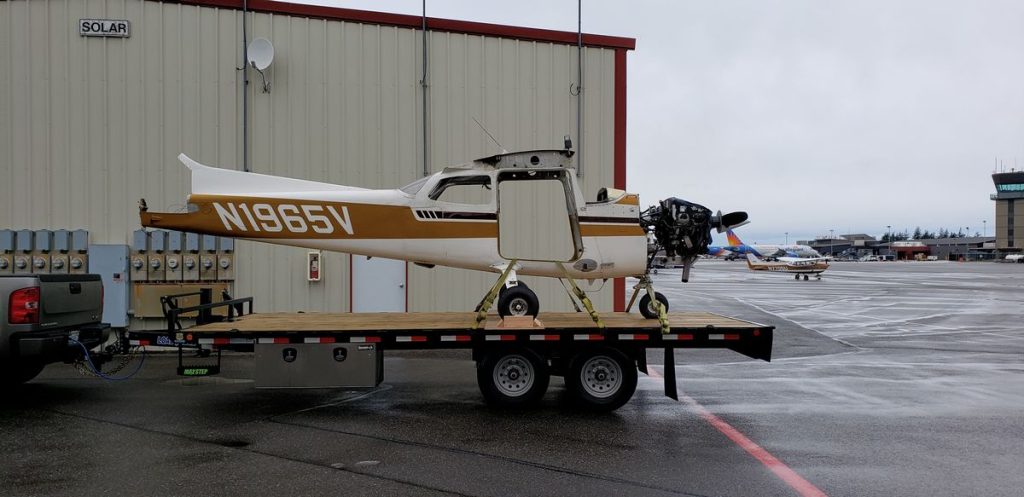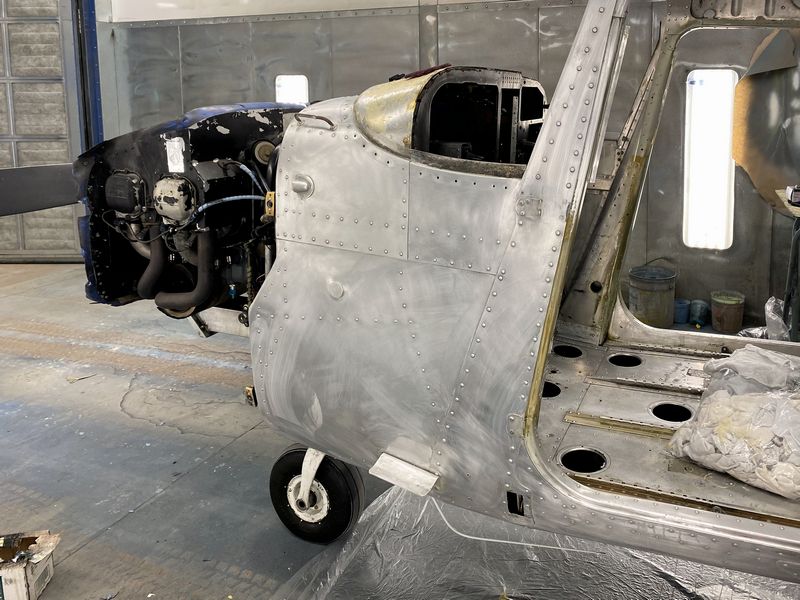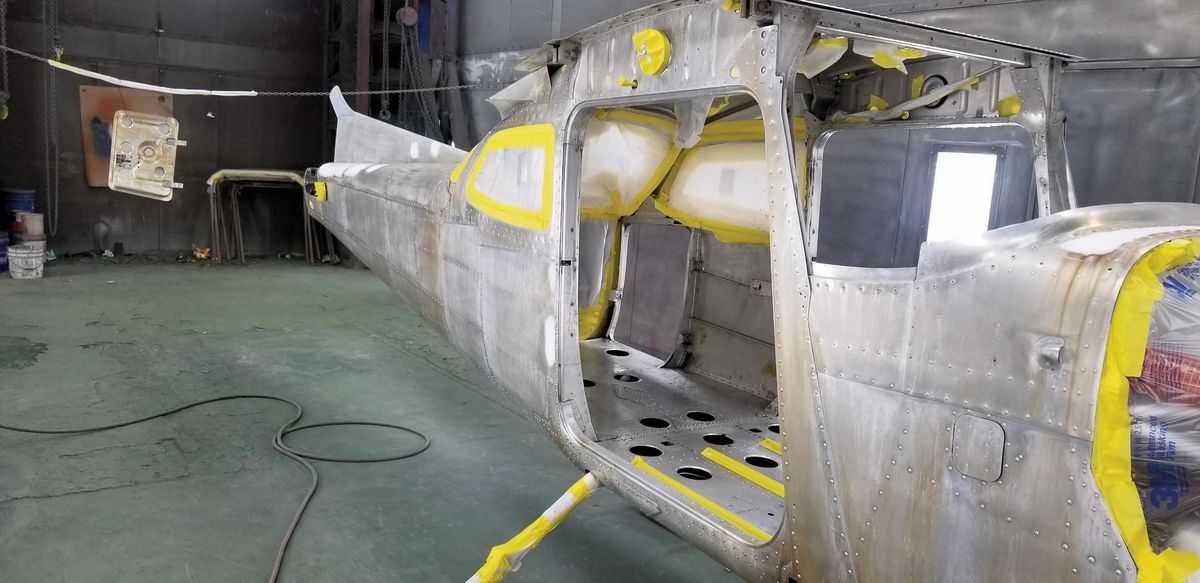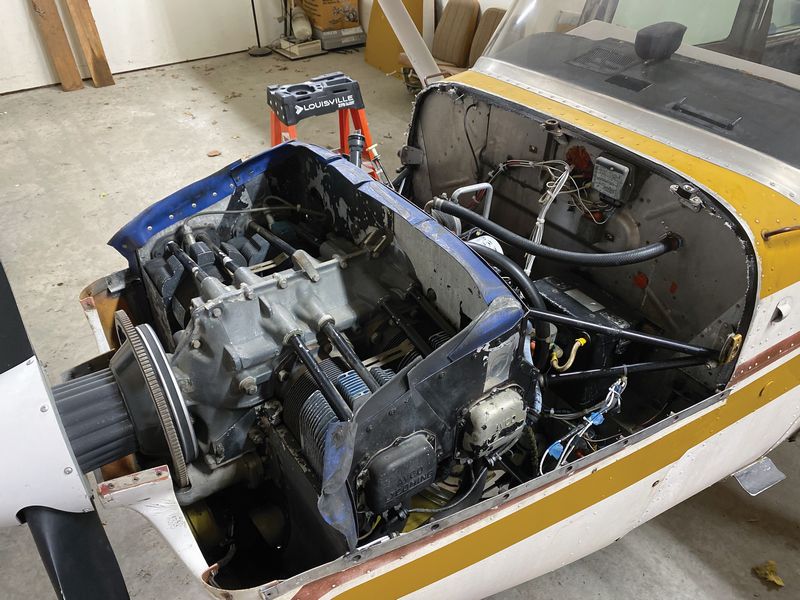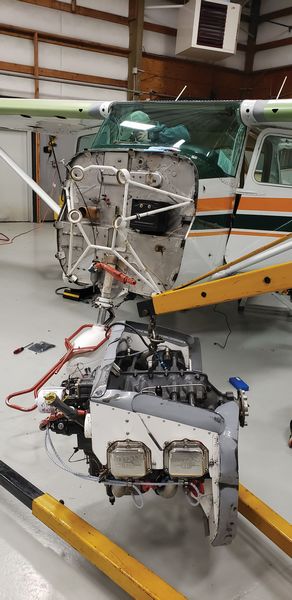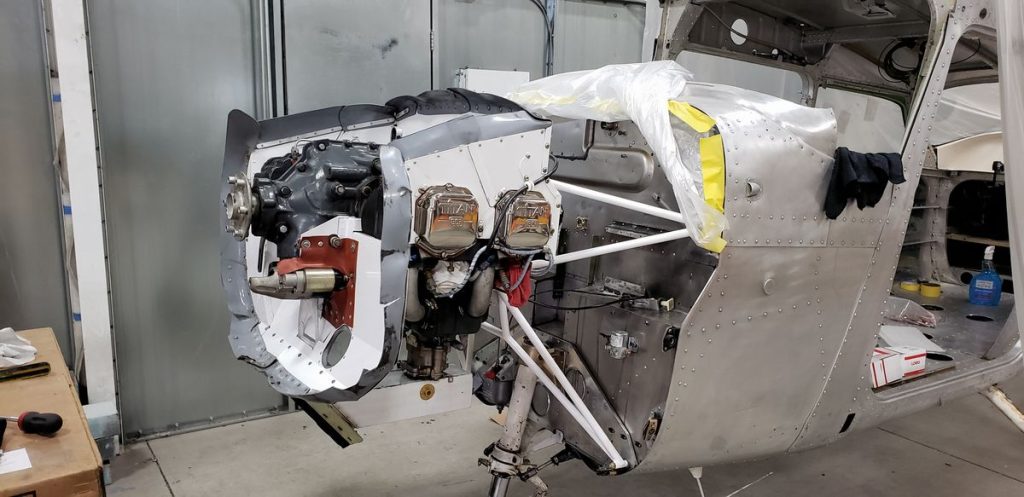 The above photos and captions were in the magazine. Below is a web-only batch of bonus photos. Like above, we recommend clicking on a photo to create a popup slideshow.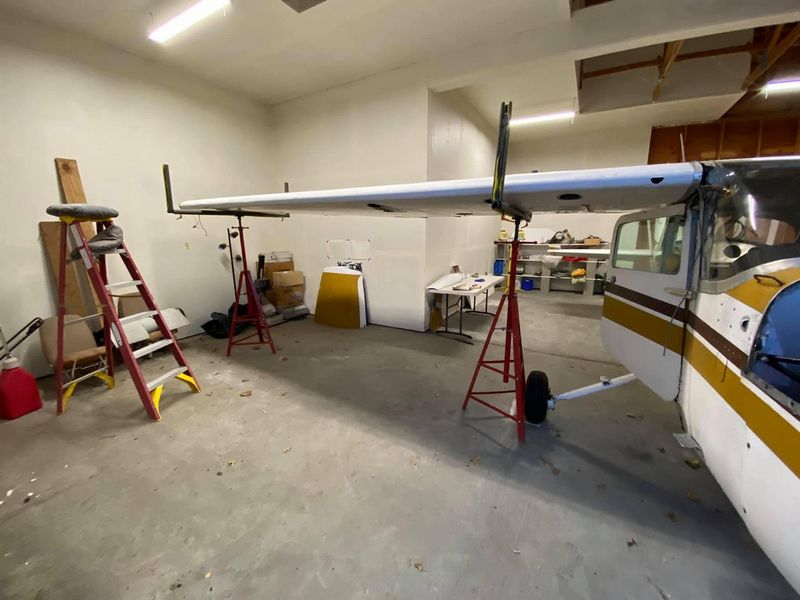 Coming next month, Restoration Part 2, Panel.
This article has been made free to all website visitors. The future installments will not be free. Join today.