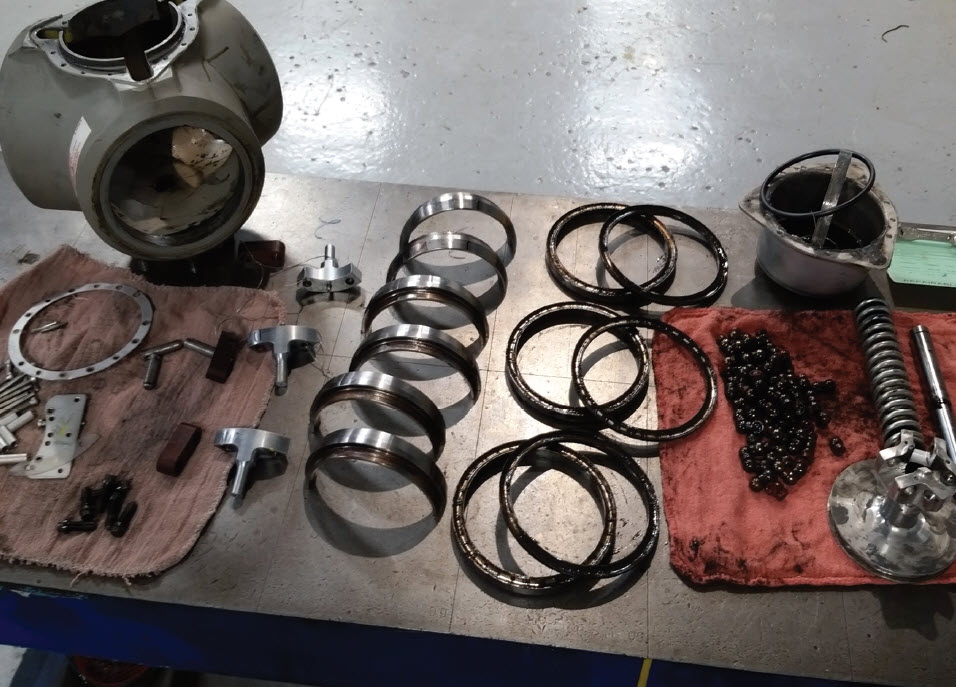 By Jim Cavanagh
A member wrote in and sent pictures to our forum, showing a cancerous growth on his prop blade and what appeared to be a crack emanating through the blade for a couple of inches. By the time the discussion was over, it was a learning moment: When it comes to several areas of our planes, we shouldn't try to fix them ourselves, and the propeller is often one of those areas.
Naturally, there was a flood of opinion, and Joe Mayer, Chief Inspector for Aircraft Propeller Service (www.aircraftpropeller.com, APS) provided the light that was needed in the fog.
The picture showed a bubbling, scabby-looking blotch on the prop blade. The owner took pics and there is a definite suggestion of a crack emanating from the bubbly area. Corrosion was obviously the culprit and could only happen if water had been introduced beneath the paint on an untreated or improperly painted surface. Perhaps there was a fingerprint under the primer. We'll never know. Somehow moisture got in direct contact with the aluminum for a period of time.
Stripped and polished
The local A&P was called in and – after stripping, cleaning, and a dye penetrant test – found that the damage was confined to the corrosion, and the crack was just in the paint. I have seen this before when a non-prop paint was used.
The lessons learned here could save some lives. I have been writing about propellers for nearly 40 years and have picked up some valuable tidbits from prop manufacturers, repair stations, and engineers who design them. I have also been in the EAA since the '70s and totally understand the builder mindset, so all pilots should take this as constructive and really think about it.
There is a reason there are propeller repairmen. They are not airframe or power plant mechanics. There is a reason and the FAA and military know this.

Joe Mayer, propeller repairman
A stripped and polished propeller, no matter how good it looks, is doomed to corrosion, erosion, and (if ignored) will have a limited life. Props have to be protected from moisture and, to a degree, from other objects. Bug shells can be brutal on a prop! Sensenich uses 2025-T6 aluminum for props because it is very durable, lightweight and strong – many constant speed props, hubs, and blades are 7075. Pure aluminum would be much more resistant to corrosion but would lack the characteristics that would allow it to retain its shape both static and in use – and to last for literally decades.
If you have a preference for unpainted props, you need to understand that function is more important than form in this case. Cessna Owner Organization forum moderator Scott Sherer learned this when he bought his new-to-him used plane a year ago. It came with an unpainted propeller, but it didn't stay that way for long, thanks to our organization's A&P.
"Among my eight airplanes, I've never had one with an unpainted prop, until I traded my Piper Seneca for my Arrow last March," Sherer said. "The Arrow came with an unpainted prop (see Before photo above). I didn't find it attractive, but it never occurred to me that it could be dangerous, too, in its unpainted state.
"Shortly after I purchased it our association A&P, Erich Rempert, pushed me into painting it as soon as possible. It never occurred to me to ask him why he was pushing to have it painted. I thought that it was for the same reason that I thought it should be painted; it looked bad. But the reason was primarily related to safety."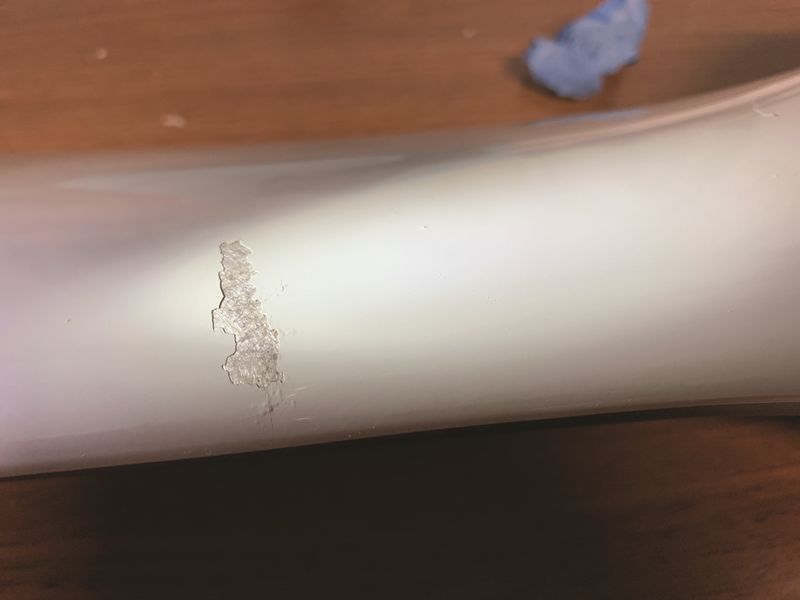 Problems with the paint
That said, we need to look at the second problem with the prop at the start of the article. The paint shows that this is not propeller paint. It is a gloss finish and props are matte. Prop warning stripes need to be contrasting colors to be visible. Even so, getting to within a few feet of a turning prop should be avoided. There is no reason to be there unless you are hand propping an airplane, a job for the VERY experienced airman.
The other half of this article can be seen only by paid members who are logged in. What's included below is more of Jim Cavanagh's article, plus an editorial by a propeller repair expert Joe Mayer.
Have a website login already? Log in and start reading now.
Never created a website login before? Find your Customer Number (it's on your mailing label) and register here.
Still have questions? Contact us here.