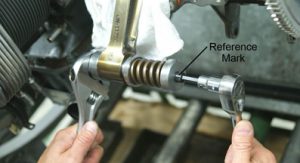 The FAA has issued an urgent Airworthiness Directive (AD) for certain models of Lycoming engines. This AD, effective August 15, 2017, addresses reports of uncontained engine failures and in-flight shutdown due to failed connecting rods. Comments on this document are being accepted at Regulations.gov through September 25, 2017.
Engines affected by this AD are listed in Mandatory Service Bulletin No. 632B published by Lycoming on August 4. The MSB specifies that engines must receive a connecting rod inspection and replacement of affected connecting rod small end bushings within the next 10 hours of engine operation. It also pertains to all Lycoming reciprocating engines that were overhauled or repaired with listed replacement parts.
YOU MUST COMPLETE THE "REQUIRED ACTION" IN THIS SERVICE BULLETIN TO ENSURE THAT YOUR CONNECTING ROD BUSHINGS ARE PROPERLY SEATED. IF A CONNECTING ROD BUSHING BECOMES UNSEATED, THE CONNECTING ROD CAN FAIL, CAUSING AN UNCOMMANDED AND COMPLETE LOSS OF POWER.
The AD estimates the cost of a prescribed inspection at $1,425. The cost of replacing a connecting rod was estimated at $2,170 on a four-cylinder engine; $6,680 on a six-cylinder engine; and $6,850 on an eight-cylinder engine. According to the manufacturer, some of the costs of this AD may be covered under warranty, thereby reducing the cost impact on affected individuals.
Visit: http://bit.ly/Lycoming_MSB_632B for more information.