Dynon has announced the addition of the D30 Touchscreen Electronic Flight Display to its Dynon Certified product line. The D30 is designed to serve as a backup set of flight instruments in STC'd SkyView HDX systems, which can now be installed into over 600 type-certificated aircraft models. The D30 is already FAA approved and available immediately.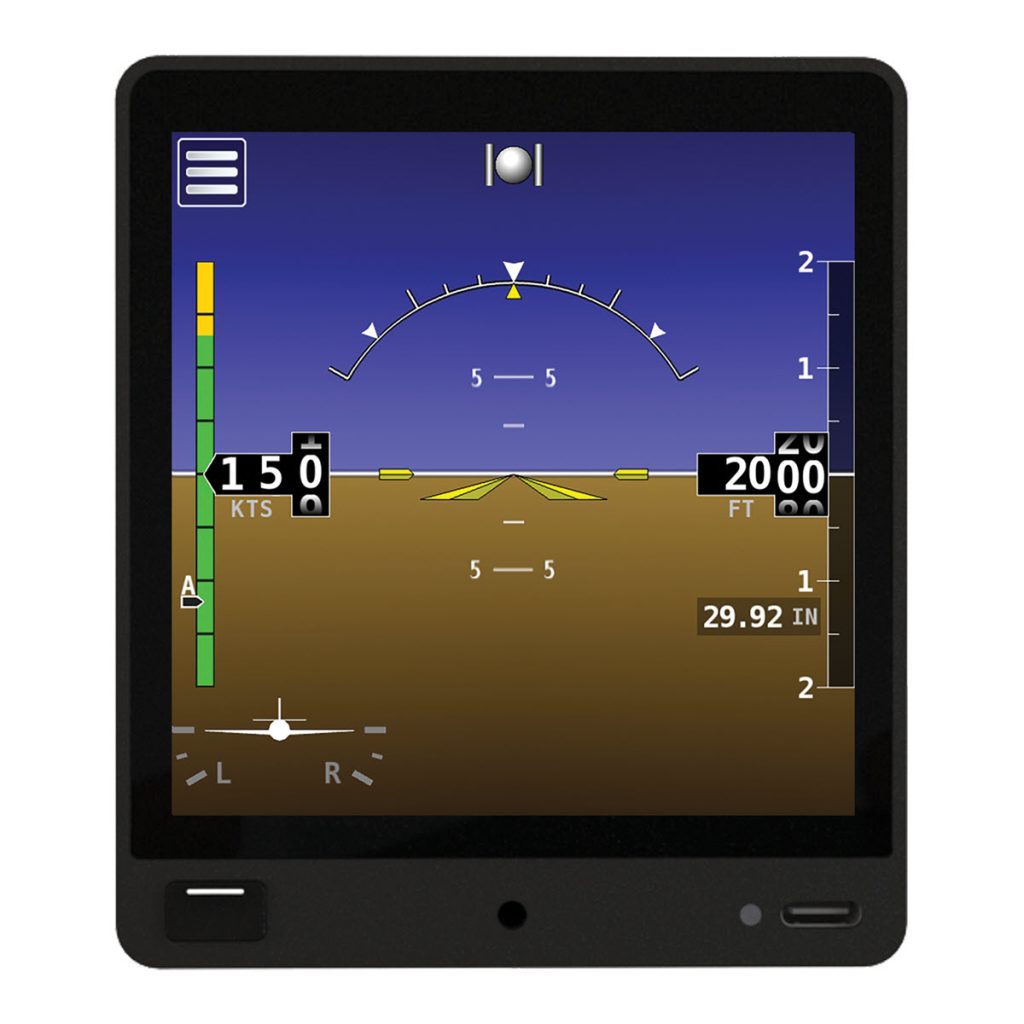 The D30 features a large, 4″, sunlight-readable, high-resolution touchscreen display. The display provides pilots with critical backup flight information, including attitude, airspeed, altitude, vertical speed, turn rate, and slip/skid indications. An integrated backup battery provides up to 5 hours of runtime in the event of aircraft power failure, giving pilots confidence that they have access to critical flight information when it is needed most. Compact at only 3.7″ deep, the D30 mounts in a slightly modified 3-⅛" instrument hole via a docking ring mounting bracket. The bracket allows for one-screw installation and removal of the instrument.
"The D30 is an exciting addition to the Dynon Certified family of products," said Michael Schofield, Dynon Avionics Marketing Director. "Its large, bright, high-resolution screen is class-leading and easy to read when it's needed most in an emergency. On a nostalgic note, the D30 is the successor to the venerable EFIS-D10A, which has been for sale continuously for 20 years. While we sunset one of the products that enabled our early success, we are thrilled to release a modernized flight display to continue its legacy."
List price for the Dynon D30 is $1,945. It is available now through Dynon Avionics and authorized Dynon Certified installers. For more information, please visit www.dynoncertified.com.