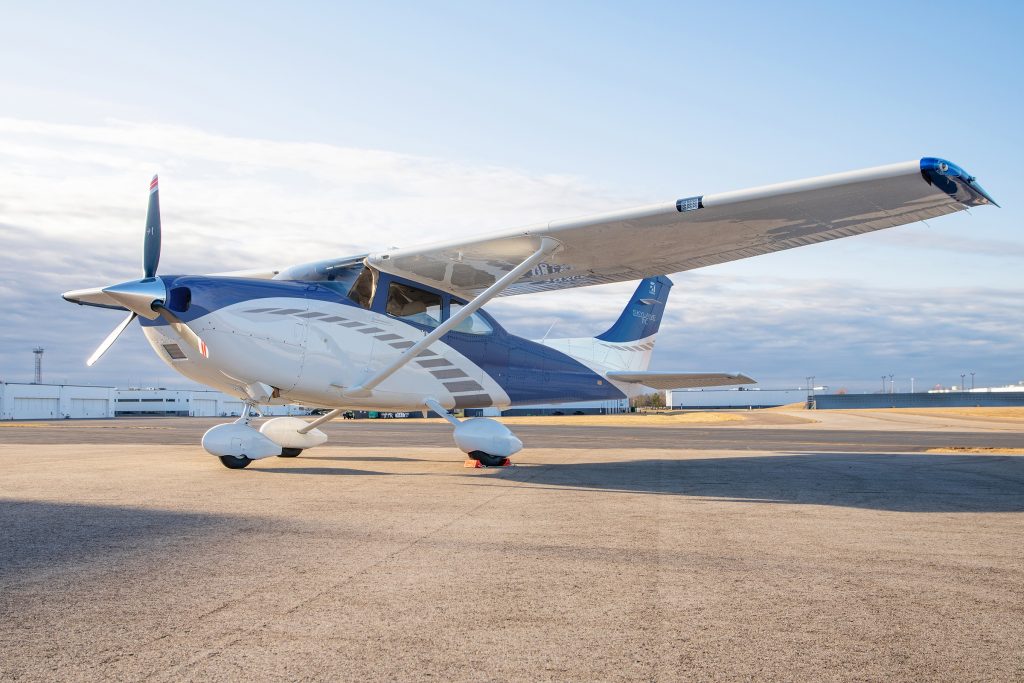 Textron Aviation has announced that it will restart manufacturing Cessna Turbo Skylane T182T, updated with the latest avionics suite and interiors. The Turbo Skylane's turbocharged engine generates optimal climb rates and faster cruise speeds, as well as enhanced utility for operations from high-altitude airfields. The company is taking orders for the Turbo Skylane with first deliveries to begin in early 2023.
The single-engine Turbo Skylane features the latest Garmin G1000 NXi avionics suite, a heated propeller, and an in-cabin oxygen system. It is powered by the Lycoming TIO-540 engine and is equipped with a Hartzell Engine Technologies (HET) turbocharger, providing the aircraft with 235 horsepower at up to 20,000 feet. The additional power is especially beneficial for pilots flying over mountainous regions or for cruising at higher altitudes.
Originally introduced in 2001, production of the Turbo Skylane T182T was paused in 2013 while the company focused on the addition of a wide range of product developments. The Cessna Skylane, with its normally aspirated Lycoming engine, has been in production since 1956 with more than 23,000 delivered.