By Scott Sellers
This article is a follow-up to "Introduction to Borescoping: Part 1," which explains how owners can use borescope images to change the way they monitor cylinder health, allowing them to take preventative steps before serious issues occur. The preferred inspection interval is 100 hours for nor­mally aspirated engines and 50 hours for turbocharged engines.
The following information comes from an interview featuring borescoping pioneer Dave Pasquale in Episode 5 of the "Beyond the Hundred Dollar Hamburger" podcast on cessnaowner.org/scott-sellers-podcast, hosted by my brother, Mark Sellers, and me. Dave is a veteran A&P/IA and the originator of cylinder inspection reports, so he's an expert on this subject.
General Notes
With this cylinder borscoping process, you will be taking eight photos for each cylinder, numbered #1 through #8.
Organizing your images matters, since you'll be accumulating quite a few. You may find it helpful to create an image folder for each cylinder, which makes it easier to compare images from year to year.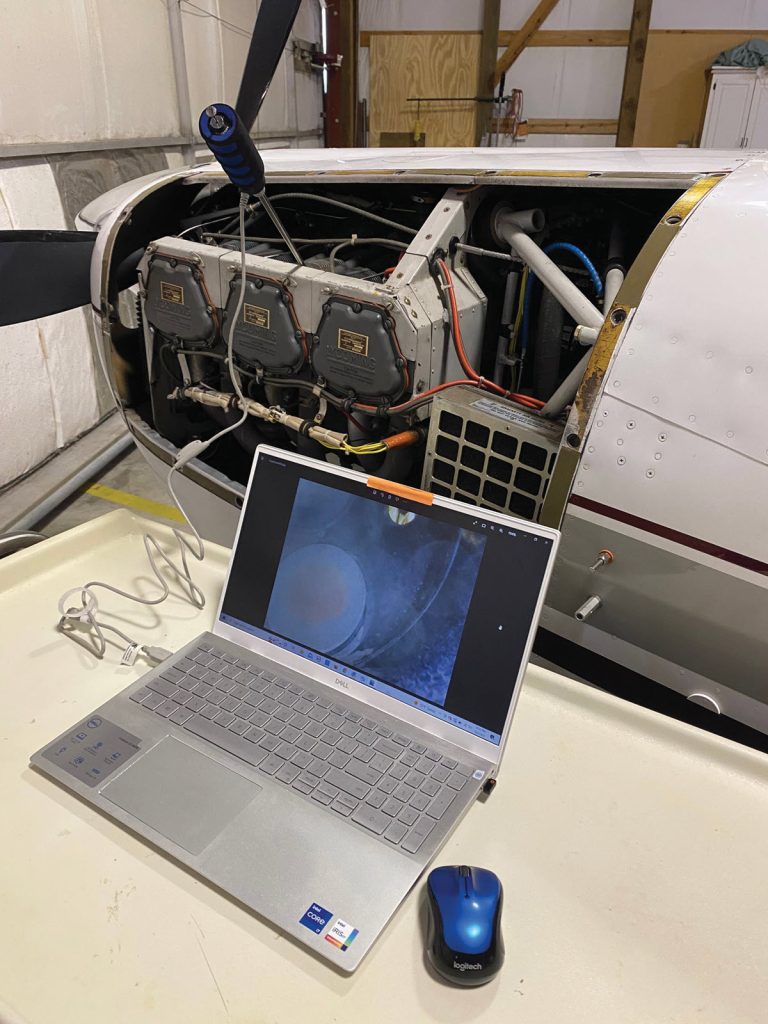 The rest of this article can be seen only by paid members who are logged in.
Have a website login already?
Log in and start reading now.
Never created a website login before?
Find your Customer Number (it's on your mailing label) and register here.
JOIN HERE
Still have questions?
Contact us here.