O2 Aero Acquisitions and Aerox Aviation Oxygen Systems today announced that Aerox has acquired the aviation oxygen assets of Air Craft Industries Inc. dba Sky-Ox. The acquisition gives Aerox additional breadth to its line of portable oxygen systems for cargo, commercial, and business and general aviation users as well as Supplemental Type Certificates for installed oxygen systems for a range of general aviation aircraft models.
"Our acquisition of Sky-Ox will allow us to provide our customers with more options for oxygen systems for their aircraft," said O2 Aero Managing Director and Aerox president Scott E. Ashton. "Like Aerox, Sky-Oxhas a 40-year legacy of servicing the aviation industry. Sky-Ox holds multiple legacy Supplemental Type Certificates for installed oxygen systems that will continue to be supported, providing aircraft owners with the ability to use and maintain these very important systems with confidence. We intend to update these STCs with more modern hardware and to expand them to additional aircraft types to give aircraft owners a wider range of options."
Sky-Ox is also well known for its easy-to-use "Click-a-Breath" portable oxygen systems that require no adjustments other than to set the desired altitude on the top of the regulator to provide an FAA-compliant dosage of oxygen. "Simplicity, quality, and performance are critical factors to encouraging the use of supplemental oxygen by pilots," continued Ashton. "The Sky-Ox product line fits perfectly with Aerox and we are looking forward to serving Sky-Ox customers."
The acquisition of Sky-Ox by Aerox closed on May 31. The current Sky-Ox facility will be relocated to Aerox's headquarters in Bonita Springs, FL.  Customers will be able to purchase Sky-Ox products from Sporty's Pilot Shop and at the Aerox website, www.aerox.com/sky-ox.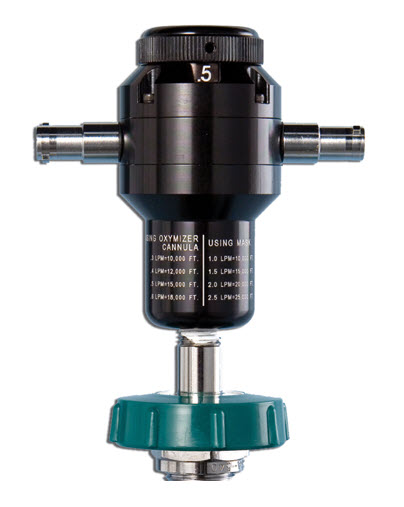 ABOUT AEROX AVIATION OXYGEN SYSTEMS
Aerox is a leading designer and manufacturer of aviation oxygen systems and accessories. Since 1981 Aerox has provided the aviation industry with innovative aerospace solutions for ensuring pilot wellness, alertness, and safety. Aerox offers a comprehensive product line including OEM and STC installed oxygen systems, TSO-approved oxygen masks, PMA Oxygen Cylinders, and portable oxygen solutions. Its newest oxygen system product is the Lighter than Air Walkaround Portable Oxygen kit, which has been selected for numerous airline cargo conversions.
In 2020, Aerox Aviation Oxygen Systems was purchased by O2 Aero Acquisitions, an investment holding company led by aviation entrepreneur Scott Ashton.