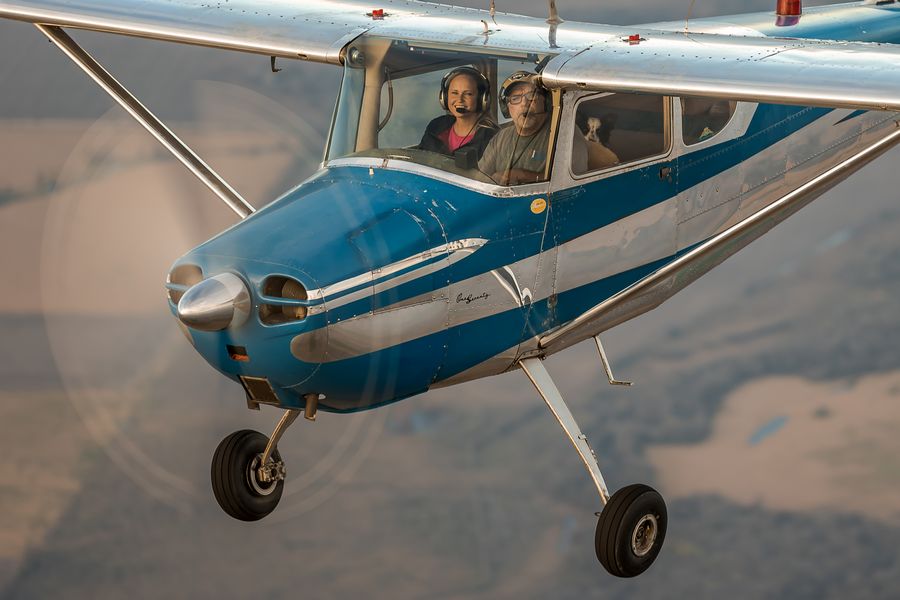 Sometimes when you look back at 70-plus years of improvements in general aviation, you wind up asking yourself "where exactly was the progress?"
The 1953 Cessna 170 owned by Daniel Hopkins of the Phoenix, Arizona, area is a great example. This month's cover plane lives in Texas with Dan's brother, Donn, who flies it the most now that Daniel is retired in Phoenix. Both brothers said it's such a remarkable machine that they really haven't had to do much upgrading or fixing during its 30 years in the family. "We haven't done a whole lot to the airplane other than just flying," Donn said.
No, this plane isn't perfect — it could use a VHF omni-directional range (VOR) receiver and some upgrades here and there. But if your mission is to easily and enjoyably get from Point A to Point B, including across the country, you're not flying over mountains too often, and you don't need to carry four adults plus baggage, then Cessna had your problem solved in 1953.
The Origin Story
This plane was made in December 1953. Daniel was a pilot for Southwest Airlines for more than 30 years, retiring a few years ago. He bought this plane in April 1991 and flew it himself for many years when he still lived in Texas. "This airplane had been in Dallas for years and years, but it hadn't been flown in many years," Daniel said. "It had maybe 800 hours on it."
Daniel flew it about 100 hours a year for about five years before it started running rough, so it got an engine overhaul from a local company (it isn't around anymore) in the mid-'90s. So that overhaul was more than 20 years ago, and it's run great ever since. The engine is mostly original. "It had a bad cylinder a few years back, a low-compression cylinder that we had to change out," Donn said. "That's about the most major thing we've done."
The rest of this article can be seen only by paid members who are logged in.
Have a website login already? Log in and start reading now.
Never created a website login before? Find your Customer Number (it's on your mailing label) and register here.
Still have questions? Contact us here.