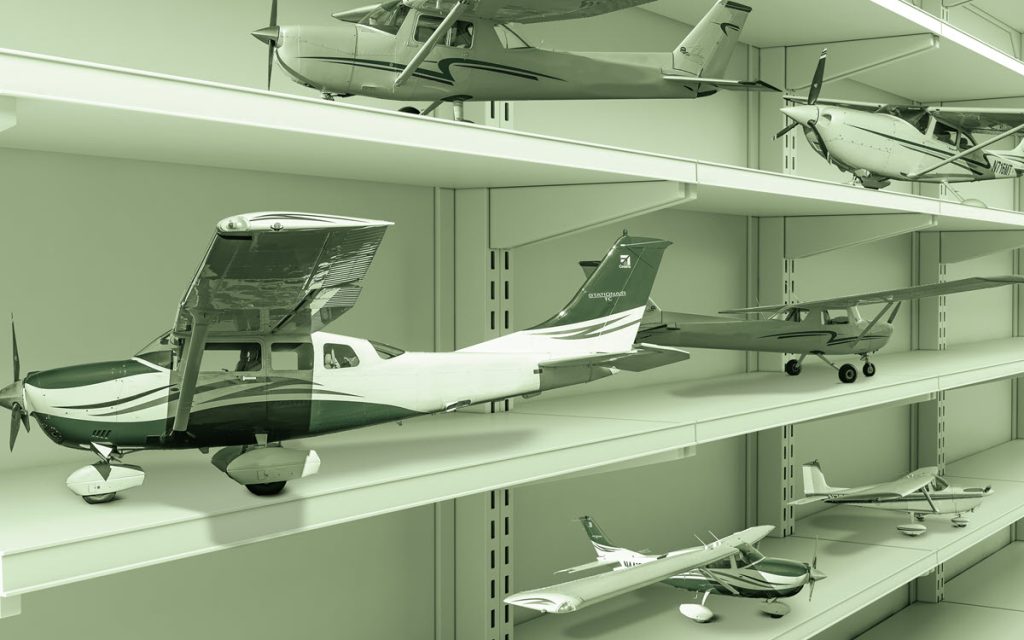 Ever hear the great story about the $5,000 dollar Learjet? Or the Cessna 172 for $1,000? Or how about the aircraft some person inherited and sold for a few hundred dollars just to get it out of the barn?
I have. Many times! And usually that's all they are — great stories. They could be the urban legends of aviation. Good deals that are too good to be true! They should be selling them on midnight cable TV.
The fact is most are too good to be true, but there are good deals to be found all around the country if you know where to look. Many are hangar queens and ramp ornaments that haven't been flown for years. It takes time to find them, and time and money to get them flying.
Want to Find a Good Deal on a Cessna? Be Ready to Be Patient 
After selecting the right type or model of aircraft for your situation, the next step in keeping your flying affordable is finding that good deal. It's not easy, of course. You can call after seeing an ad, over and over again, and it can be frustrating looking for that affordable aircraft.
Don't give up. There is hope, and a great aircraft is waiting for you at an affordable price. Finding that good deal can take a few days or a few years. Be persistent and prepared. With today's prices, you need to spend a lot of time looking for the right plane.
Be Ready to Move Fast
Once you start the search, it's important that you are ready to take the step when the aircraft presents itself. Being prepared means having your hangar deposit paid and key to the hangar door, your insurance agent ready to bind coverage, your financing approved, the banker's phone number, and your instructor's cell phone number.
With all those things in place, you're ready to start your quest. But where to look? You can always start with the national classified papers and magazines, or you can start hangar shopping yourself. Traditionally, searching through the classifieds covers the most territory in the quickest amount of time. The problem with the classifieds is the inability to see the aircraft easily. Usually, the aircraft are located at airports that are far, far away in another galaxy. Even the photo ads often say "file photo" and leave a lot to be desired.
One of the biggest complaints from buyers today is that "the aircraft is never as represented." The regularly used term is "it's a piece of junk." And this is after the buyer has traveled all the way across the U.S. to look at the airplane.
Another frequent complaint is that, "if it's a good aircraft, it's always sold to a local by the time I get across the country to look at it."
Hangar Shopping Programs
Another fun way to locate the aircraft of your dreams is to participate in a "hangar shopping" (like window shopping) program.
This is the search method of renting or borrowing someone's aircraft and flying around to different airports looking for aircraft that might be for sale. The advantages are that you can get a visual impression of the aircraft, you get flying time, and you visit a number of different airports. The disadvantages are you can't cover as much territory as with the classifieds, and, unless you have a lot of time and money, you can't cover as much territory.
I once heard of a good deal found by hangar shopping. It was a '65 Cessna 210 that was chained to a pole inside a hangar at an airport that no longer existed. The runway had been plowed up for years and everyone who knew of the aircraft said it could not be bought and that the owner couldn't get a clear title.
After meeting with the owner, a price was set. For $5,500, he guaranteed that the chain would be unlocked, and we would get a clear title. Of course, we had to get it out of the area on a truck! That aircraft had 500 hours on a chrome overhaul, no radios, and a good airframe. The resale price was $7,500.
One of the reasons the aircraft was finally sold: The owner felt that "everyone always wanted to steal my aircraft, but we offered him a fair price!" A little elbow grease and negotiating, and it was a done deal. Still thinking urban legend?
Dealers and Brokers
The rest of this article can be seen only by paid members who are logged in.
Have a website login already? Log in and start reading now.
Never created a website login before? Find your Customer Number (it's on your mailing label) and register here.
Still have questions? Contact us here.