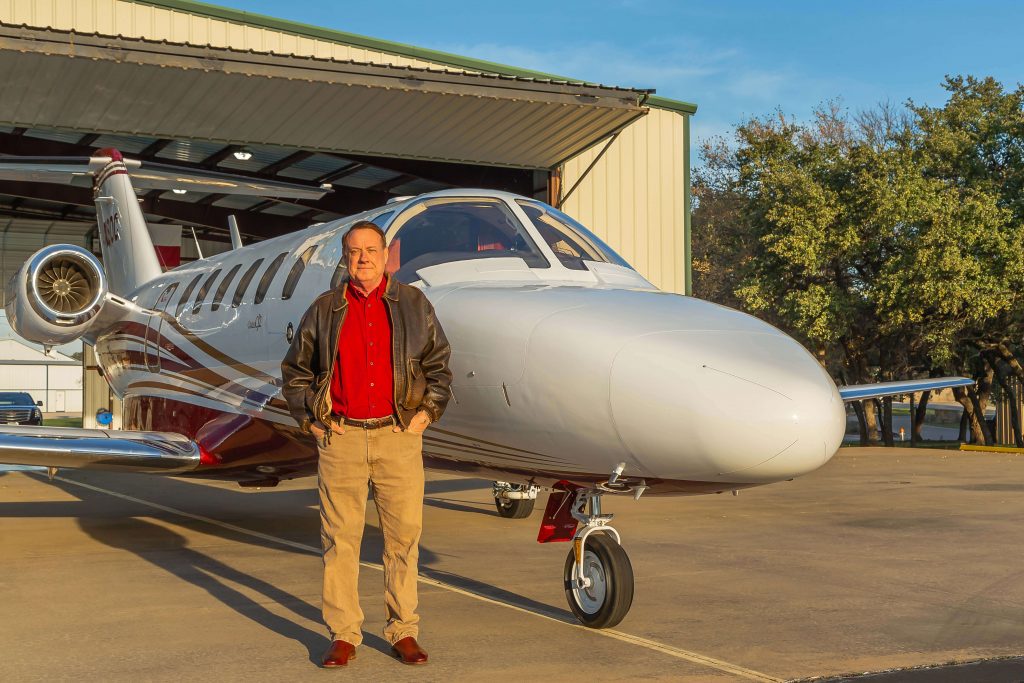 Jim Schwertner has owned this Citation CJ2 since 2011. He purchased it to replace his CJ1 and uses it for travel related to his livestock dealership.
What would you say to someone who's considering buying this model?
It's an easy-to-fly owner/operator airplane and, for a jet, it's economical.
How does this airplane compare to previous ones you've flown?
I've been flying for 50 years. I've had an Aztec, a Piper Navajo, and a Turbo Commander 690A. I like the Citation because it's easier to fly than almost any other airplane I've ever had. It flies over most weather and it's got a lot of range.
Have you made any upgrades to your airplane?
I added new radios and Garmin GTN 750s. I just had the paint and interior done about 6 months ago.
Is there anything you'd change about your airplane?
I can't think of a thing. It's perfect. I think it's a great value.