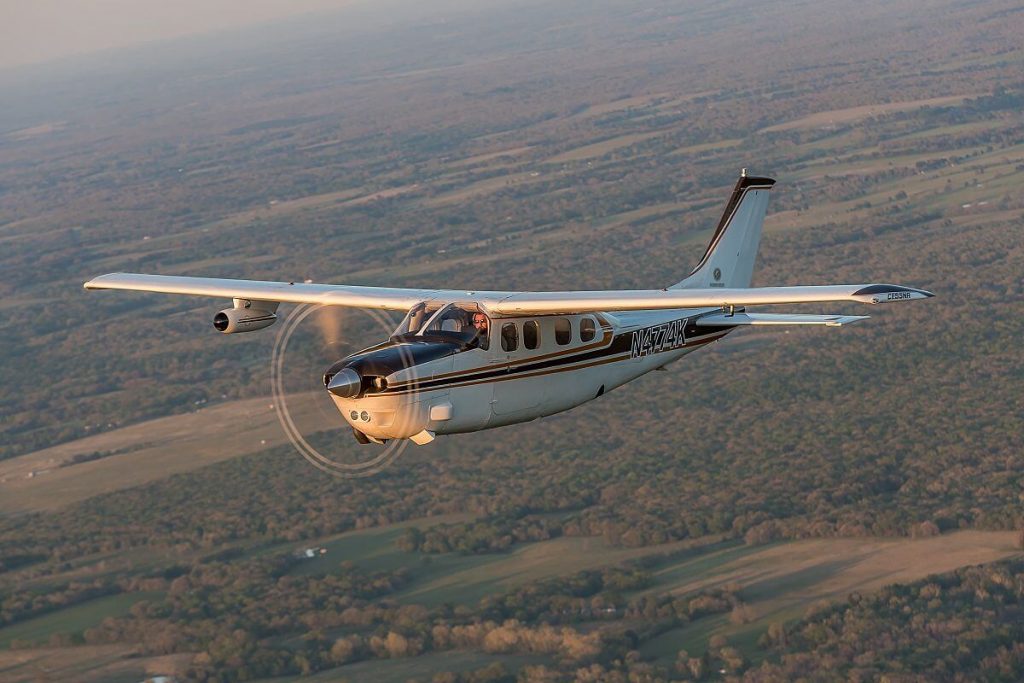 By Bill Cox
It's true that turbocharging introduces a whole new dimension to flying, but pressurization is the ultimate extension of a blower under the bonnet.
A turbo allows the pilot to select cruise altitudes high up into the lower flight levels. Pressurization makes the turbo more functional and adds another level of comfort and convenience.
In the case of the P210, the pressurization system is borrowed from Cessna's earlier model 337P Skymaster, a sometimes beloved, sometimes not centerline thrust twin that offered multi-engine safety without the disadvantage of engines mounted out on the wings.
The system pumped up the cabin by 3.37 psi, allowing a cabin altitude of 10,000 feet when the airplane was cruising at 20,000 feet.
While this did introduce a greater level of complexity, it also made a dramatic improvement to the airplane's comfort and safety. A pressurized version of the Centurion could climb directly to FL200 without the need for pilot and passengers to strap on oxygen masks above 12,500 feet.
Read Bill's article on the Cessna 210 in the June 2019 issue of Cessna Owner magazine.
The rest of this article can be seen only by paid members who are logged in.
Have a website login already? Log in and start reading now.
Never created a website login before? Find your Customer Number (it's on your mailing label) and register here.
Still have questions? Contact us here.