By Katie Holliday-Greenley
Have you recently restored or upgraded your airplane? Send us your story!
Stephen Helms bought his 1967 Cessna 182, N3158R, in December 2016 knowing that he would want to upgrade it to suit his needs.
"I preferred to buy one that wasn't outfitted to current standards, instead I put in upgrades I wanted," he said. "It was more satisfying when it was completed."
Although it was in need of some upgrading, and a new paint job, 3158R was in good condition with 2,260 hours on the airframe and 1,245 SMOH.
"The person I bought it from, Harvey Reynolds, took great care of it," Stephen said adding that Harvey hadn't flown the Skylane for four to five years. "He had the annual done every year and the mechanic would take it up and fly it around afterwards."
Despite its age, Stephen said that 3158R was "one of the cleanest 182s that old I've ever seen." That in addition to the type's safety record and the economical nature of the extended fuel tanks contributed to his decision to buy 3158R.
"I knew I liked that particular model and when I find something I like, no matter what it is, I have to put my spin on it," Stephen said. "All of my pilot friends gave me suggestions and I did my research and decided on what I wanted and how I was going to upgrade it."
Within about three months after buying 3158R, Stephen got to work on making it his own.
"The first upgrades were the electronics in Fredericksburg, Texas, by Pippen-York," he said. The shop installed a Garmin GTN 650 nav/comm, Stratus ESG transponder, and Stratus 2 ADS-B receiver, which Stephen has since upgraded to a 3.
"I looked at the cost of the products and researched their value. If money was no object, the decisions would be easy, but I had to go with what I thought would give me more pound for my buck," he said. "If I had to do the electronics again, I think I'd go to all glass. So much nicer."
Once he had the electronics sorted out, Stephen flew N3158R to his home in Alaska where he spends most summers before turning to the paint and interior to put his spin on the aesthetics of his Skylane.
See more photos of Stephen's airplane in the October issue of Cessna Owner magazine.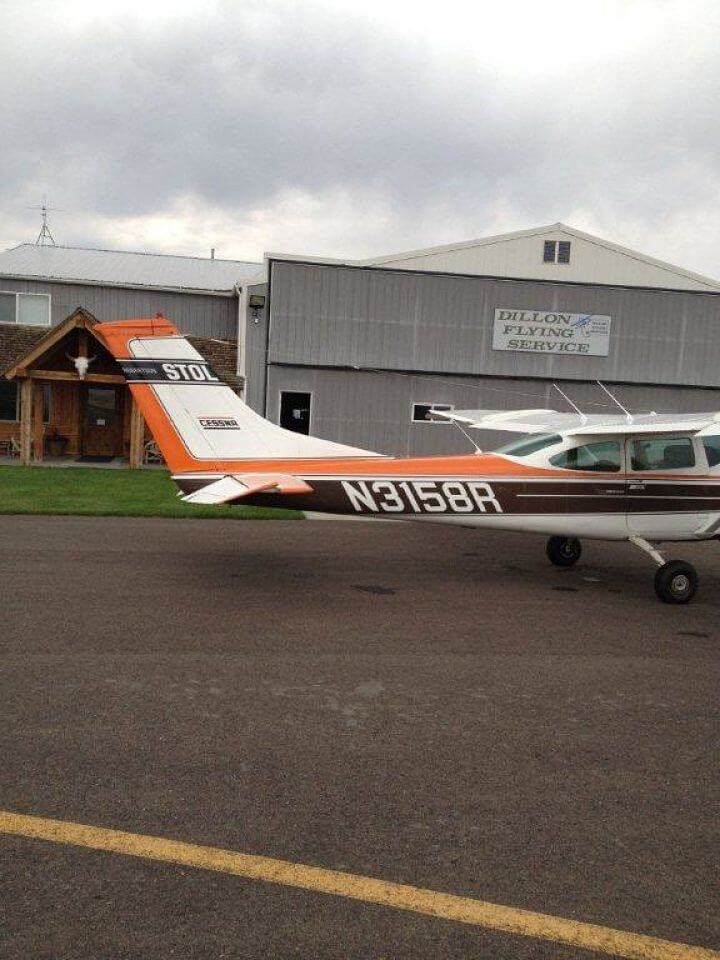 "I have been doing one thing at a time and getting some good flight time in-between. For the first summer I had it, I flew the plane around Alaska and then in August of 2017, I flew it back down to Texas," he said. "Initially I left it in Mexia, Texas, and had the plane painted by Trim-Aire. That took three to four months."
The red, white, and blue paint scheme Stephen chose is a striking change from the golden yellow and brown 3158R sported for most of its life.
"I can't take credit for that," he said of the design. "I was looking on the internet because I knew I wanted to paint it. And I came across this paint scheme."
Stephen said he contacted Texas Trim-Aire Aviation to ask if they could recreate the scheme on his Skylane and they said it was no problem. As the shop completed the new paint job, it also replaced several sections of the airframe that were in need of repair.
"They did any of the covers and the boots were re­placed at that time too," Stephen said. "The struts, the horizontal stabilizer. Anything that looked like it was cracked or looked like it needed to be replaced, we re­placed it."
With a brand-new paint job, 3158R needed a new interior to match. Prior to Leather Specialties' work, Stephen's Skylane definitely showed its age with a '60s-style color scheme.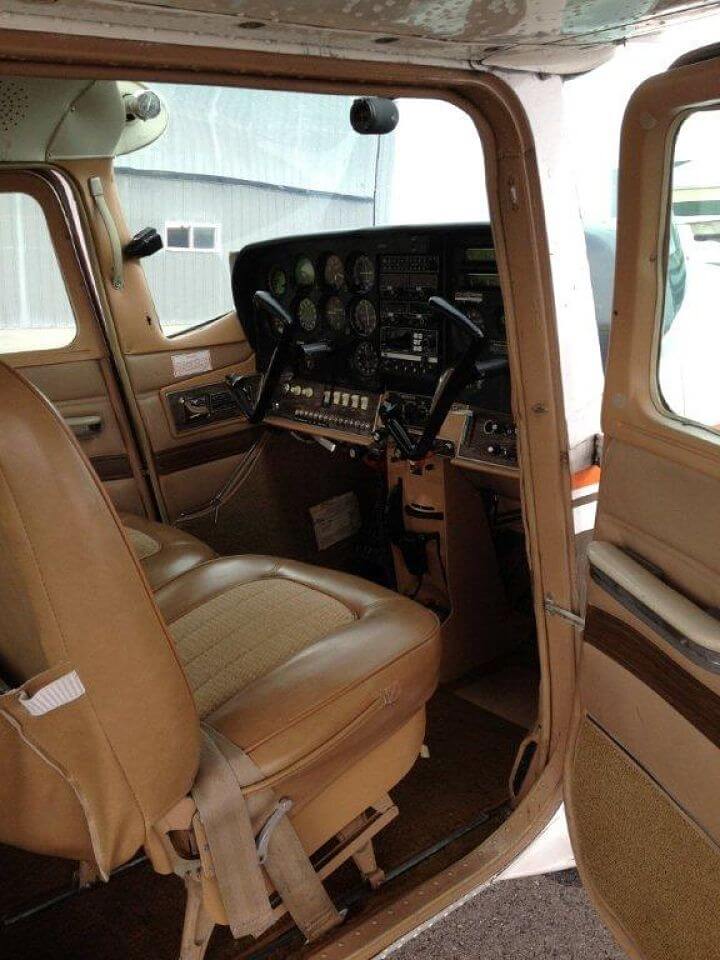 "I flew it to Georgetown, Texas. I had the interior completely redone in leath­er by Leather Specialties; this took an­other three to four months," Stephen said. "White for the ceiling, dark and light gray for the seating, and the car­pet was a dark color as well. When it was all said and done, I flew the plane to Scottsdale, Arizona, for the remain­der of the winter and then flew it back to Alaska in May of 2018."
In addition to the updated aesthetics, Stephen also had the Robertson STOL kit from Spring Aviation installed.
"[It's] the Cadillac of all STOL kits," Stephen said of the decision adding that since installing the kit, he's seen a dramatic improvement in takeoff and landing distance, which is especially helpful on the gravel strips he flies from in Alaska.
"My friend has a strip he put in at his fish camp," Stephen said. "It's only 1,200 feet so I want to make sure I can get in and out with ease."
See more photos of Stephen's airplane in the October issue of Cessna Owner magazine.
Stephen also had VG Micro vortex genera­tors installed.
"Adding VGs made a difference in handling big time, especially at land­ing," he said. "It's like adding power steering."
Last year, Stephen also had the engine replaced.
"I did the cylinders from Continental that are nickel coated on the in­side," he said. "So it'll sit in the winter. I didn't want the cylinders to rust. And they replaced everything. Baffles, everything. Alternator."
In addition the big changes, Stephen said he also made a lot of little changes.
"I did all the little things that all owners do; Rosen sun shields and all that," he said. "It helps when your friends are all pilots."
In total, the project took about 10 months with time off to fly in between. Of course, as with any major project, Stephen had help and support along the way.
"I'd have to thank my wife, she's supported me with this little hobby," Stephen said. "Terry Harrison, a great friend and pilot whose advice has been invaluable, [and] Harvey Reynolds for taking such good care of the plane in the first place."
While he said he's happy with his Skylane as it is now, more upgrades are on the horizon.
"[I'm] not done yet on tweaking little things; bigger tires on my mains and front fork [to] make landing on gravel strips easier," Stephen said.
See more photos of Stephen's airplane in the October issue of Cessna Owner magazine.