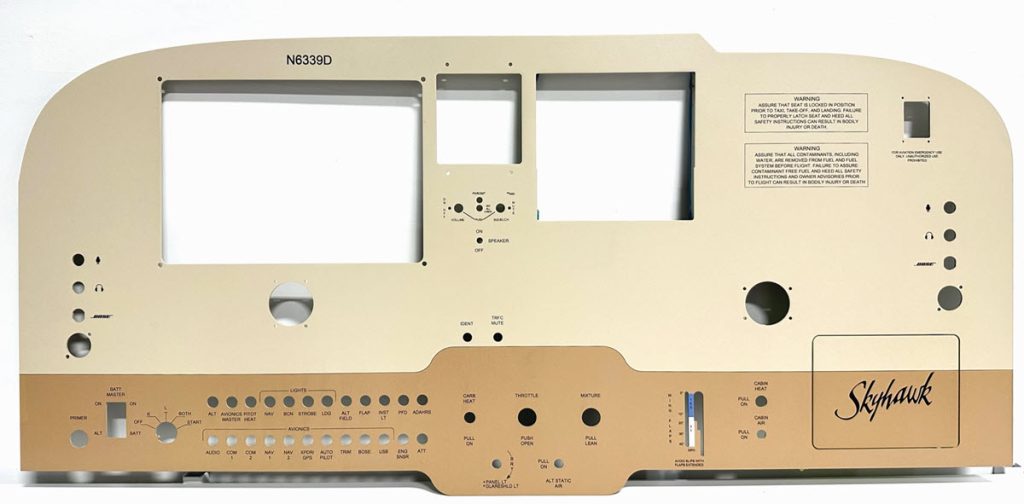 I got my start as an avionics consultant for Eastern Avionics in 1997. We were the first avionics shop on the internet in 1995. We had a brisk, international, over-the-counter, used avion­ics business, and with our heavy presence on the internet and in Trade-A-Plane etc., it was a busy installation shop. Pilots came to Eastern from all over the Southeast because we were competitive.
It was an interesting time for the avionics industry. Bendix King had dominated the GA avionics market since the late '80s, but now, Garmin and UPS Aviation Technologies were coming to market with new products that shined brighter than what we had been seeing from BK for a while. The integrated navigator was introduced, and multifunction displays (MFDs) gave us a first look at "bigger" glass in the cockpit. No one envisioned the GA panel we have today, and very few pilots were concerned enough about their factory panels to be thinking of a new de­sign. Aircraft manufacturers didn't always get it right either.
I often point to Piper's decision to put the rpm and manifold pressure instruments at the bottom of the stack by the pilot's right knee as shortsighted and a way to introduce spatial dis­orientation in IFR. Before we finally envisioned the standard six-pack configuration, early '60s aircraft came from the factory with pilot panels that weren't conducive to IFR. Some of these older aircraft are still good IFR platforms, however. The Piper Comanche is a good example, with 160 kts cruise, good useful load, a reasonably comfortable environment for cross-country flying, but an original factory panel that badly needed attention. If you looked at a Cessna 182 panel in 1965, you would find the same issue.
Both Piper and Cessna started getting it right in the late '70s, but in 1997, the primary motivator for doing a new panel design for an aircraft was the poor factory design. Today, EFIS technol­ogy, specifically "big glass," is the hot topic today and is driving the aftermarket panel business. Here's one company that spe­cializes in producing custom panels for avionics shops and for aircraft owners that caught my eye, and by coincidence, a Piper Comanche was involved.
Superior Aircraft Components
I have a confession to make. This is the first year that I didn't make it to Sun 'n Fun in 25 years. Your avionics writer should be there, but a health issue has me walking like Chester from Gun­smoke, and there is no walking like the walking you do at the shows. So, I watched Sun 'n Fun from a distance through their online video coverage. When I saw the custom panels being produced by Supe­rior Aircraft Components, I wanted to know more and contacted founder and president Kranston Kincaid, and we talked.
I'm an independent writer for the magazines and don't always know what other articles will be in the mags, so when Kranston told me that he was a member of the Piper Owners Society and was already being featured in the June issue of PIPERS (which just arrived as I'm writing this), I was surprised and a little dis­appointed, but when I discovered that the article was about Kranston and his Piper Comanche and not about his business, I thought an article about Kranston's business was the perfect follow-up.
The Comanche Connection
Like me, Kranston had no early aviation influence in his life. He had no family members or friends who were pilots, but a "seed" was planted early in his life that flying was something he must do. For me, it was shows like Sky King that inspired me, but I'm a little older than Kranston, who points to the movie Top Gun as a major influence.
For most of us, flying had to wait until the money was available to pursue it. Kranston's pursuit took him to law school and into finance while the flying "bug" remained. He was involved with a little RC flying first. Most of us did that also, but that's not an ef­fective cure for the flying bug, so Kranston got his private. His first aircraft was a Piper Cherokee 140, but like most of us, that wasn't going to be enough. A 1964 Piper Comanche replaced the 140 and an instrument ticket would follow.
That gave Kranston an aircraft with real potential, but it need­ed updating. An engine upgrade came first, but the panel also needed attention. Who would guess that Kranston's pursuit of a new panel for the Comanche would open the door to a new aviation opportunity? I hope you'll take the time to read Kran­ston's feature story about his 1964 Comanche 250 in the June 2023 issue of PIPERS magazine.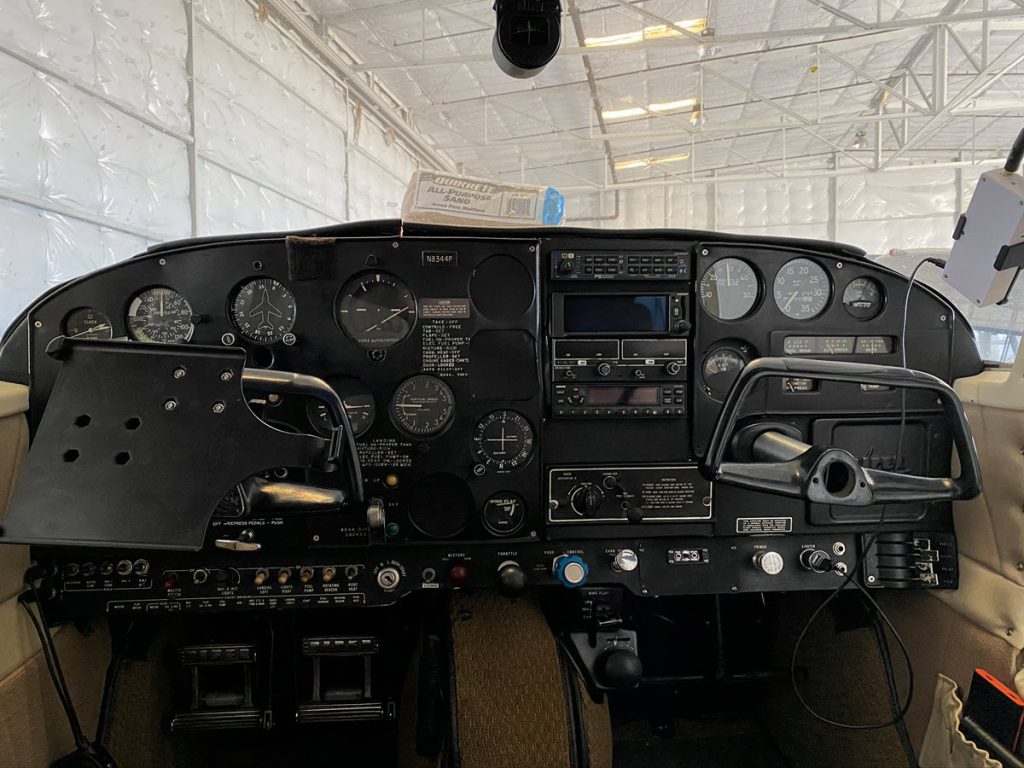 Superior Custom Panels
Kranston's search for a new panel for the Comanche was less than smooth. He learned that the process of creating a new panel would require many steps and that multiple vendors were often needed.
A new avionics panel requires:
Design
Panel cutting and fitment
Powder coating or painting
Labeling
Let's look closer at each step in the panel process:
The rest of this article can be seen only by paid members who are logged in.
Have a website login already?
Log in and start reading now.
Never created a website login before?
Find your Customer Number (it's on your mailing label) and register here.
JOIN HERE
Still have questions?
Contact us here.