A 4.5-Hour Video and Interactive Webinar Featuring A&P/IA Paul New
Also featuring longtime Cessna owner and COO author Scott Sellers
Member-Only Price: $300

Live attendees have been emailed the download links for this event.
Program includes live flightline walk-throughs.
Download includes 2+ hours of possibly the most comprehensive Cessna corrosion presentation ever created.
Video hangar walkthroughs 30+-minutes
Things You'll Learn
How to save $1,000 with a free thing you can do today.
How to save your life by lubricating these few spots.
How to prevent thousands of $$ in corrosion damage for a few hundred $.
Excerpts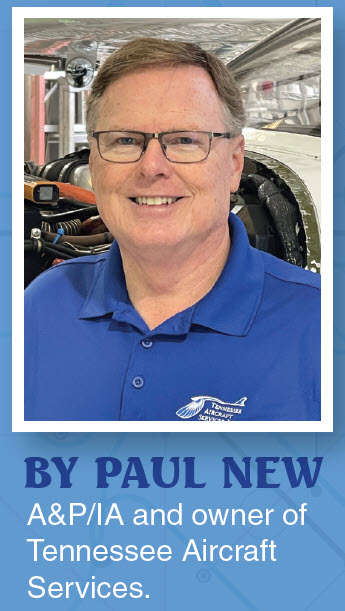 Who should purchase? Click here if you're not sure.
Agenda
Corrosion: Steps to Achieve Peace of Mind
The science of how it works
Where and how to look for it
What you can do as an owner to fix it and stop it
Flightline walkaround and video discussion
Lubrication
Why lubrication is so important
What you need to lubricate and how to do it
Product review: What lubricants to use
Flightline walkaround and video discussion
Seat Latching System: Cutting through the confusion
What is in the myriad ADs and Service Bulletins.
How the ADs and Service Bulletins should be complied with.
What YOU need to know, and why.
Optional secondary seat stop options.
Flightline walkaround and video discussion